Having covered and traveled to the world's most alluring and luxurious resorts for over 20 years now, it is rare that we add any new properties to our personal list of the best of the best. And yet after our recent visit to Malliouhana, Auberge Resorts Collection in Anguilla we did just that. The impossibly-beautiful property in the Caribbean's Leeward Islands, a British Overseas Territory, is perched above the powder-white sands of Meads Bay and Turtle Cove, and is home to 63 luxurious rooms and suites.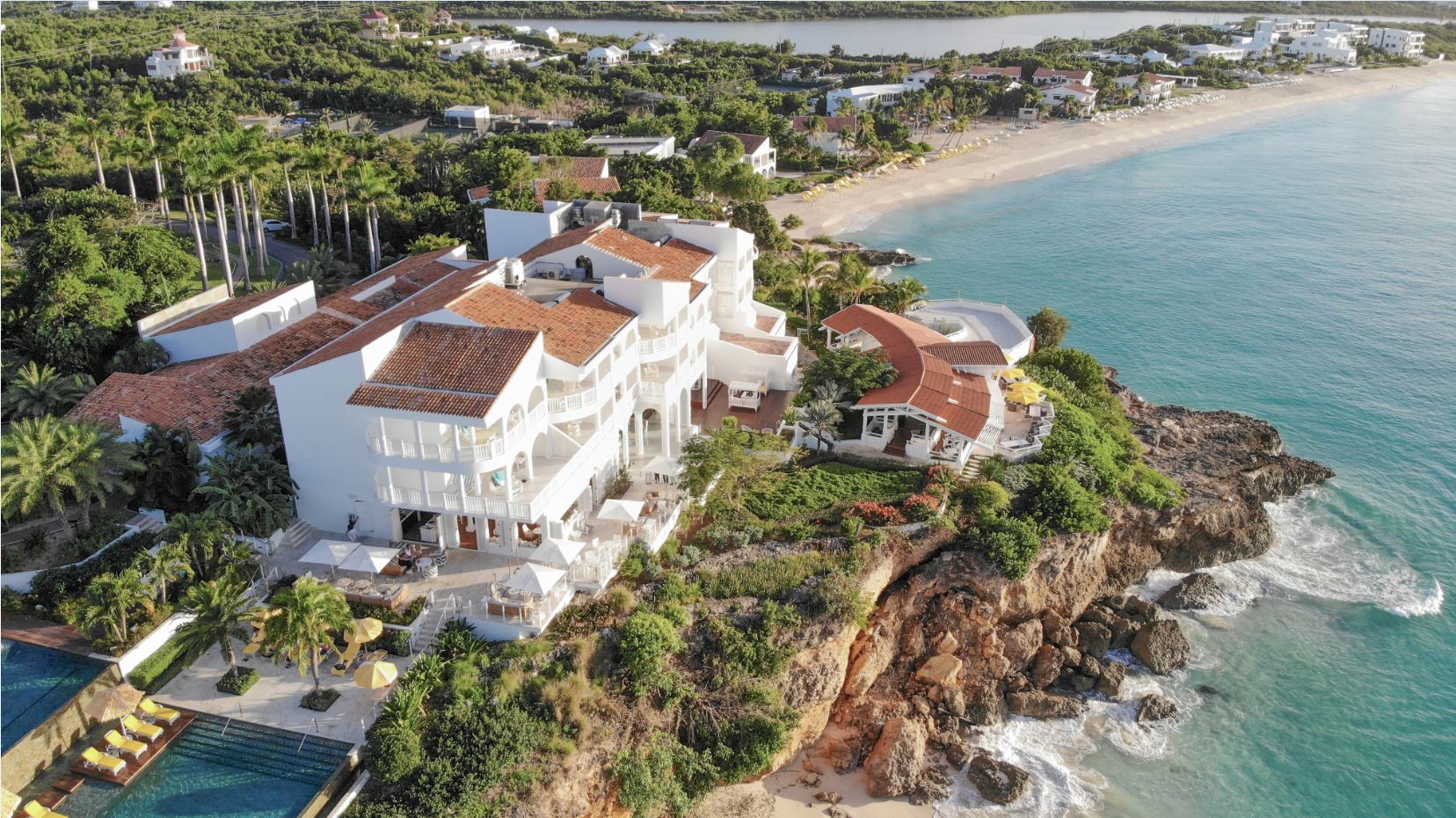 When it first opened over 30 years ago, Malliouhana helped establish Anguilla as a glamorous getaway for the beautiful people; think a Slim Aarons photo come to life, a timeless style that's still extremely attractive. In 2014 the property entered a new era when it became part of the Auberge Resorts Collection, one of the world's premier portfolios of exceptional luxury hotels, resorts, residences and private clubs. And now it is truly among the top beach destinations on the planet following a multimillion-dollar revamp unveiled at the end of 2019.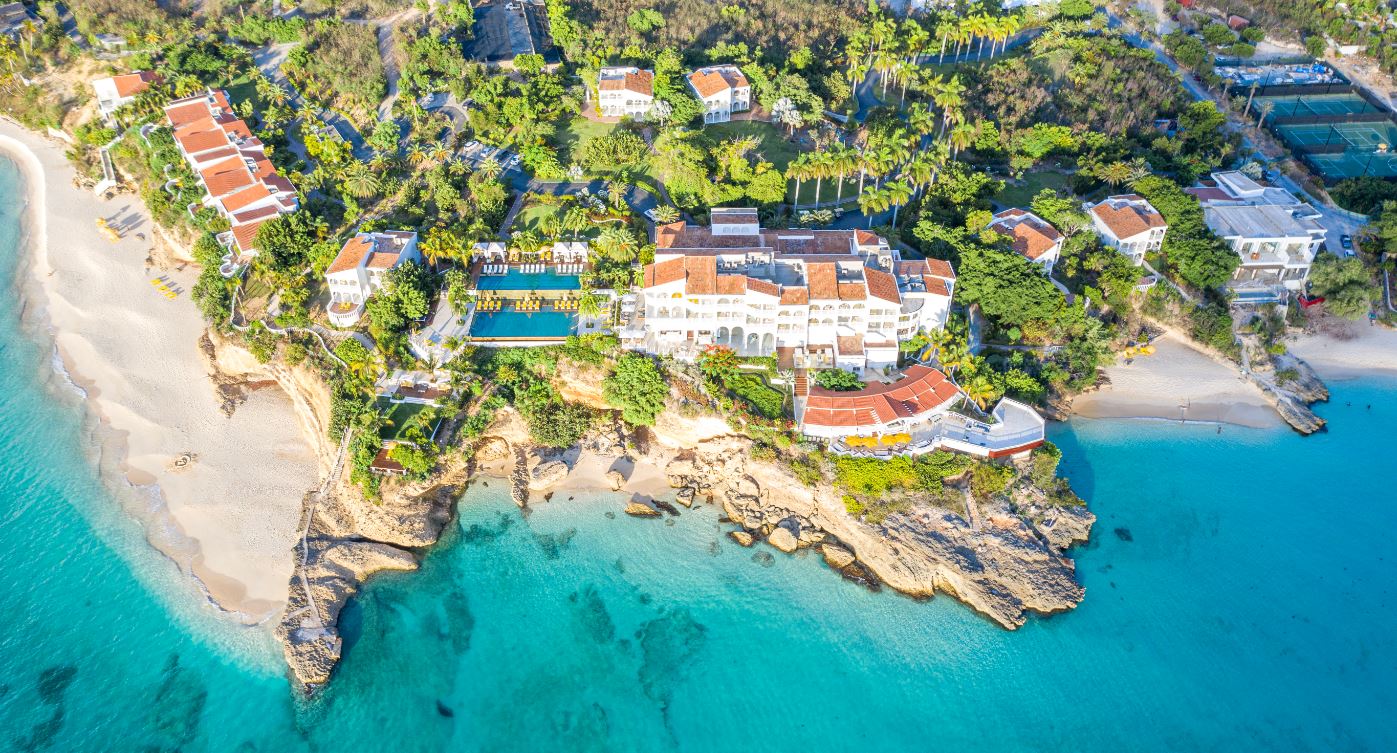 Auberge excels at breathing new life into historic properties—other example's include Maine's iconic White Barn Inn and The Vanderbilt in Newport, Rhode Island—retaining all of their charm while enhancing and adding to it. New additions to Malliouhana include a chic new spa offering six treatment rooms, its own infinity pool overlooking the Caribbean, a full-service salon and private fitness training rooms; a spacious new beachfront rooms and suites and other luxe new accommodations; a cascading, two-tiered infinity pool that appears to flow down to the ocean; and a great new beach bar that is endearingly casual.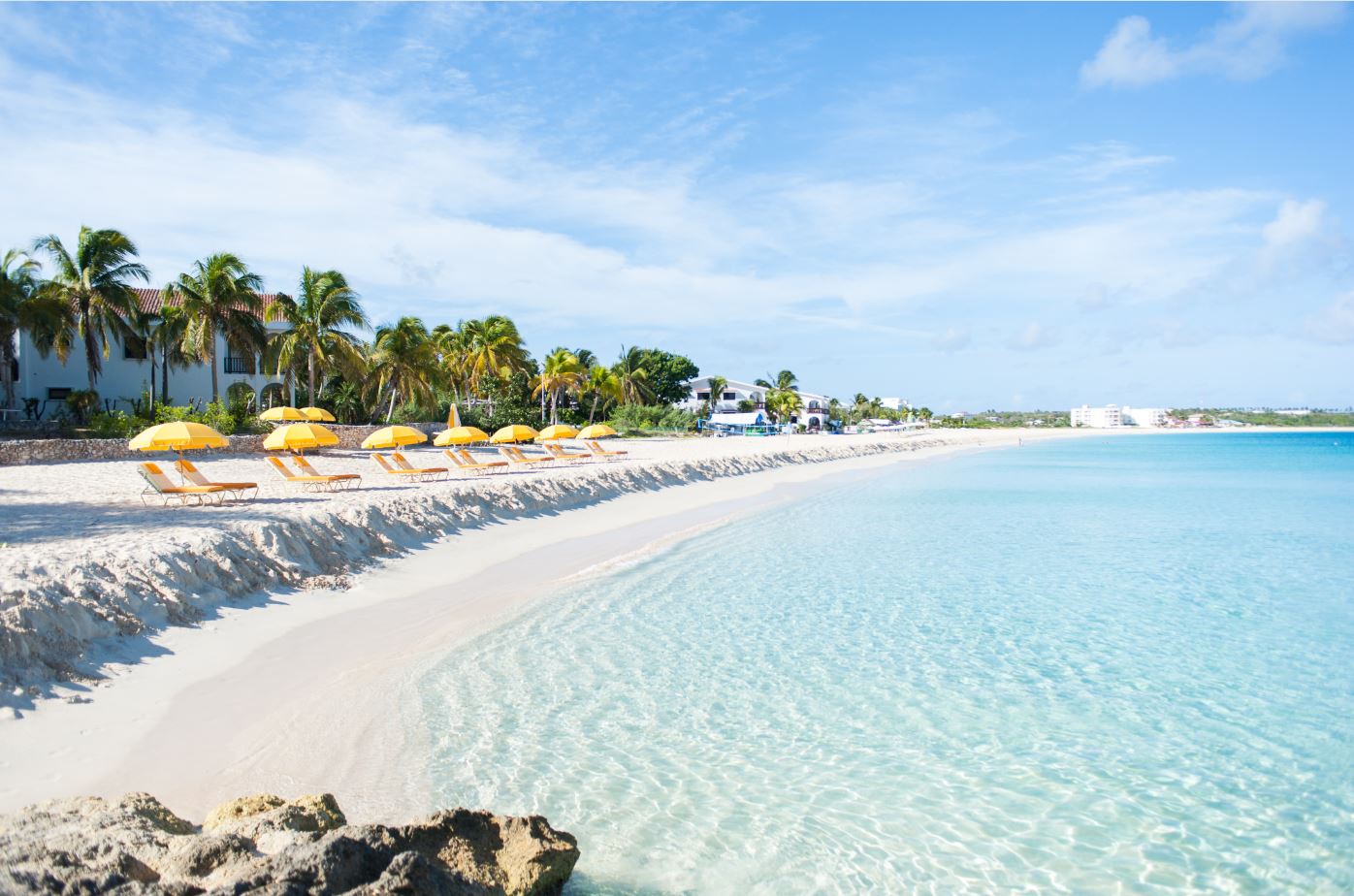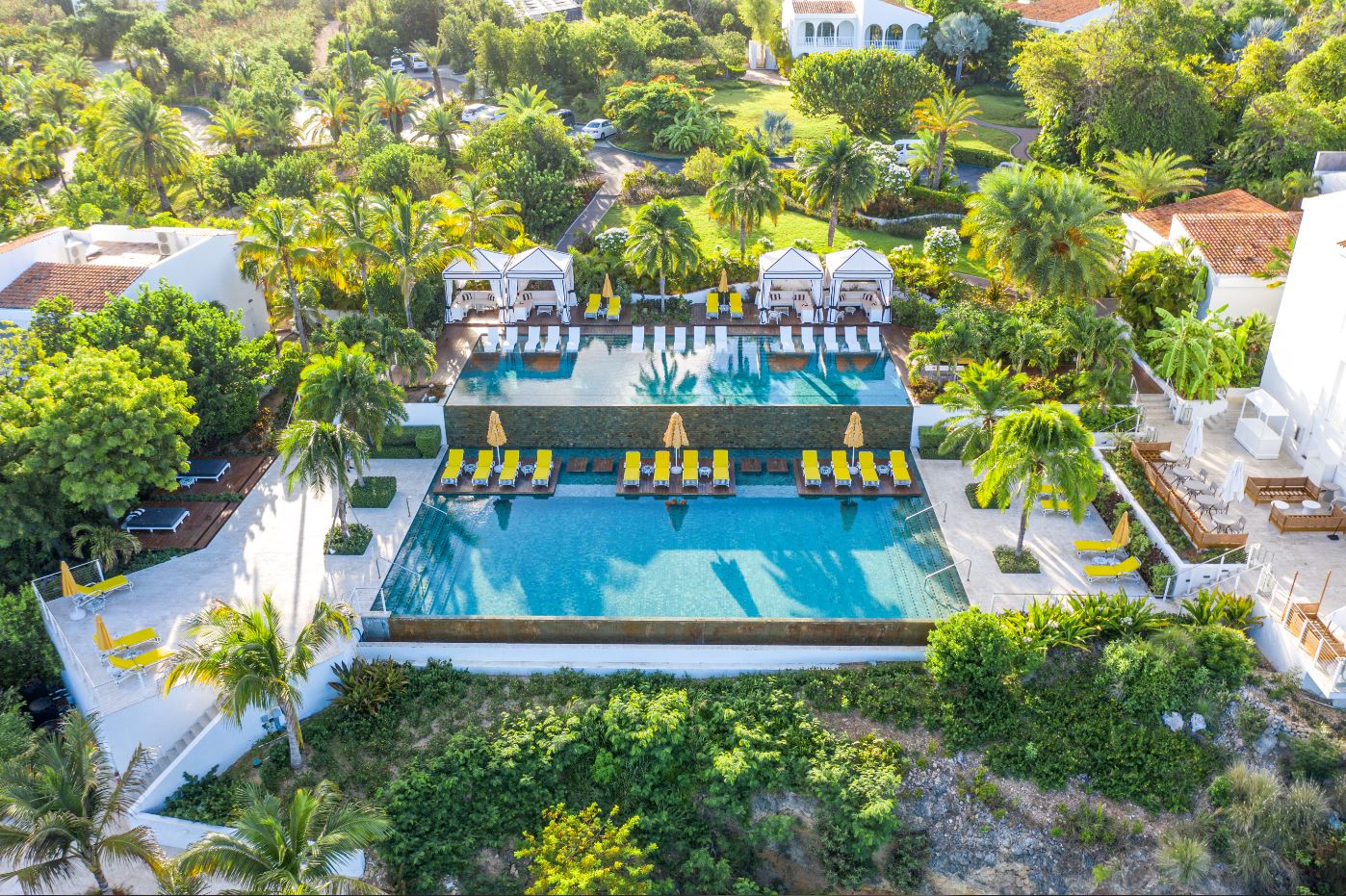 Malliouhana's distinctive island style has plenty of Caribbean flair, and a bit of a retro vibe, with Mediterranean and Moroccan influences. The signature palette is mint, mango and white, and the net effect feels unique to the locale and very warm and welcoming. Auberge's brand of truly engaging hospitality is second to none; its invariably stylish property managers exude a charm that makes you feel like the most honored guest ever to cross the threshold. "Malliouhana has truly come into its own, with design enhancements, new suites and a new spa that elevate the resort's storied glamour," as Craig Reid, CEO, Auberge Resorts Collection, puts it. "We look forward to welcoming guests back to our island hideaway to rediscover her treasures or create their own story on Anguilla for the first time."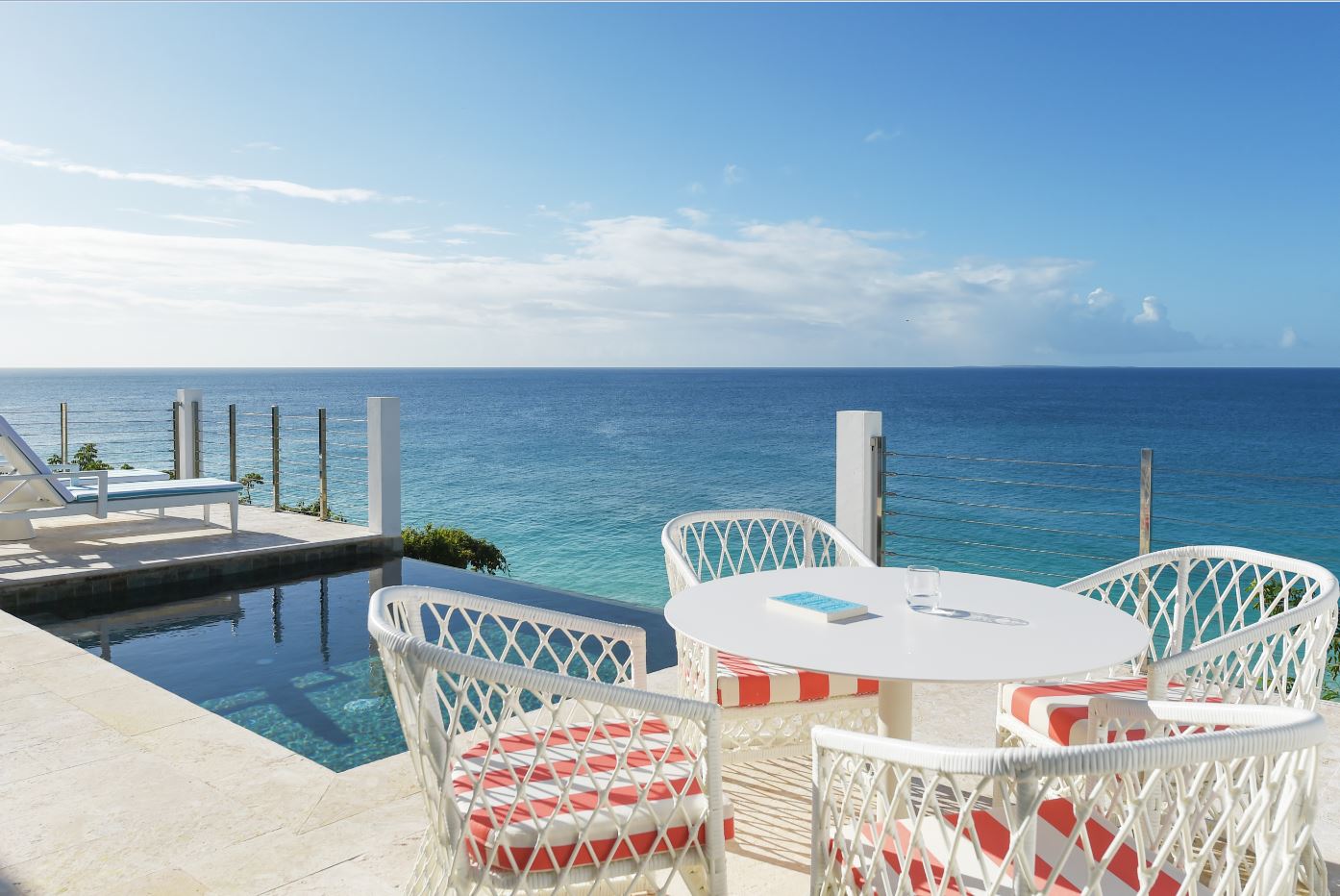 The property now offers an all-inclusive experience for guests wishing to make the most of their time there. The most coveted among the new accommodations is a capacious two-bedroom beachfront suite on Turtle Cove, with a landscaped portico, garden patio and private plunge pool. The resort now also offers two luxurious standalone villas for those who want an even more exclusive experience: the five-bedroom Kishti on Meads Villa West and the six-bedroom Kishti on Meads Villa East. Along with high-end modern decor and numerous spaces for entertaining indoors and out, each comes with a private villa manager, butler, chef and VIP resort access.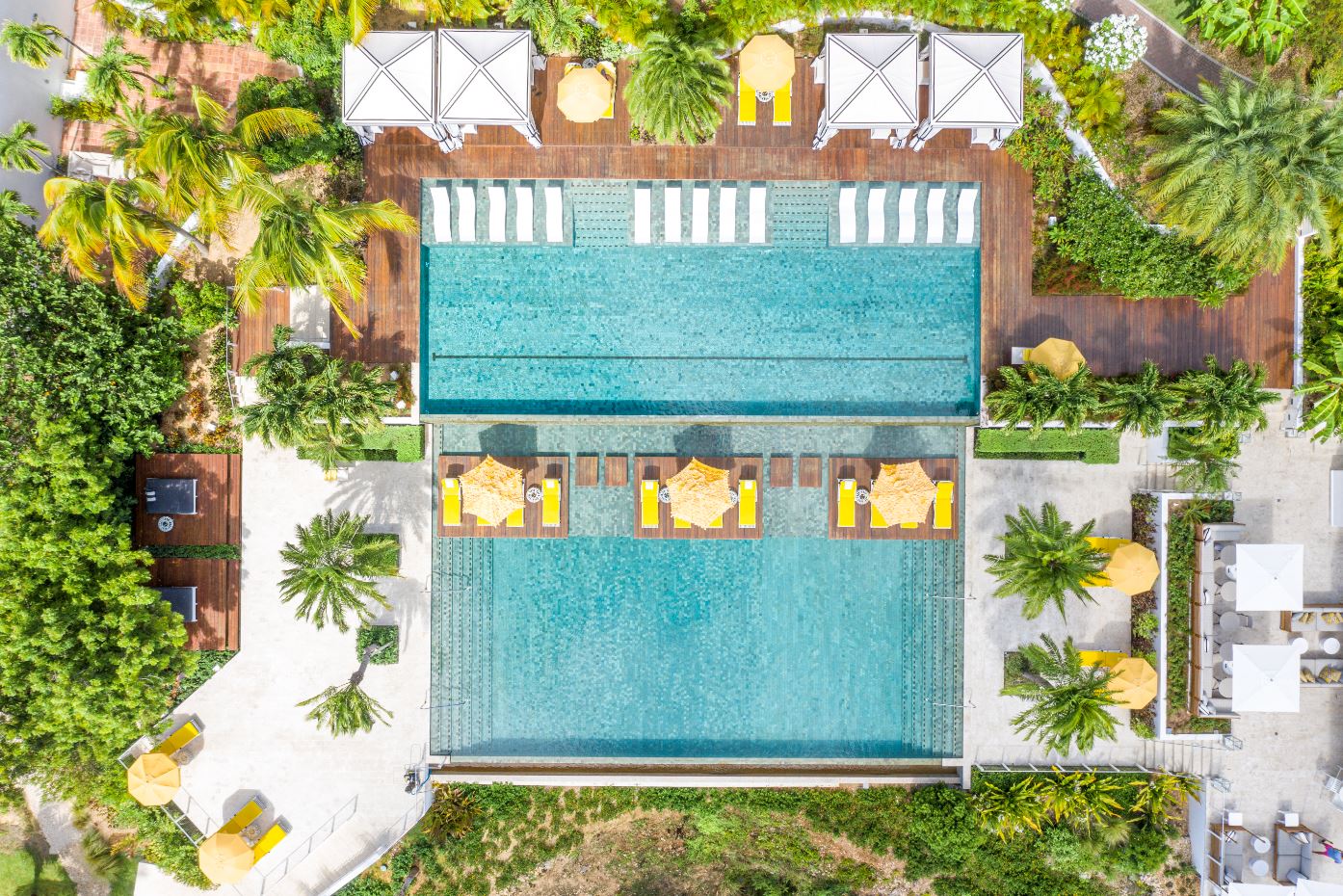 Dining venues on the expansive property now include the laid-back Leon's at Meads Bay, Celeste and Bar Soleil. Leon's is the perfect rendition of a classic Caribbean beach shack where the Johnny Cake Burgers and house-recipe rum punch are the favorites. The indoor/outdoor Bar Soleil features built-in divans, plantation-style ceiling fans, vaulted ceilings and stately columns with windows that open wide to the entrancing seascape. It was once the famous Sunset Bar, "known the world around as the Caribbean's best spot to watch the sunset," an honor we'd say it still qualifies for.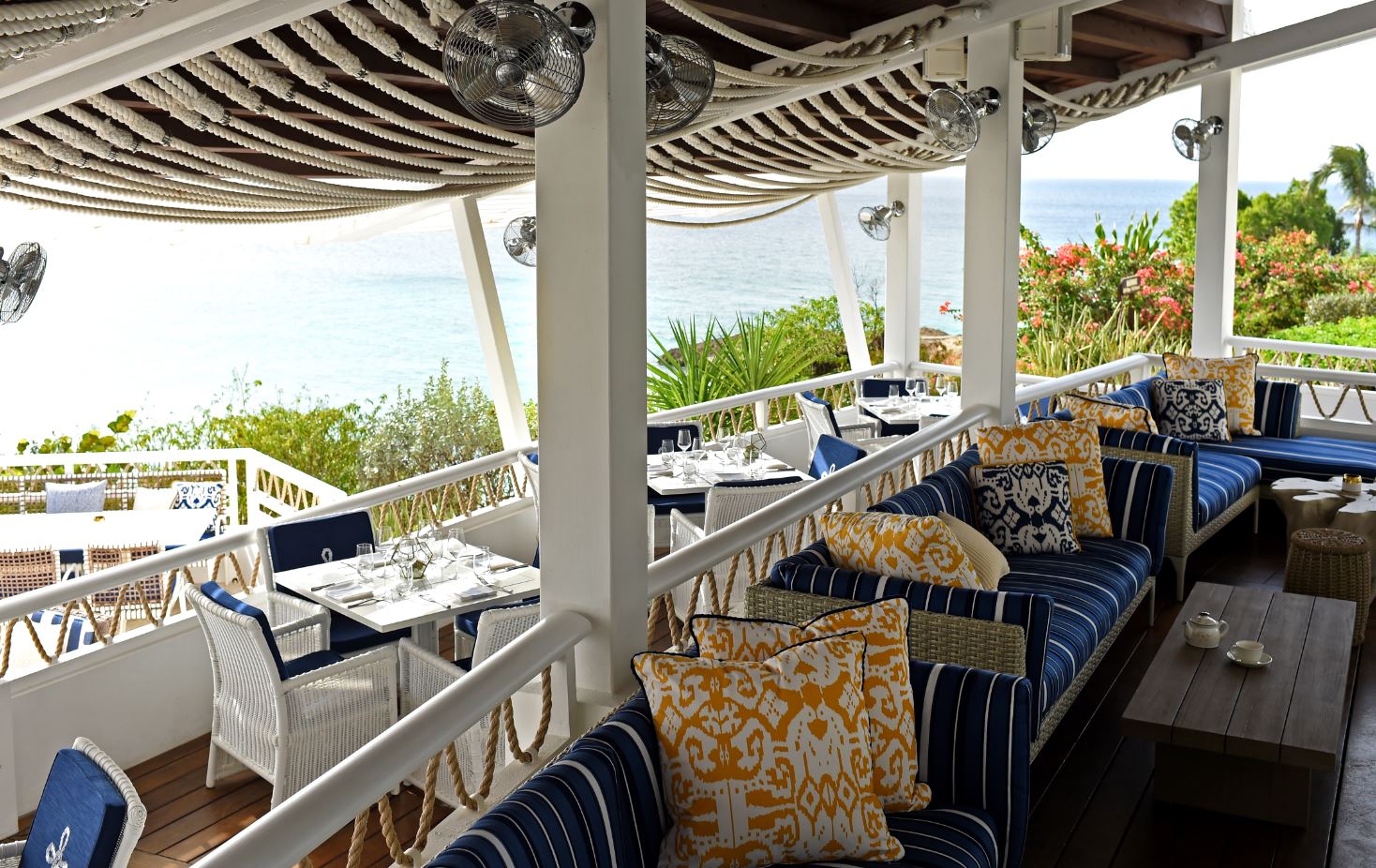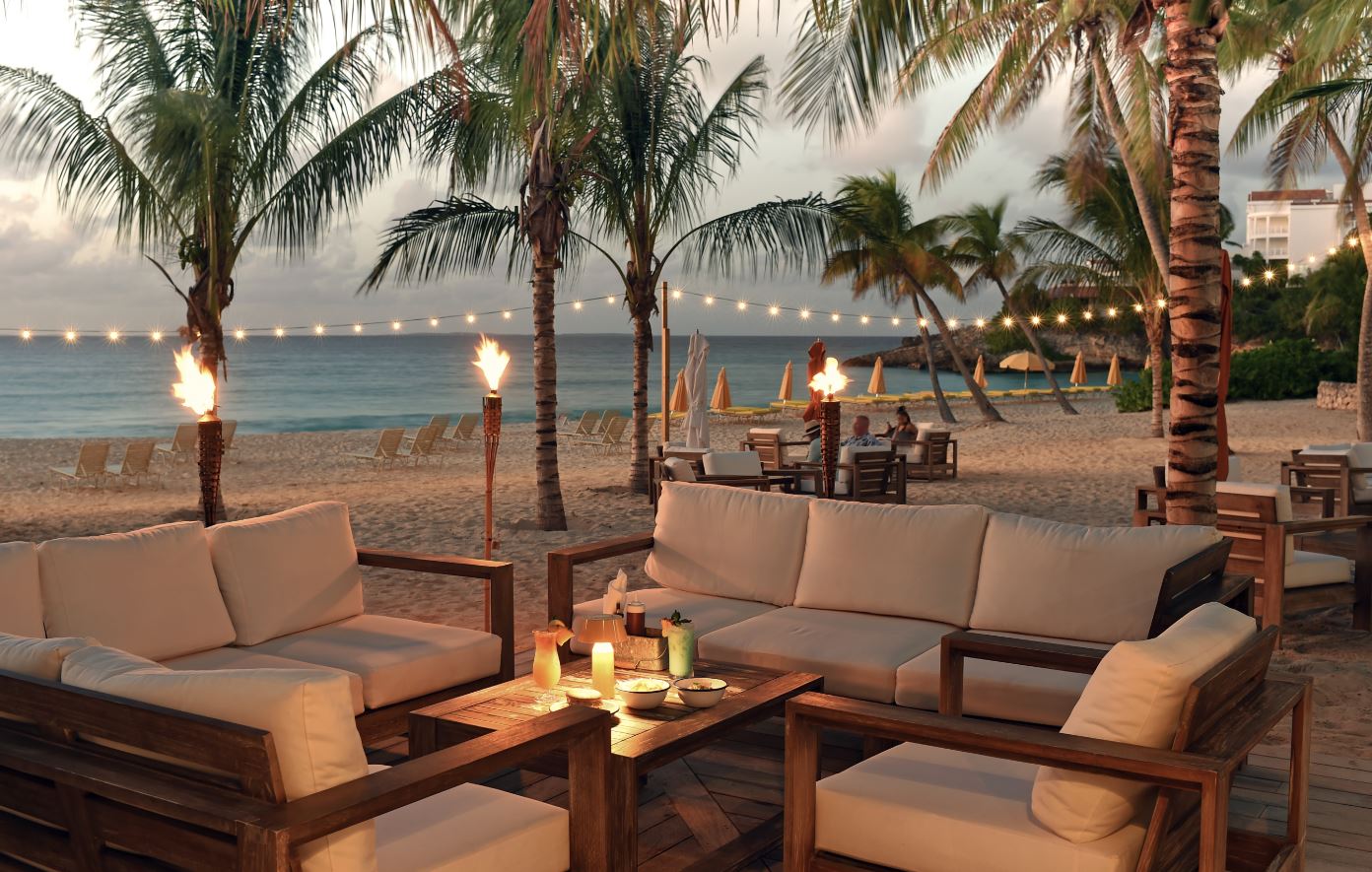 Classic and unique cocktails at Bar Celeste are accompanied by "Caribbean tapas" including tacos made with sweet potato tortillas and a marinated conch salad. And Celeste is the property's signature seafood-oriented restaurant, an artful blend of Caribbean and Mediterranean influences, with an emphasis on the latter. Standouts include smoked wahoo pâté, slow-roasted eggplant with a rum glaze, coconut emulsion and lemongrass relish, curried conch, and grilled octopus.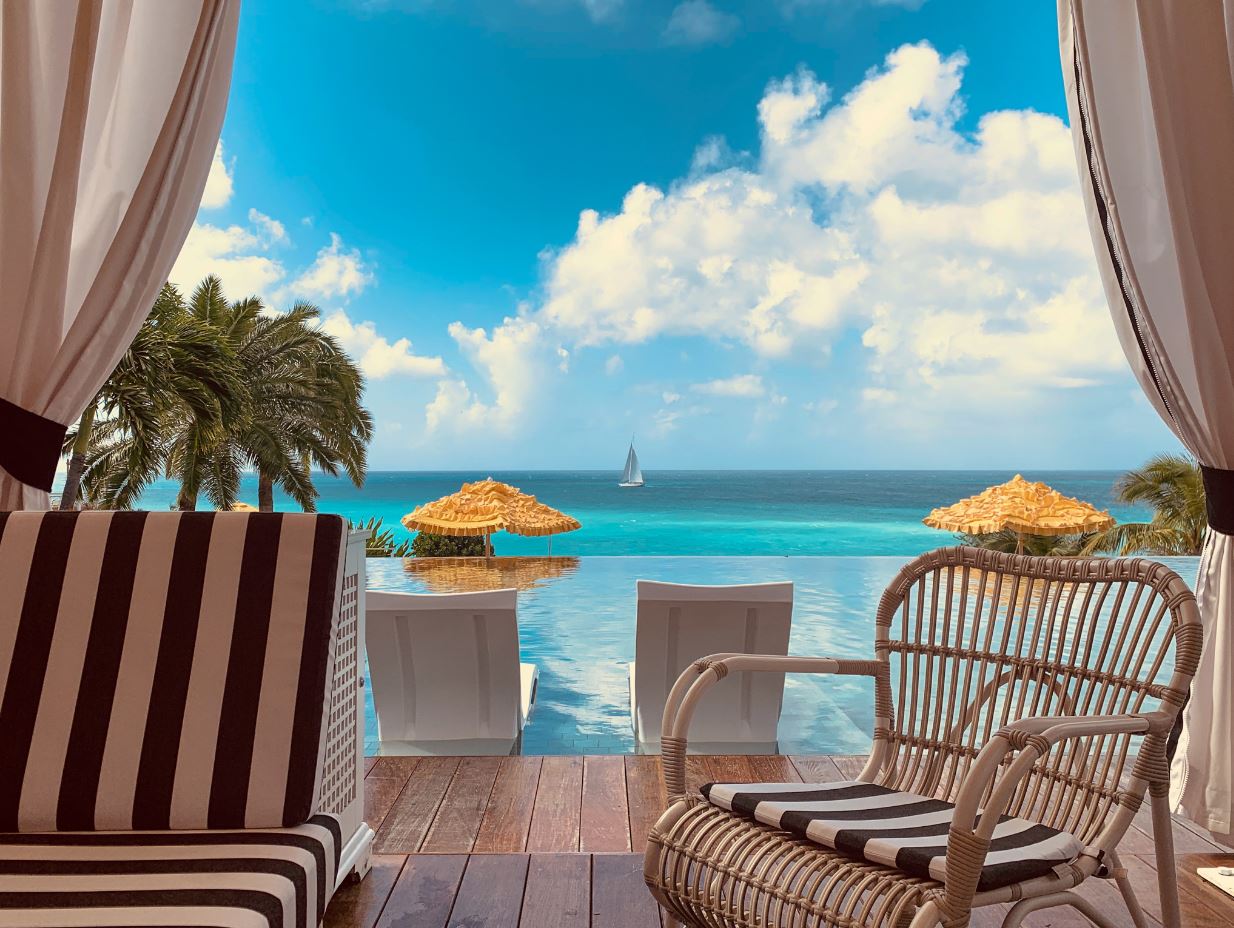 When the property reopened after the mandated pandemic waiting period, it welcomed guests with new experiences. Highlights include a high seas journey on a traditional West Indies sailboat to explore hidden beaches and coves; a paddle board by moonlight excursion; a chance to tee off at Anguilla's only championship-level golf course; occasional residencies including a mixologist who offers daily tastings, tropical cocktail classes and private experiences; and a "Beach-fari" day-long experience to visit seven of Anguilla's most famous beaches, accompanied by a local beach concierge and complete with BBQ lunch and sunset drinks. Should you prefer a self-guided tour, you can rent an eco-friendly, electric Moke, the British military vehicle-turned-Caribbean icon that is seen on the streets of the world's poshest island resorts.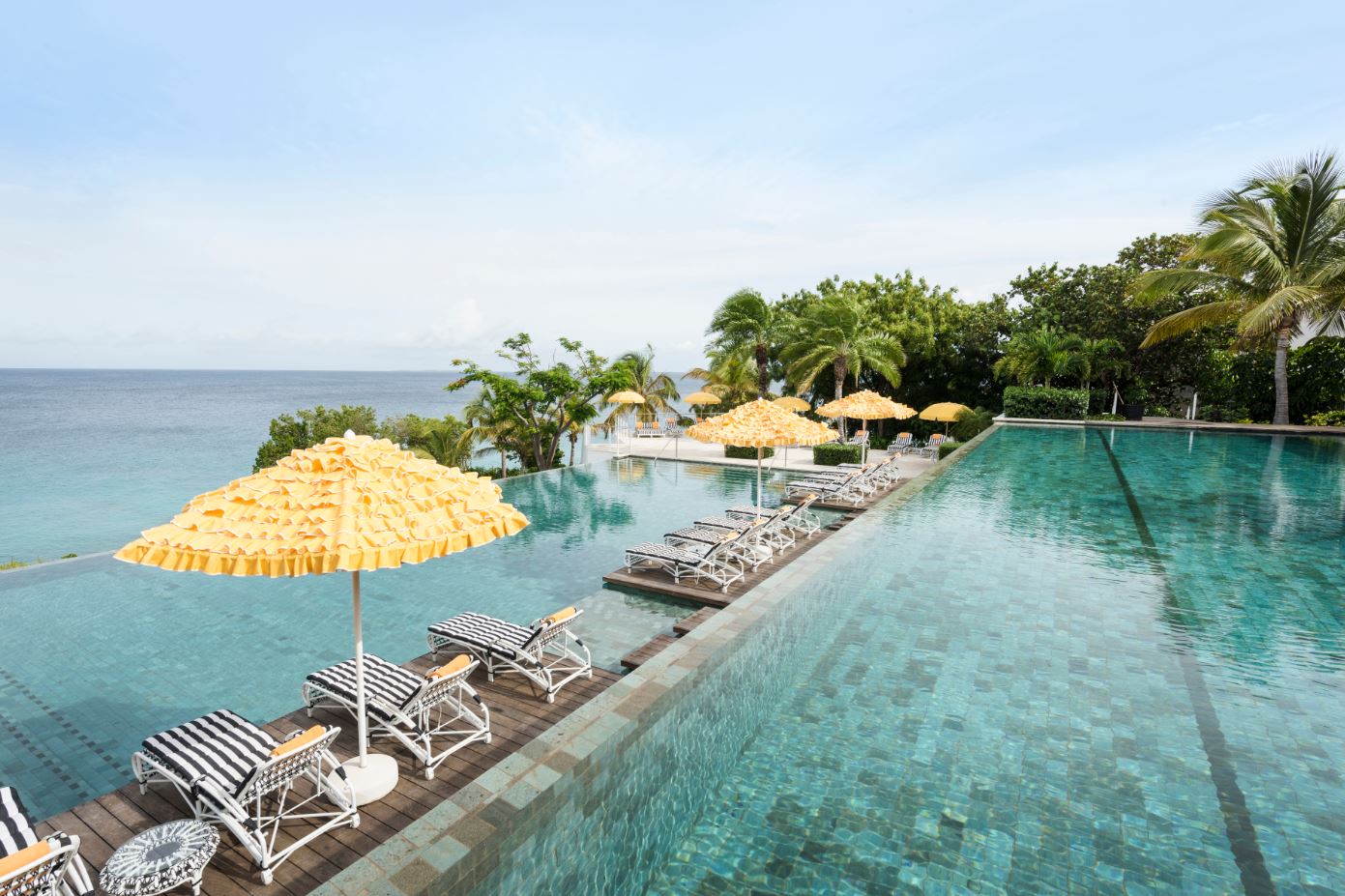 With its portfolio now boasting 18 impressive world-class hotels and resorts in the most desirable destinations across three continents—six more are slated to open this year—Auberge is setting a new standard for truly stylish travel. Its principles of "captivating design, exceptional cuisine and spas, and gracious yet unobtrusive service" are no mere lip service, as the newly revitalized and more-epic-than-ever Malliouhana demonstrates admirably.