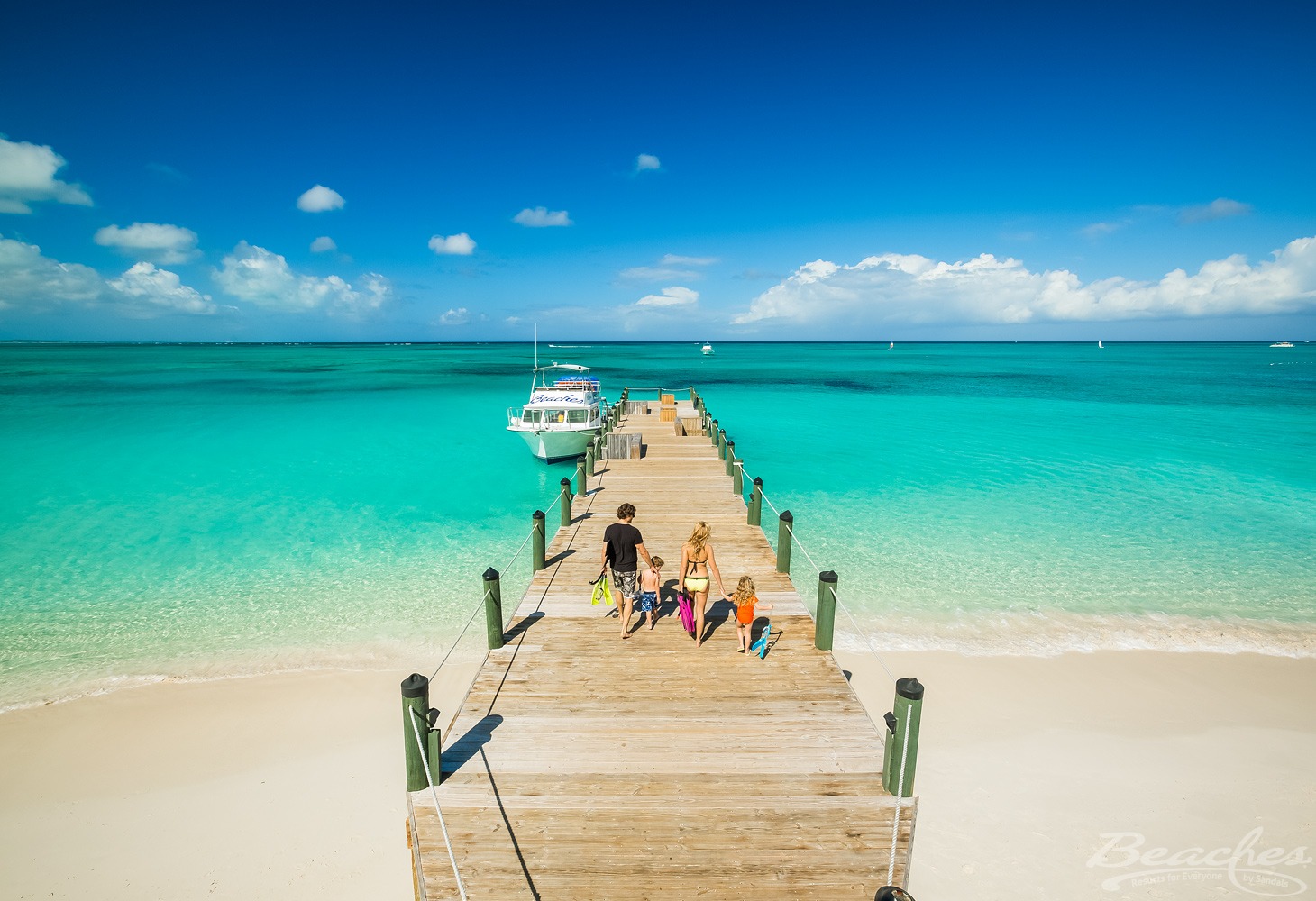 Photos Courtesy of Beaches Turks & Caicos
In this post-pandemic world, one rarely gets the opportunity to enjoy the best of destination travel, but that's exactly what the newly-reopened Beaches Turks & Caicos is offering. An all-inclusive, family-friendly destination that includes five magnificent villages featuring the architecture and ambiance of Italy, France, the Caribbean, and Key West, a 45,000 square-foot waterpark, 21 gourmet restaurants, a 12-mile beach lapped by clear turquoise waters, and 10 impressive pools, all to indulge in the best of island living. It's the kind of reprieve that anyone would need after a year indoors. 
For guests seeking the ultimate all-in-one destination you can choose from five distinct villages to stay in, all with their own style, architecture, and vibe. Missing the islands? Surround yourself with the garden oasis in the Caribbean and Seaside Villages. Prefer to spend your time in the European countryside? Bask in the old-world charm of the Italian or French Village. Want to unwind in elegance and peace? Embrace the laid-back charm and luxury of the Key WestVillage. Five distinct villages offer the best of international destinations all in one resort.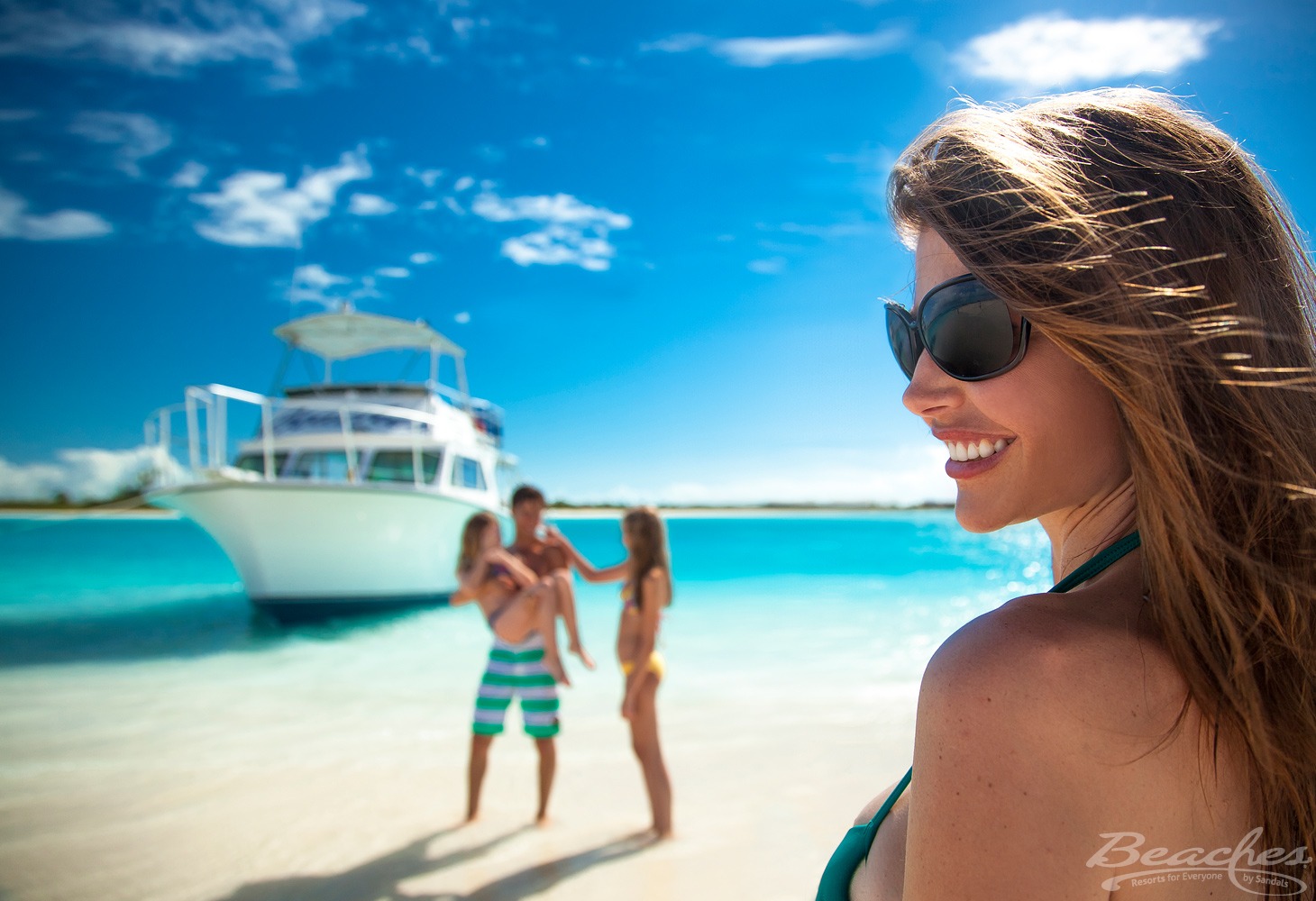 And that's not to say anything of the Beaches Turks & Caicos rooms. Even their most basic accommodations include fully-tiled floors, mahogany four-poster beds, and private balconies. But to make the most of your stay, opt for a concierge suite with access to exclusive amenities and extra pampering with additional perks such as private check-in, a dedicated lounge, stocked, in-room bars, and more. Or go for the very best with the Key West Beachfront ButlerVilla Residence with three floors that include a fully-furnished living room, kitchen and dining room, four bedrooms all outfitted with smart TVs, a master room with a walk-in closet and jetted bathtub, a sunroom on the third floor, and a private plunge pool on the ground floor. Not to mention your very own personal butler who will pamper you throughout your stay. Be sure to check out their honeymoon packages.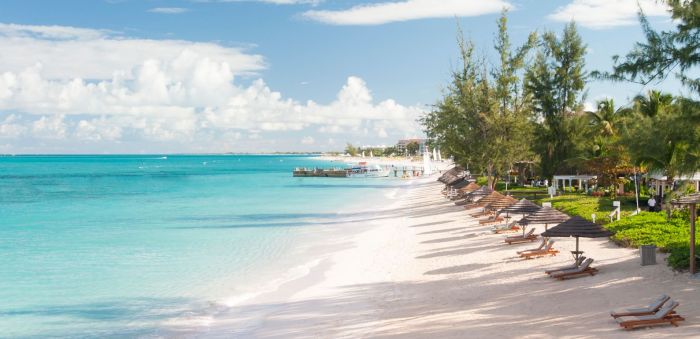 But don't forget to get out of your room and enjoy all the beauty this property has to offer. It's situated on one of the most beautiful beaches on the island. Voted the World's Best Beach by TripAdvisor's Travelers' Choice awards, Grace Bay is 12 miles of sweeping white-sand beach lapped by the calmest and clearest turquoise waters, which are perfect for every water sport you could hope to enjoy. Sign up for kayaking, windsurfing, snorkeling, scuba diving, paddleboarding—all included—or check out their Pirates Island Waterpark.
Prefer to keep your feet on land? Partner up for a game of beach volleyball, basketball, lawn chess, croquet, or soccer. Or ditch the sports for a soul-and body-renewing treatment at the Red Lane Spa. After, grab a drink and dance the night away at Club Liquid. And you'll never have to worry about the kids since they have their own activities to enjoy. Sesame Street, KidsCamp, Trench Town, the Xbox Play Lounge, even the Choo Choo Train will keep your kids entertained all week.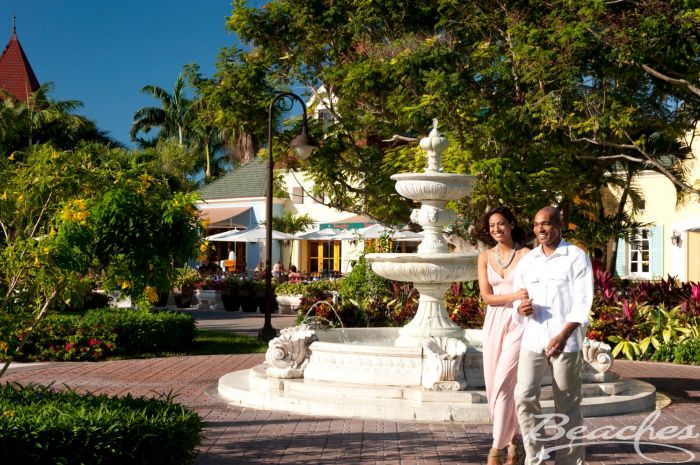 Of course one of the best things about every trip—aside from lounging on the beach—is trying all the local cuisine. (Goodbye, takeout!) Here you'll find five-star gourmet dishes from 22 dining options at 21 international restaurants. You could eat at a new restaurant for every meal! Mediterranean, Italian, sushi, seafood, French, Mexican—the dining options are limitless. Of course, they also offer Caribbean food to give your that true local experience without ever having to leave the resort. And you can't lay on a beach without a drink in hand—the property's 15 bars will make sure you always have a beach-ready libation.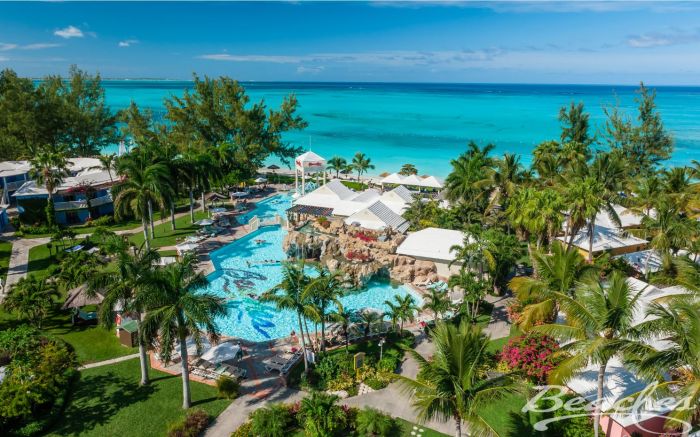 If you need to get away ASAP, pack your bag and plan a trip to Beaches Turks & Caicos. They have all the necessary health and safety protocols in place to keep you and your family safe on your trip. Enjoy peace of mind with CDC, WHO, and the local Ministries of Health guidelines, and little health-conscious extras like private airport lounges reserved for Beaches guests only, private airport transfers, temperature checks at check-in, and an 18-touch point hygiene practice that covers every aspect of the resort. Feel safe and comfortable in your little corner of this beachside paradise.