(credit: Mii amo)
Mii amo – a destination spa in Sedona, Arizona – originally opened its doors in 2001_ to much aplomb and has since won numerous awards. In January 2021 it closed its doors in anticipation of an expansion set to take the destination spa to new heights. Located in Sedona, Arizona's Boynton Canyon, Mii amo now plans to reopen on February 2, 2023, after revealing details of its $40 million renovation and expansion.
"Through this major renovation and expansion, we were given the opportunity to further elevate Mii amo's sense of place, with design that frames the red rock walls and landscape, brings natural light into every space of the building, and connects the guest to the Canyon," said Dana Tang, the architect of Mii amo.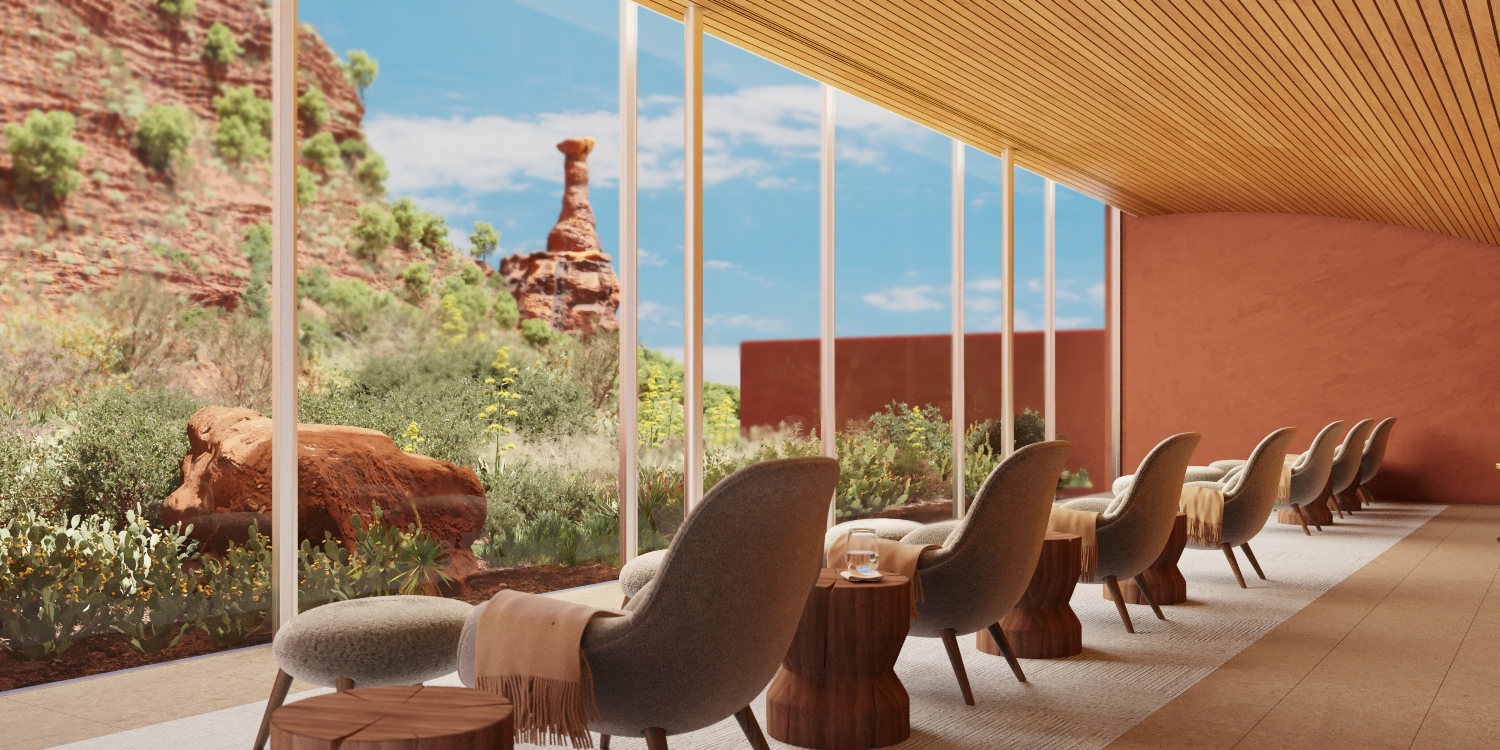 (credit: Mii amo)
Acclaimed for its connection with nature and the focus on holistic wellbeing offerings for its guests, Mii amo has stood as a pillar for its ability to help guests embrace the power that lives within them. Reopening with a 40% increase to the spa's footprint, guests will enjoy guided meditations and restorative treatments, along with three, four, seven or 10-night all-inclusive Journeys in order to return home with a renewed commitment to wellbeing.
"For two decades, Mii amo was a pioneer in the spa space," said Tracy Tang, chairman of Enchantment Group. "We decided to invest in a major renovation and expansion because we are committed to Mii amo and its continued standing as a trailblazer in the world of luxury wellbeing."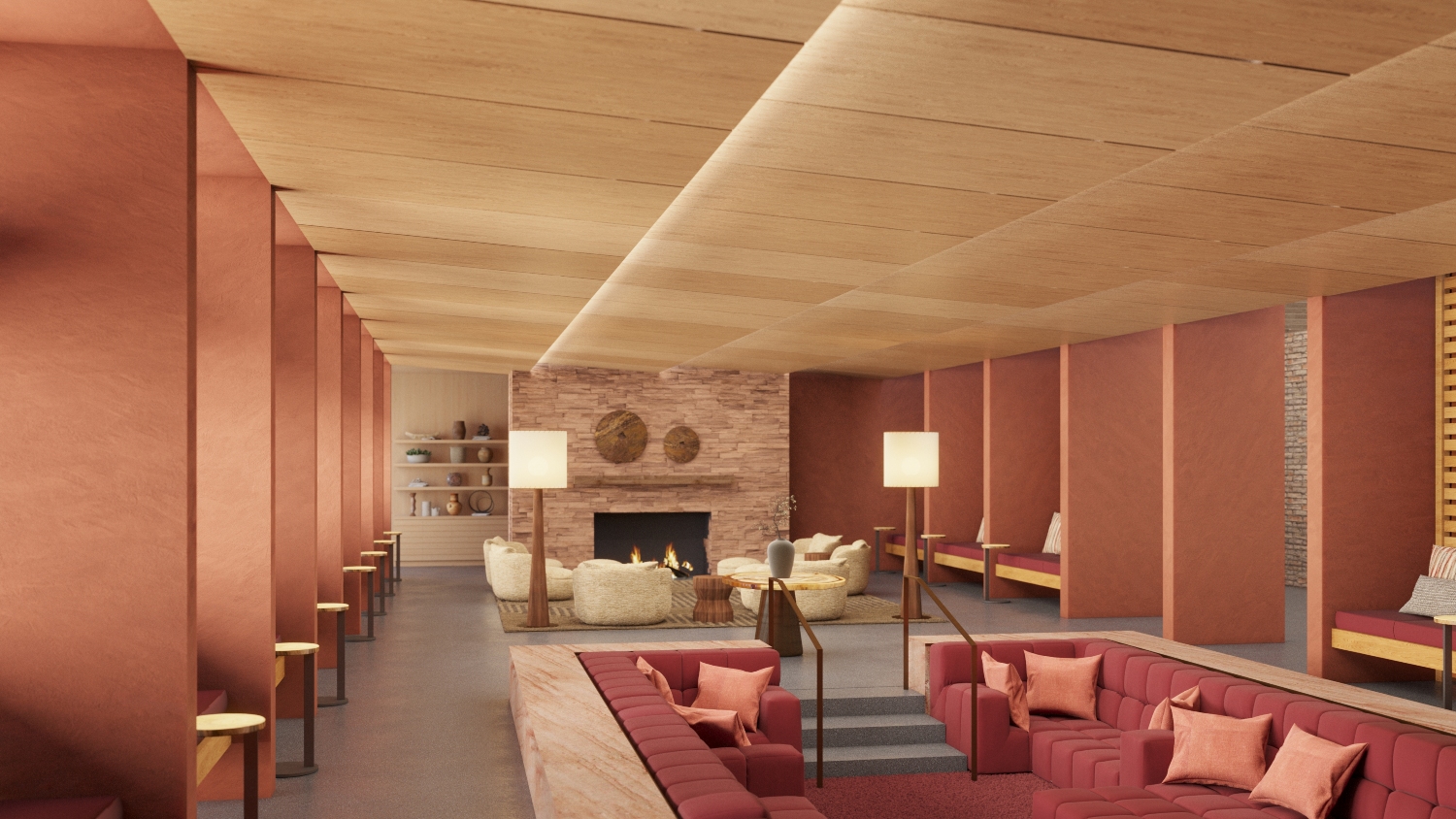 (credit: Mii amo)
Among the undertakings for this impressive expansion, the resort will be introducing a new light-filled movement and fitness wing, a signature restaurant, dedicated consultation wing with a spectacular view of Boynton Canyon, and a private suite of spaces exclusively for Journey guests. Other upgrades include new treatment rooms, guest rooms and suites, bringing the total number of treatment rooms to 21 and accommodations to 23. A more detailed breakdown of the full expansion is below.
Accommodations: Mii amo's existing 16 Casita guest rooms and suites have undergone a full renovation while three new Casita buildings have been added. These new additions feature their own private courtyards with fireplaces and outdoor seating, as well as features such as fireplaces and heated bathroom floors seen in all Casitas.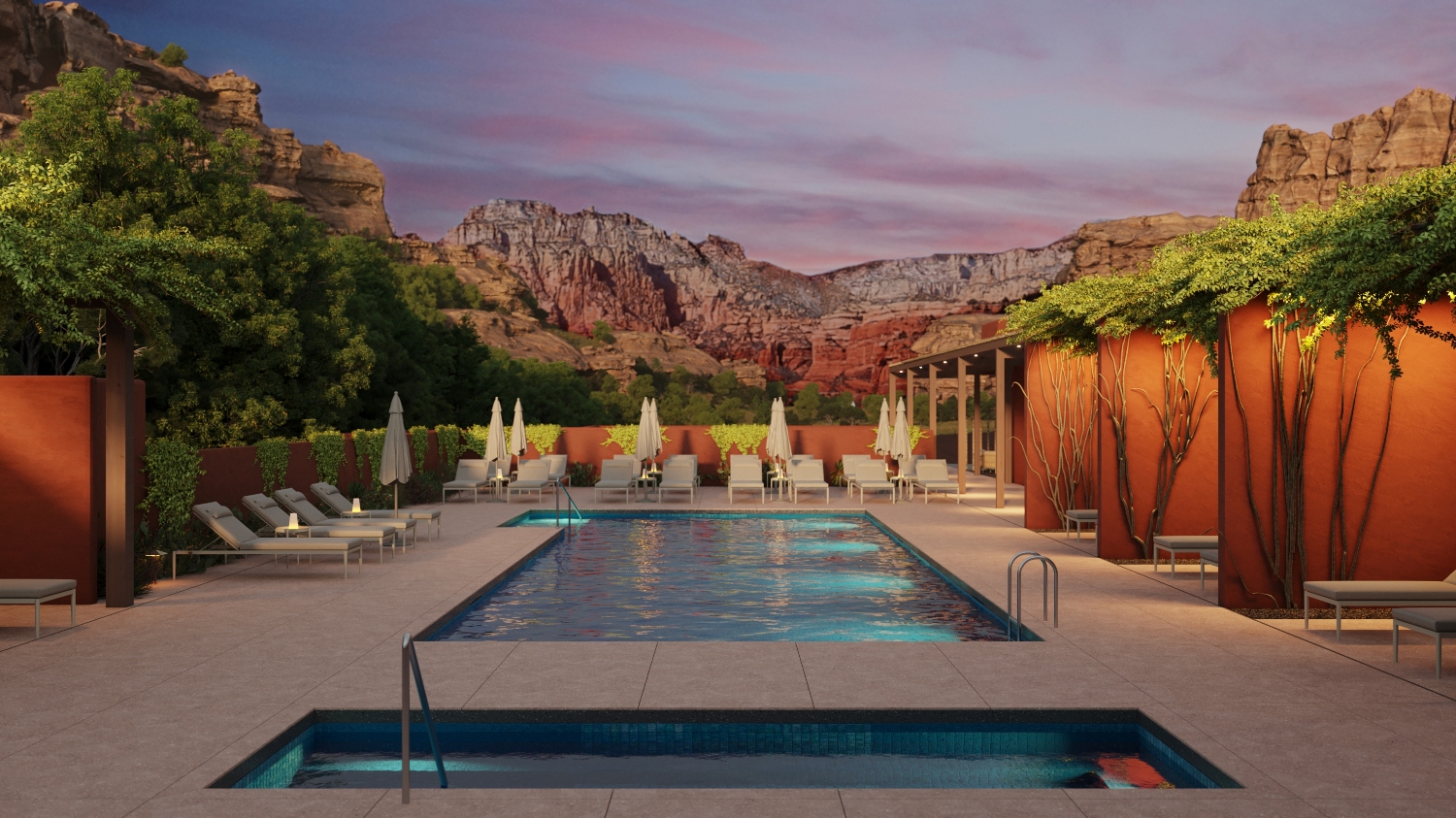 (credit: Mii amo)
Common Spaces: The Crystal Grotto, an ideal site for daily meditation and reflection, is being refreshed whilst the Living Room will offer a new sunken seating lounge, private niches lining the perimeter of the room and wood-burning fireplace. The Mii amo Pool will now offer a new pool deck with new furnishings and accessories. Similar to the original design of the destination spa, the new and refreshed spaces were also designed to connect guests to the natural outdoor surroundings.
Spa & Wellbeing: Along with a new consultation wing with a dedicated relaxation space, the spa facilities now include 21 treatment rooms: 14 single massage rooms, three facial rooms, two rooms with dry float tables, one sound lounge room and one couple's massage room as well as new steam rooms and saunas. All of Mii amo's treatments are being extended as well as part of a commitment to 'slow wellbeing. "Slow wellbeing is about having the time and space to reflect, reconnect, restore and re-engage with the facets in our lives that most serve and fulfill us. At Mii amo, we want to lean in to supporting this intention with each of our guests," said Mii amo Managing Director Stan Kantowski.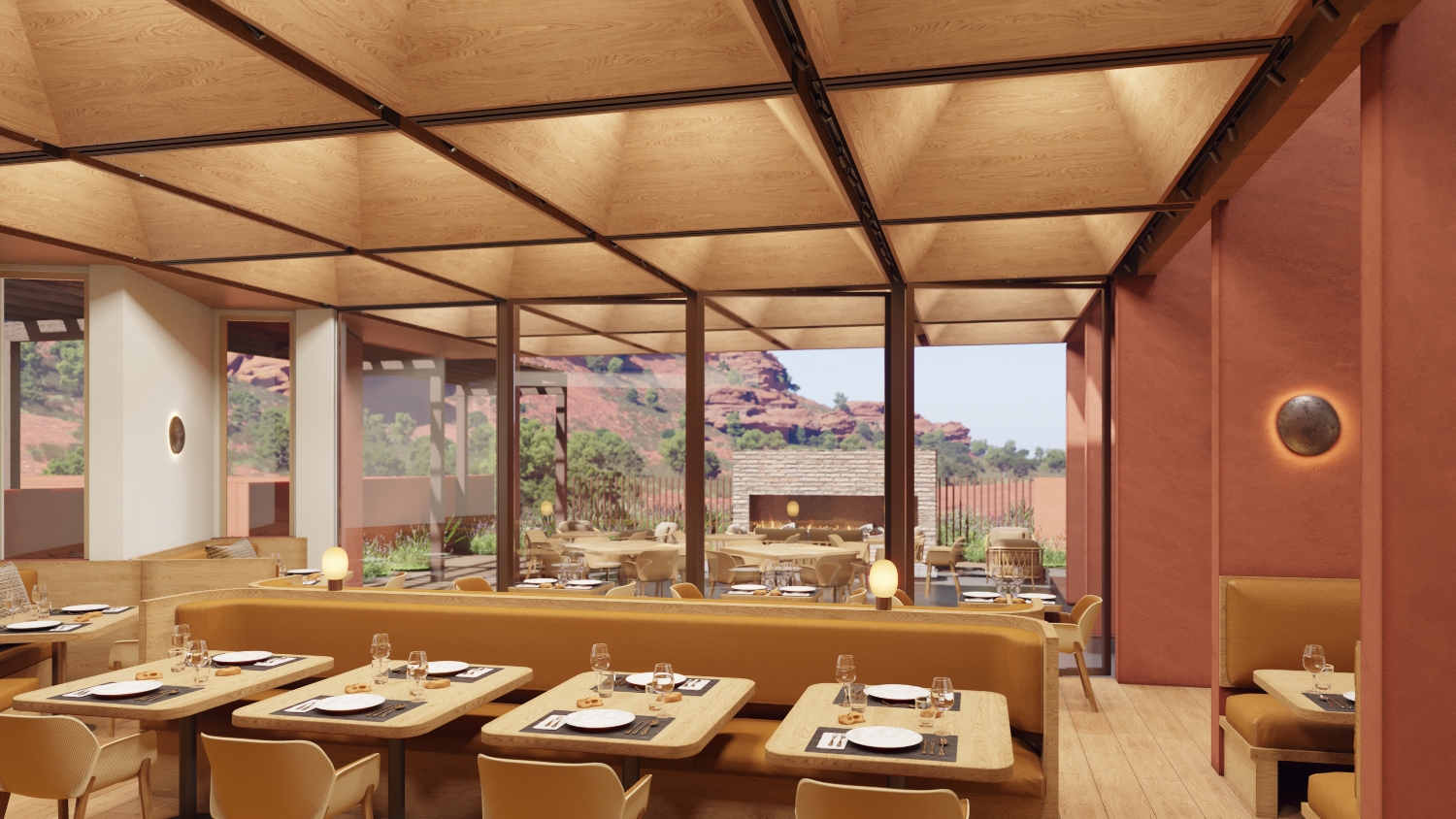 (credit: Mii amo)
Fitness: Looking out onto the Sensory Garden, the expanded 3,300 sq. ft. fitness and movement studios will offer new classes for personal and group instruction.
Dining: Hummingbird at Mii amo, the new signature restaurant, will showcase an eclectic culinary program focused on wellness, offering seasonally inspired menus. Along with a fully redesigned juice bar and sourcing seasonal produce from its own Chef's Garden, the space by day will be tranquil and candlelit by night.
The Journey: As part of the renovation, new spaces were designed exclusively for the enjoyment of Journey guests which include: a private Relaxation Lounge, the Journey Plunge Pool and garden, and Journey Lounge, with views of the iconic Kachina Woman rock formation. Journey guests will also have a private concierge space with dedicated Journey Guides. 
Shopping: the reimagined boutique will support guests' wellbeing and feature brands with a focus on sustainability which aligns with Mii amo's emphasis on connection with the natural environment.
Mii amo will open reservations this month for the destination spa's reopening in February 2023 for both nightly stays and their all-inclusive Mii amo Journeys.