All Images Credit Mr C
It's a simple drink. Just prosecco and peach puree. However that simple drink made 80 years ago in Harry's Bar in Venice, Italy was the start of something special. The legacy of that humble drink is Cipriani's, a brand at the pinnacle of Italian hospitality, fine living, and haute dining experiences. Fast forward to today and under the leadership of the fourth generation, this Italian royal family of the culinary arts has ventured into hotels and living with the Mr. C hotel brand such as you'll find in Miami's Coconut Grove.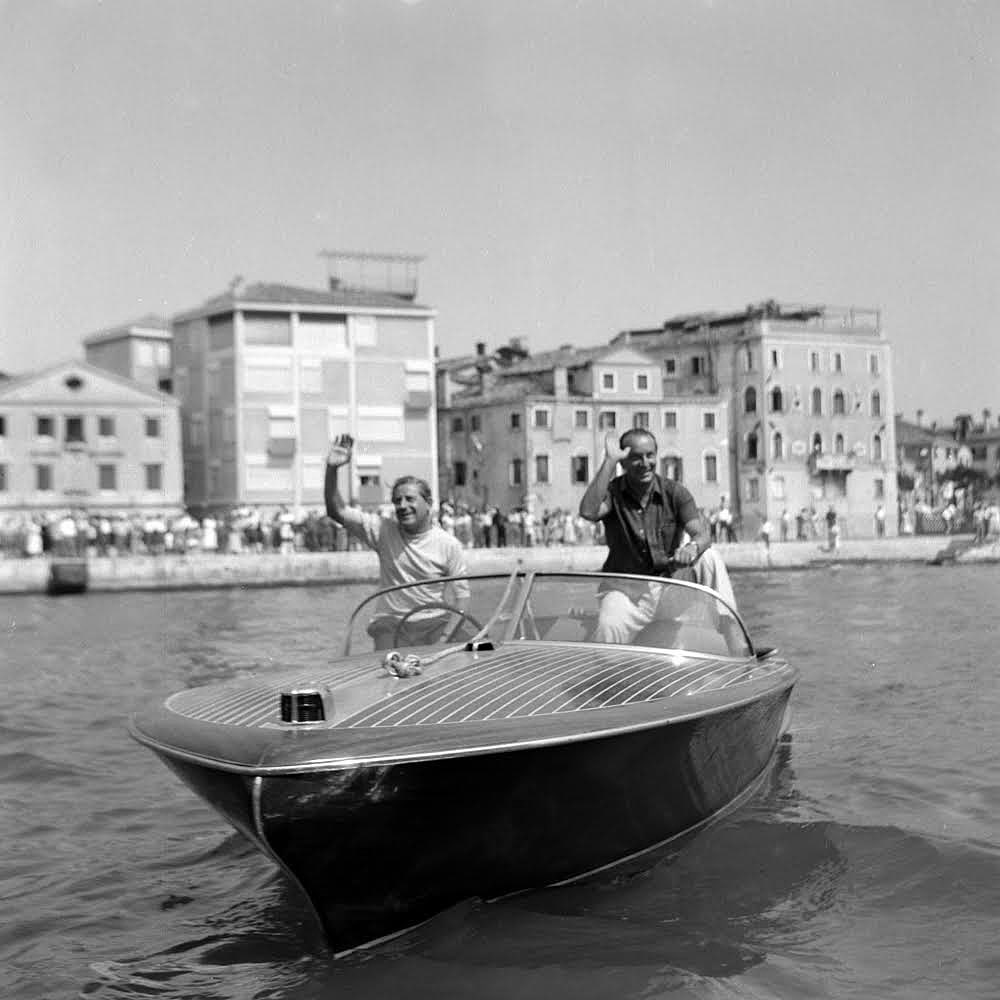 La Dolce Vita is about living well and being happy. It's an Italian attitude that says it's not always about chasing what's new and shiny, it's about making things well to last a long time and to enjoy. One can surmise that the Cipriani family are visionaries who have incorporated the feeling of la dolce vita into the experiences that they provide their guest and the Mr C Miami Coconut Grove is no exception.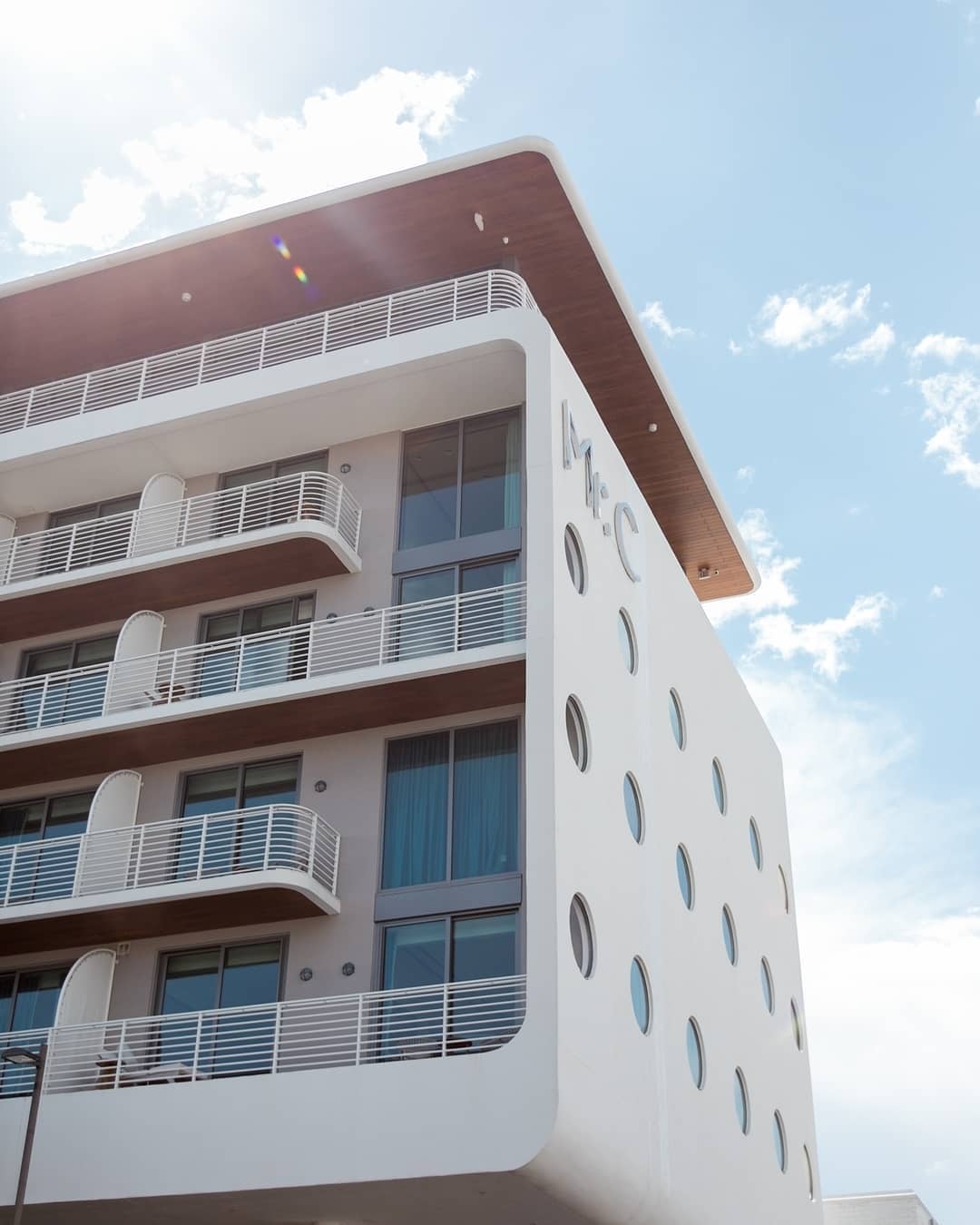 Miami is a place where those shiny and new trends are made and where fads come to live and die. In the middle of Miami, about a half hour from South Beach is a timeless classic in the making, the Mr C Miami Coconut Grove. In the place of a Miami-fashioned hotel with a predictable décor of garishly gleaming white and gauzy curtains, you'll find a hotel that oozes uber-stylish European glamour with a rich color palate of coral blues, elegant mahogany furnishings, and subtle touches of art deco combined with the design elements of 1940s steamer cruise ship.  In place of techno and lounge music, the music is curated to relax guests with standards from Ella Fitzgerald, Doris Day, the Girl from Ipanema, and more bosa nova gems.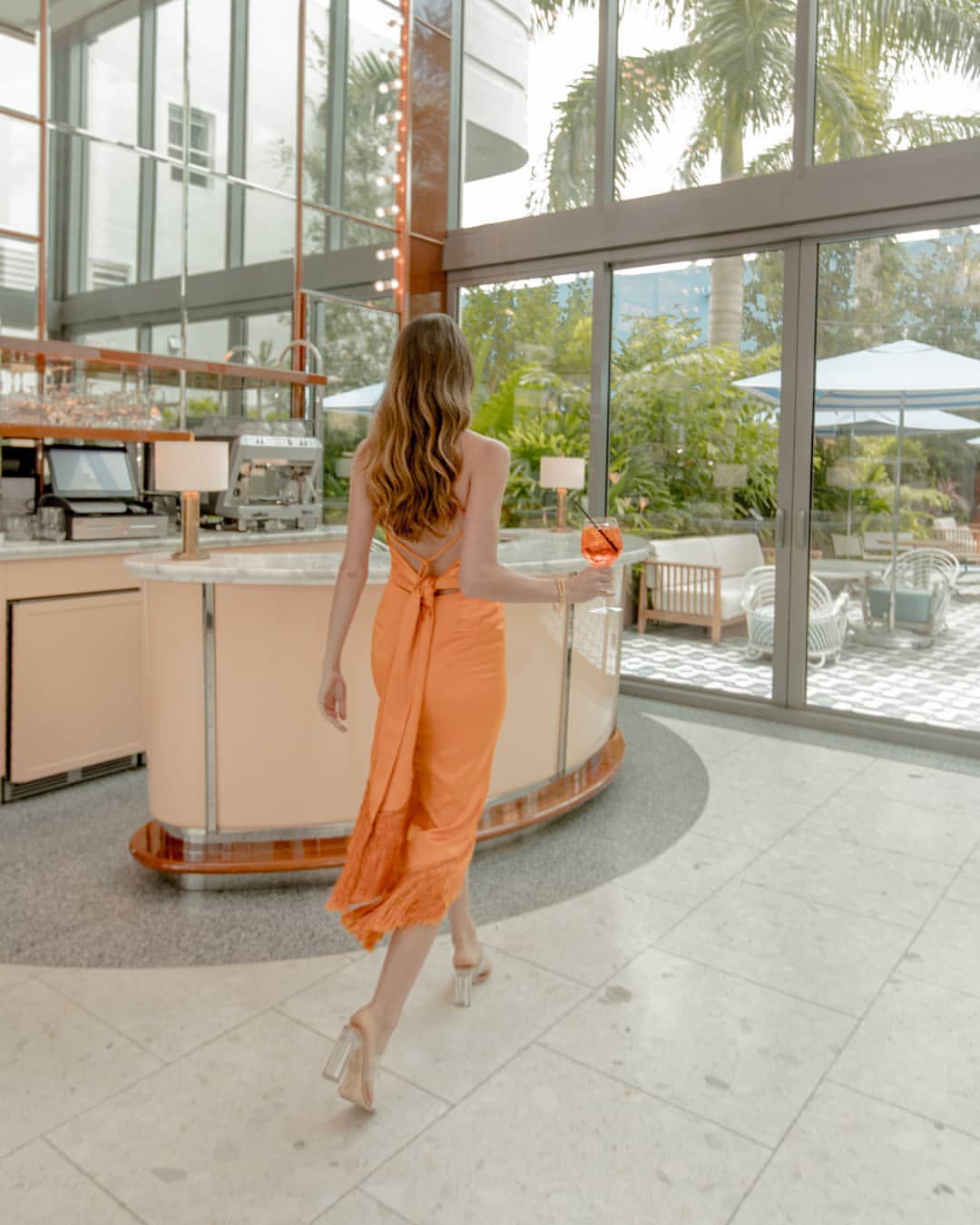 As you spend time in the hotel, you'll notice a tangible good feeling created by the ambiance and the environment. Mr. C is obviously located in the heart of Miami's Coconut Grove but what the hotel has been able to do is transport their guests to another place – Capri to be exact. La Dolce Vita permeates the stay from the Bellini provided to guests at check-in to the old-school Italian opulence in the common living areas, restaurants, accommodations, and most of all the vibe of the hotel. Molto bene Mr. C Miami Coconut Grove, well done.  
A Family Tradition of Haute Hospitality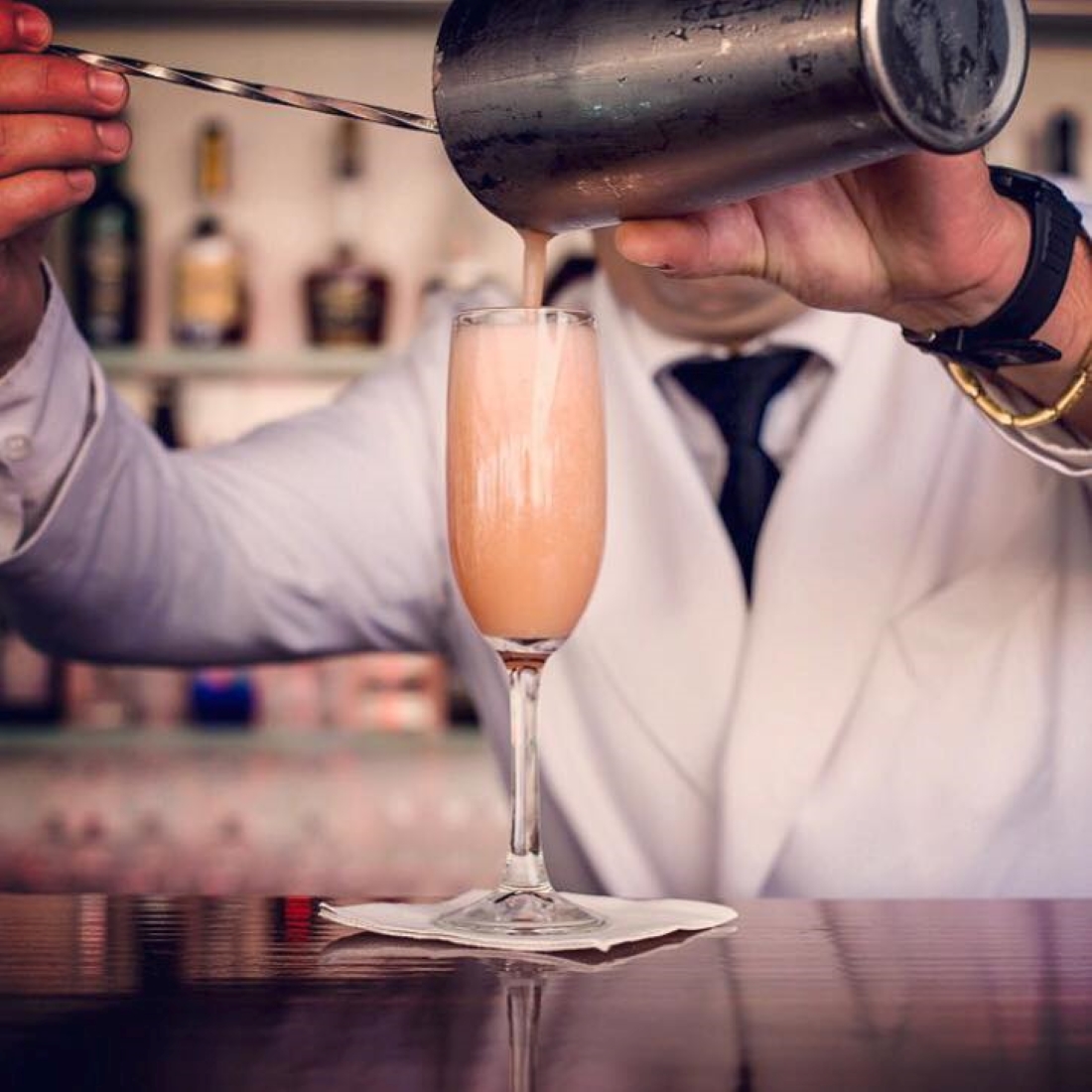 As shared, the Bellini is an apertivo invented by Giuseppe Cipriani at Harry's Bar in the 1940s. Little could he have known back then of the significance of that drink and what it would lead to four generations later. Today, Cipriani is a revered hospitality brand with lounges, restaurants, and now hotels and residences in destinations around the world. Maggio and Ignazio Cipriani are the fourth generation to make their mark on the family's hospitality brand with the creation of the Mr. C group of hotels with hotels in jetset hot spots from Los Angeles to Dubai.  For those who want to incorporate the Mr. C lifestyle as a permanent fixture, the company has several real estate projects where guests can own a Mr. C Residence in Dubai, Miami, or Beverly Hills.
Coconut Grove, Rebirth of a Miami Hotspot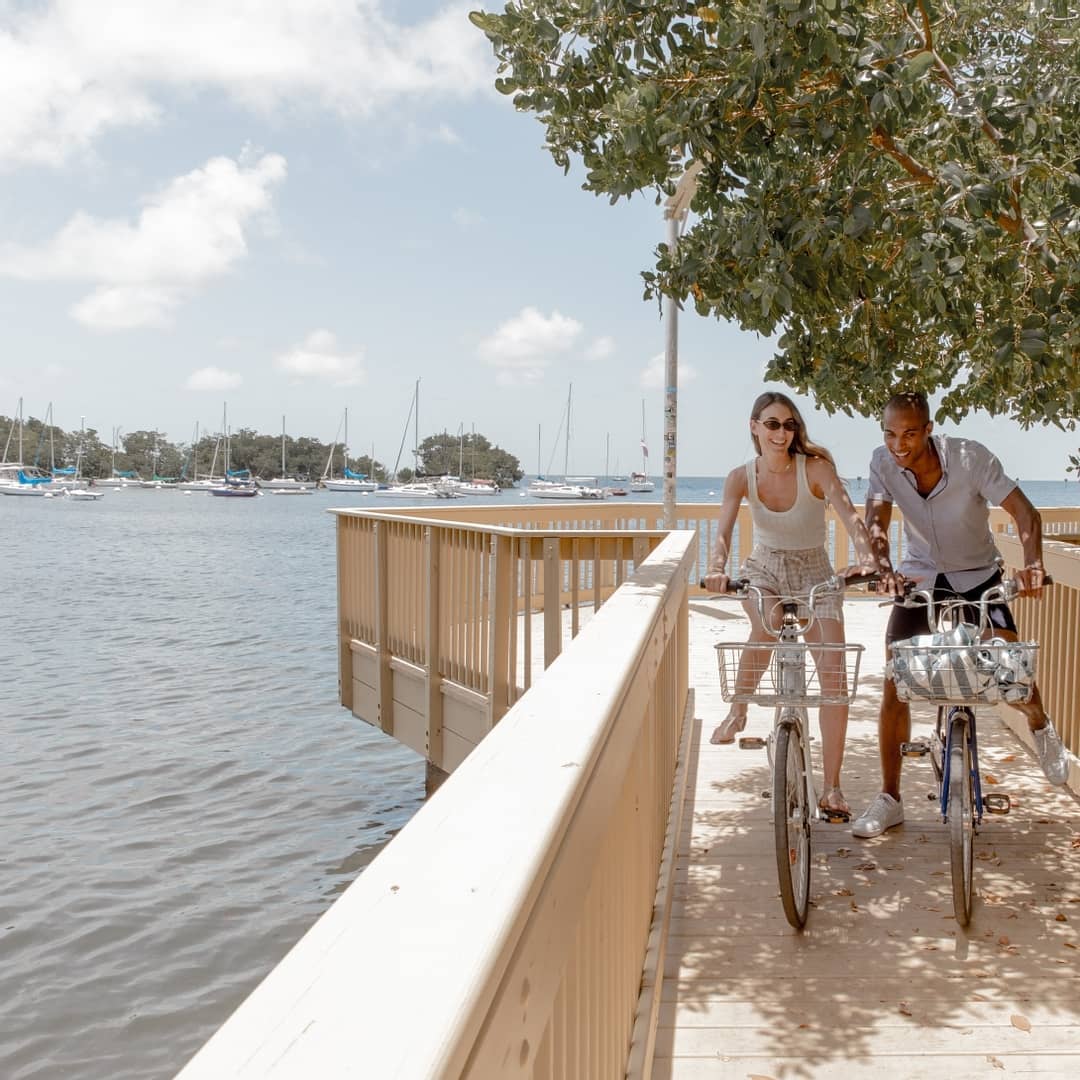 Like New York, London, or Paris, Miami is a city comprised of a lot of little cities with their own personality and unique attributes. In years past, Coconut Grove was one of Miami's trendiest areas and is today becoming a popular place to visit once again. Commonly referred to as The Grove, this neighborhood is known for its tree-lined streets and chilled-out bohemian vibe.  Mr. C is located close to the area's boutique designer shops, art galleries, sidewalk cafés, and the CocoWalk, an outdoor mall with a movie theater, shops, and restaurants.
Guests will want to visit the nearby Barnacle Historic State Park, Peacock Park, or the Bayside Park with a waterside boardwalk and gorgeous views of the bay and boats. The hotel is ideally located to explore it all while providing views of the Coconut Grove skyline and boats dotting Biscayne Bay.
Molto Bene Italian Style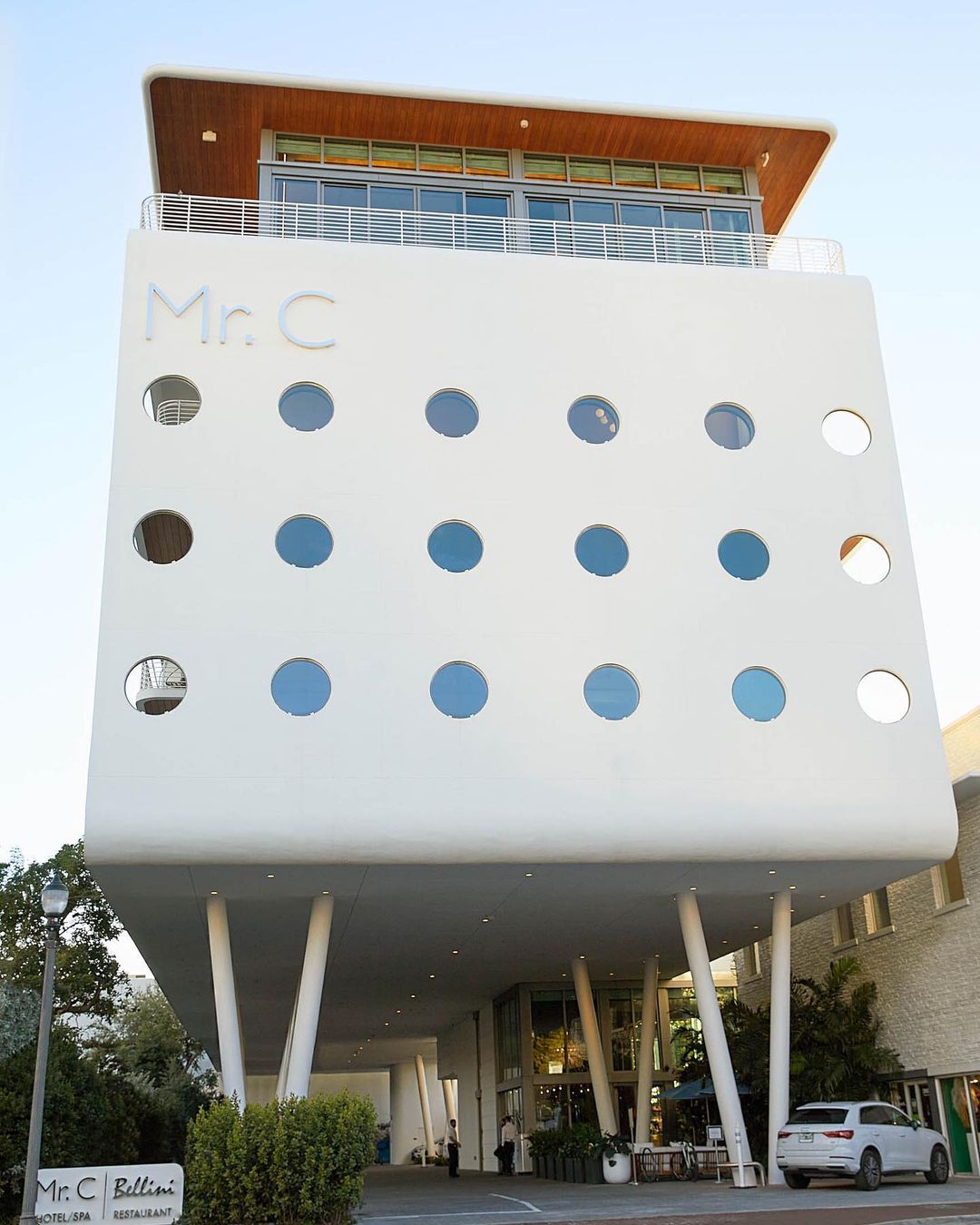 Upon first sight, the hotel appears as a vintage Italian cruise ship with a white concrete façade, large round windows akin to portholes as well as glittering chrome and wire railings.   Beyond the influence of a mid-century luxury liner, the unique design takes its inspiration from an area in Biscayne Bay known as Stiltsville where homes from 100 years ago were built on stilts over the water. As you enter, the main part of the hotel is elevated almost on stilts creating a breezeway and portico giving the hotel an openness and airy feeling. An outdoor lounge is there as well where guests gather for coffee and light meals.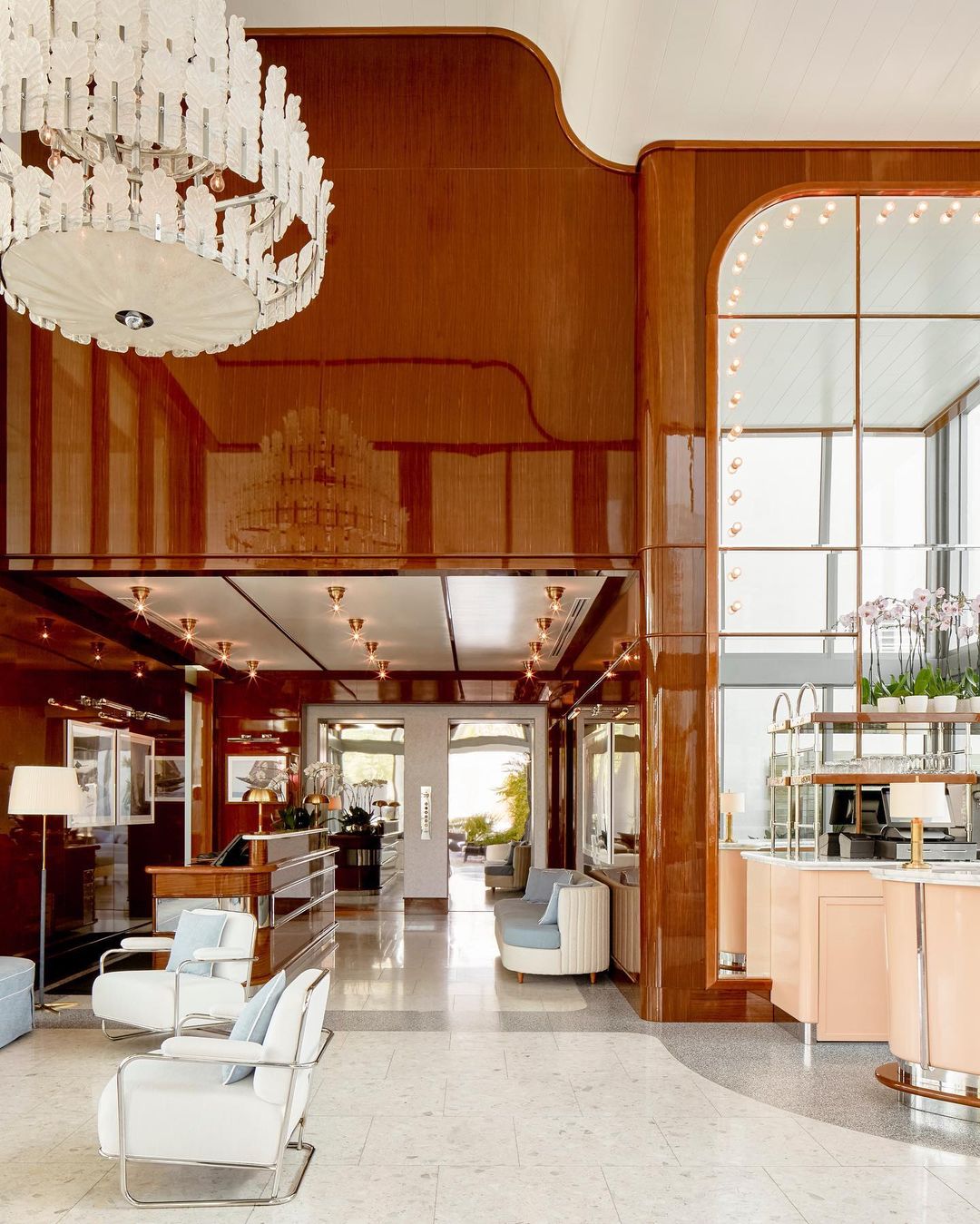 Once inside you'll immediately take in the hotel's Italian style and sophistication with a striking Murano chandelier that casts its light over the terrazzo floors in the lobby. The nautical-inspired design is evident throughout with slick lacquered wood-paneled walls and artistic photos of ships sailing along the Amalfi coast. There's also a lobby bar with a nattily dressed bartender in his coral pink jacket with a bowtie at the ready with a long list of signature cocktails. 
Just beyond is Il Giardino Crêperie, a tropical garden lounge, sat in the outdoor courtyard full of leafy tropical plants, string lights, rattan furniture, and canvas sails overhead to provide shade from the Miami sun. The retro-style lounge is the place for their social apertivo happy hour for hotel guests and Coconut Grove residents alike.   
The hotel's most stunning feature is found with an elevator ride to the top floor and down a corridor where the view begins to reveal itself. Their guest will take in the unobstructed views of the aptly named Sailboat Bay with a marina and boats dotting the horizon. Although you are several city blocks away from the waterfront, from this perspective it feels as if you can reach out and touch it.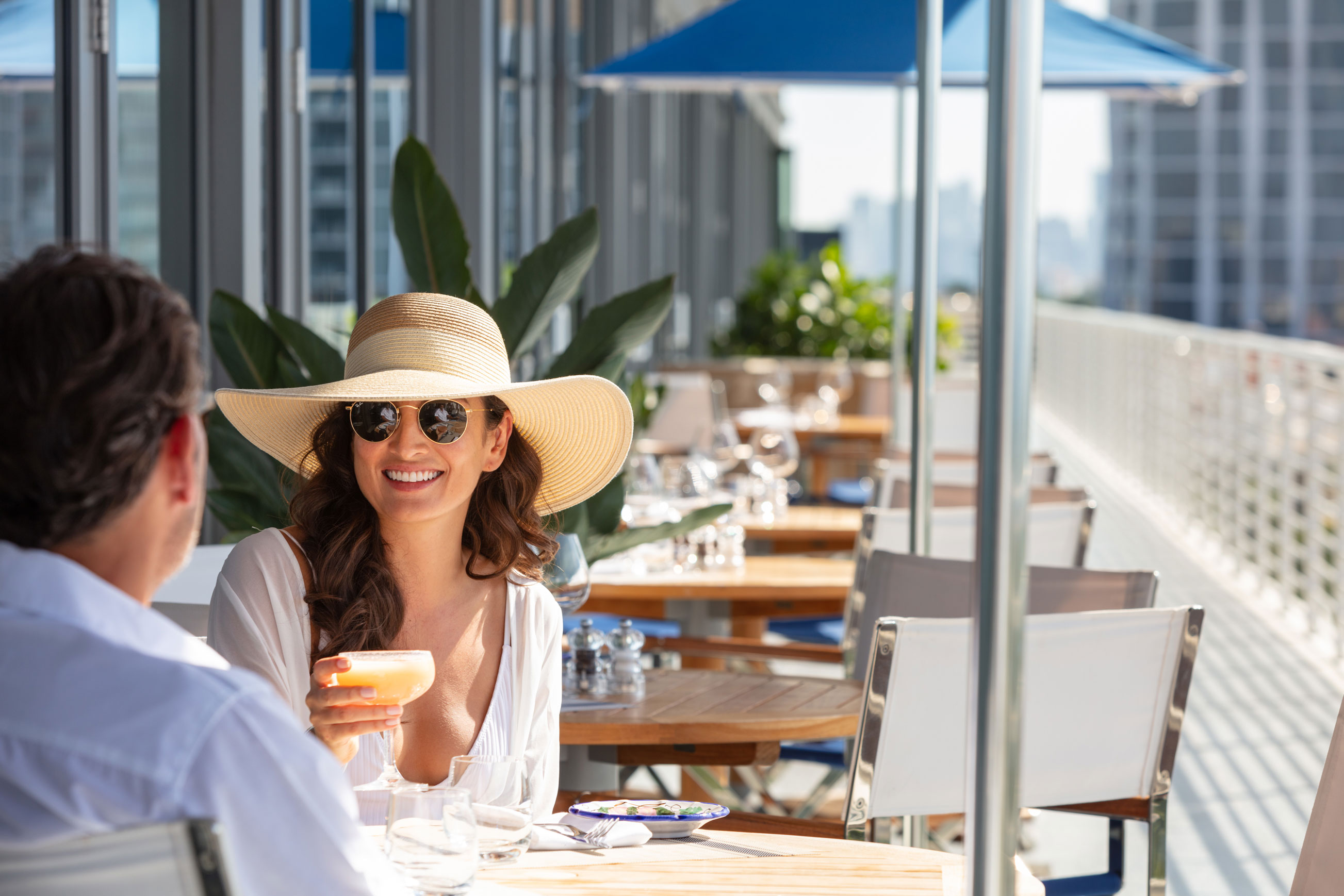 The design of the hotel has been created to take full advantage of these delicious panoramic views. This is where you'll find their highly regarded restaurant, Bellini where guests dine on fine Italian cuisine on the breezy balcony,  strewn with patio tables under striped blue and white canvas umbrellas.  Just beyond is the pool with cabanas and lounge chairs that overlooks the bay. It is at this point you'll come to realize that the similarities with Capri are undeniable.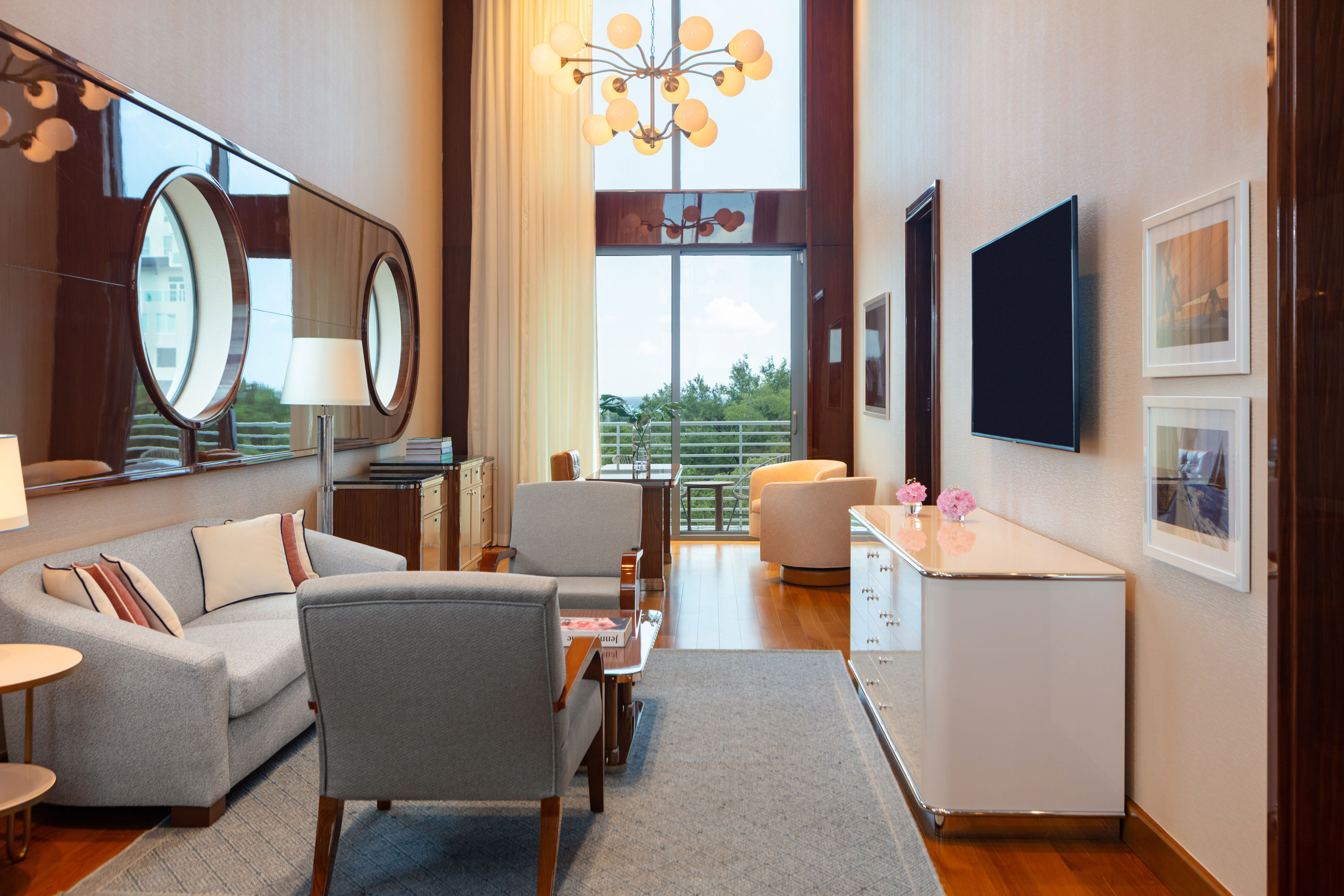 The Miami boutique hotel offers 100 chic and sophisticated rooms and suites spread over four floors. The rooms exude the ambiance of a first-class cruise ship cabin with lacquered walnut wood surfaces, turquoise and blue leather headboard, naval ship lights, and photos of sailing ships and regattas from the Italian coast.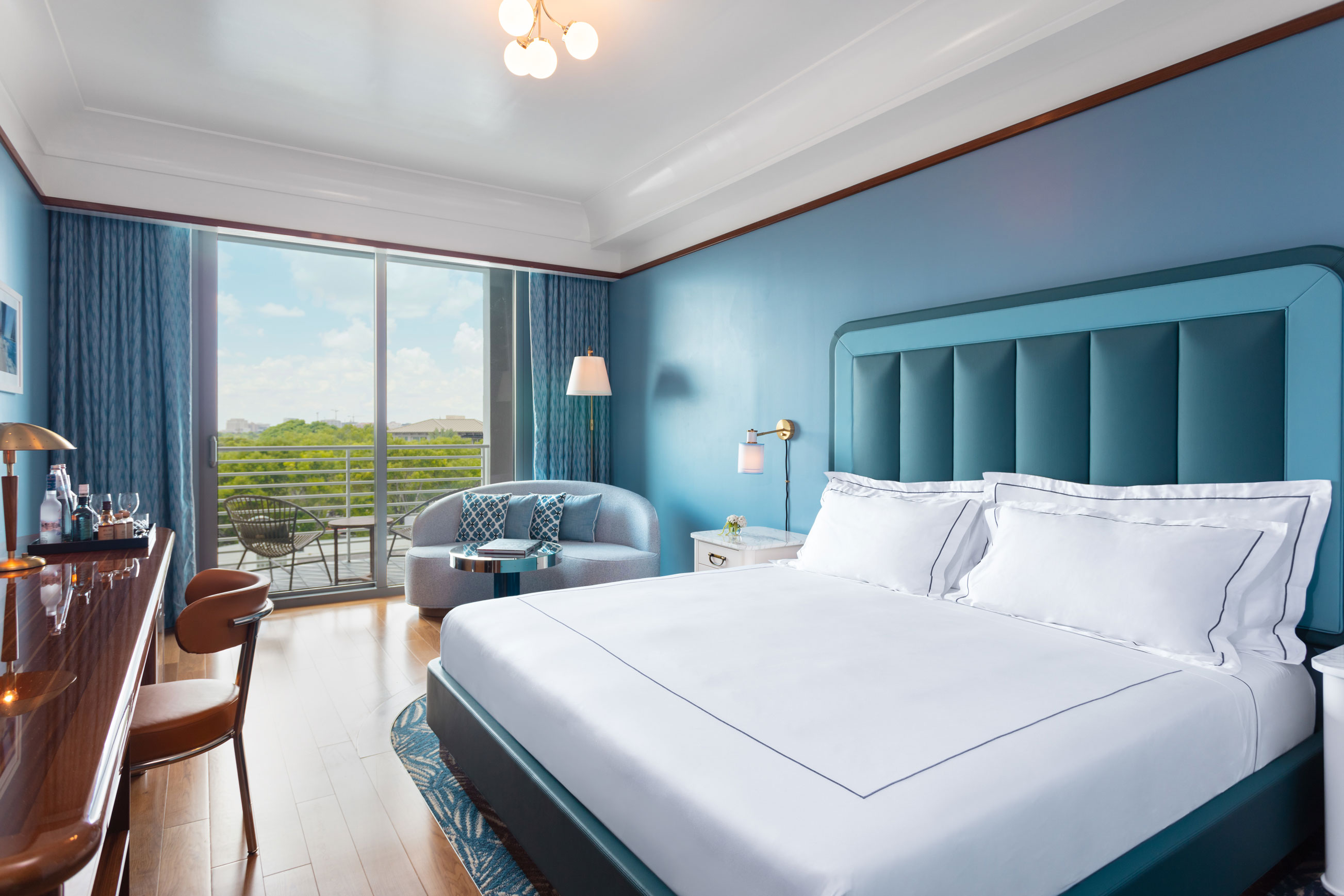 Each of the rooms features comfortable furnishings, well-equipped bathrooms with rainfall showers, and a private terrace with lounge chairs and views of Biscayne Bay.  The suites are indulgent and include a separate living space with a wet bar, dining table, and spacious living spaces.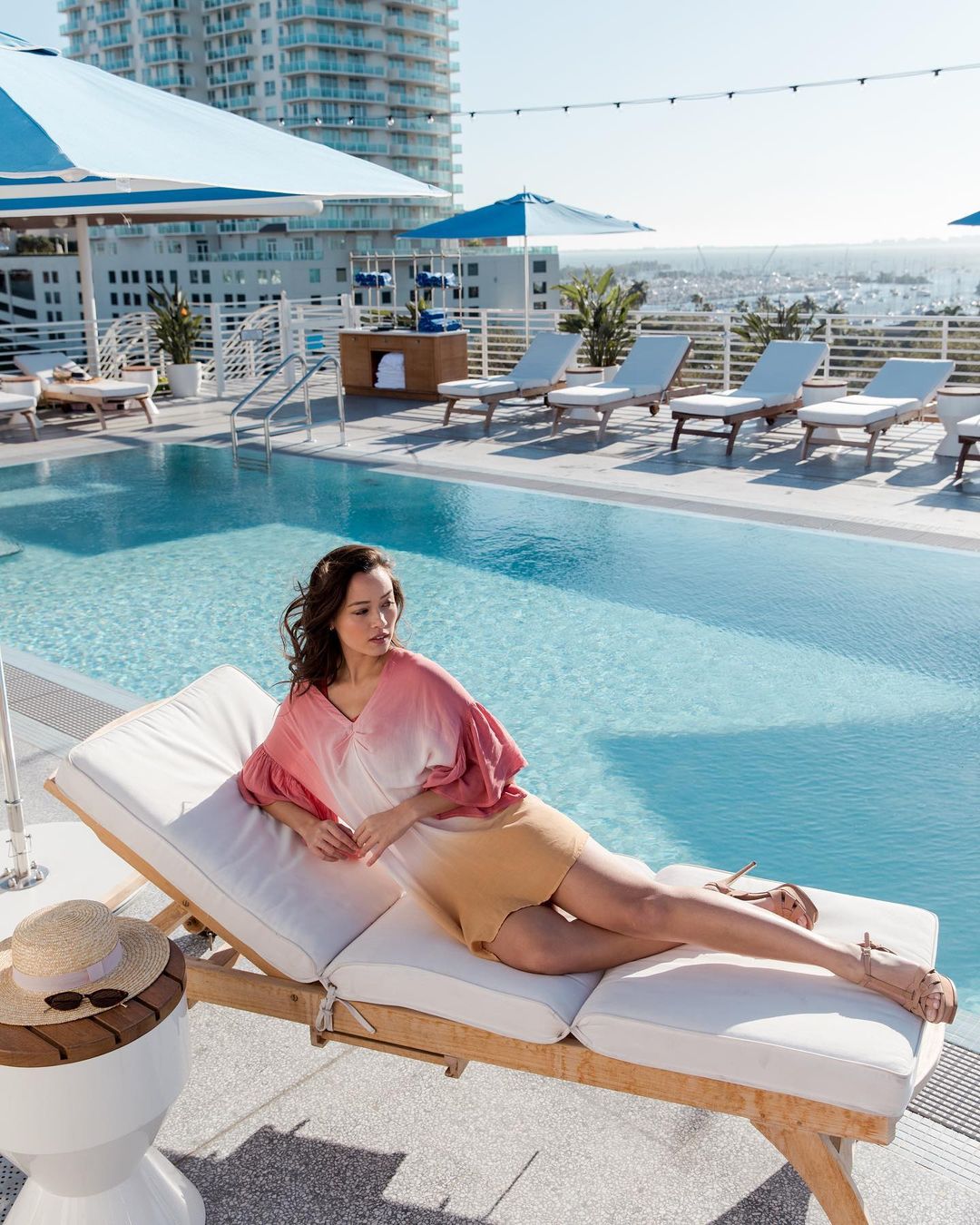 One of the hotel's other standout features is the uber-stylish pool area. Surrounding the pool are chaise lounges with canvas umbrellas facing the panoramic views of the bay. The pool bar sits further back with a friendly barman there to whip up a refreshing cocktail.  There is also a clutch of private cabanas as well to gather with friends or make the day out of lounging about poolside with lunch provided by Bellini. Guests may also decide that they wish to head to the beach.  Miami Beach is about a 30-minute uber ride away where Mr. C's guests have reserved beach access with chaise chairs, umbrellas, and towels.
Miami's Hot Table, Bellini at Mr. C Miami Coconut Grove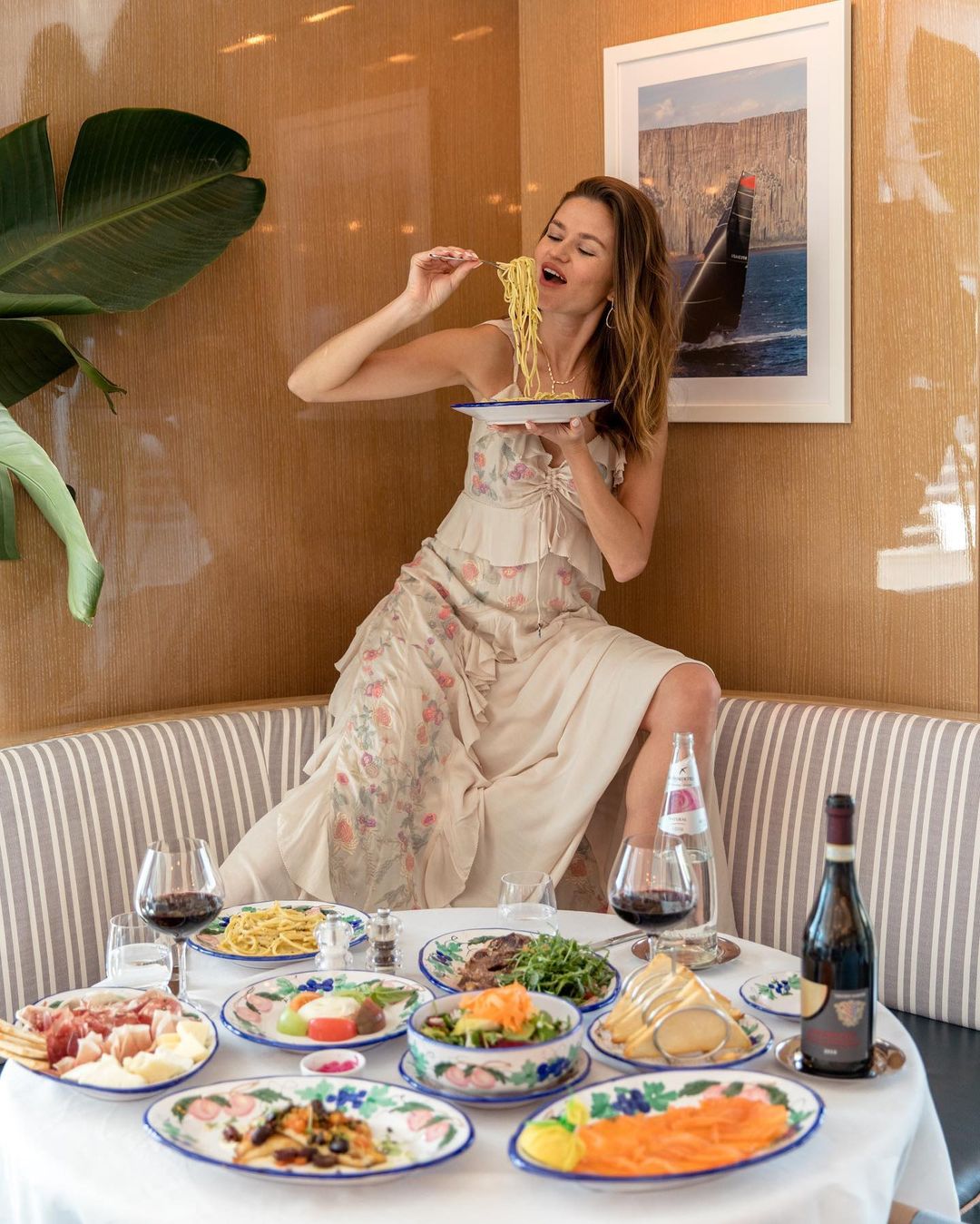 Coming from the pedigree of Cipriani, the dining experience at Mr. C had better be good.  Thankfully the cuisine at Bellini rose to the occasion. The rooftop restaurant is spread over three elegantly designed areas including the balcony, a covered patio with floral patterned chairs and couch seating, and indoors with banquet seating, all of which offer views over the bay. Guest will first want to have a pre-dinner drink while sitting at the bar with sprucely dressed barmen in their signature peach-colored coats and black bowties.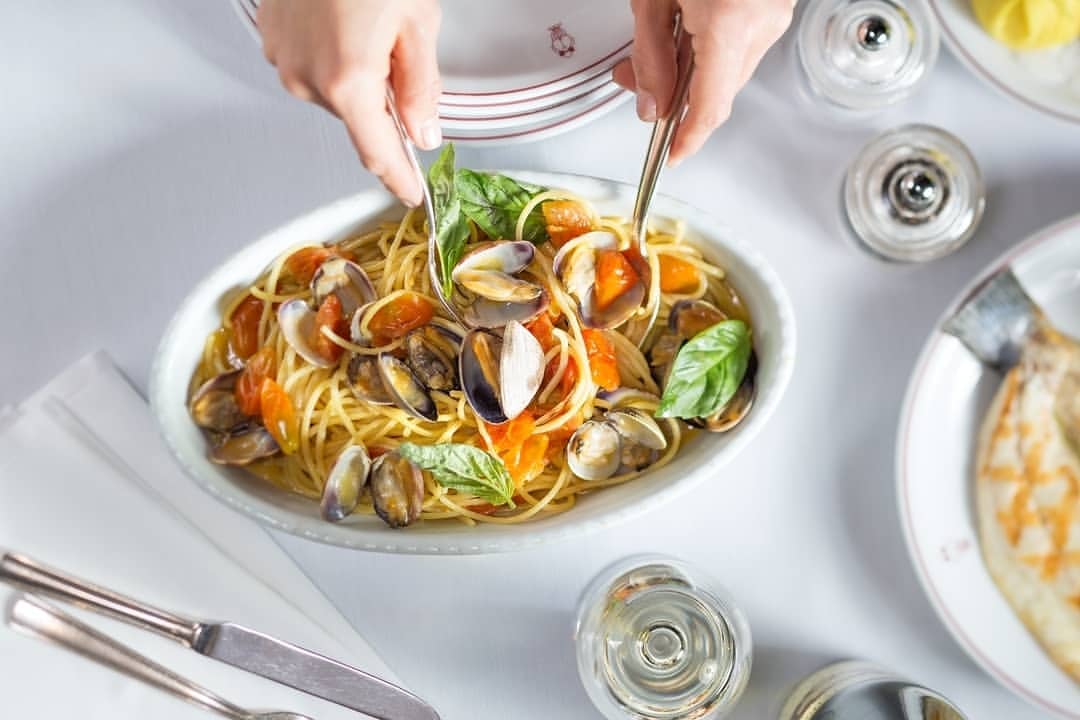 The restaurant is always a buzz with Miami's fashionable and well-heeled guests.  In a town where the dining scene is competitive, Bellini has carved a niche and is a hot table any night of the week. You'll see romantic couples on dates, friends out for a meal, and power brokers taking their clients out for a celebratory meal after closing a deal. 
The menu is Italian and Mediterranean with a focus on seafood although there is a good selection of meats and intercontinental dishes as well. A must-try dish is their Baked Truffle Polenta with stracchino and mushrooms as well as their Fritto Misto with shrimp, langoustine, cuttlefish, and branzino lightly fried to perfection. Other must-try dishes are the Tagliolini with red shrimp, zucchini, and a cherry tomato or the grilled lamb chops with carrot purée. 
There are literally hundreds if not thousands of hotels to stay in Miami. Only one of them offers this level of  Italian charm, relaxed sophistication, and European sensibility while capturing the essence of Italy's iconic coastal style. That along with, the luxury liner-inspired design, the exquisite cuisine, and the gorgeous Mediterranean coast vibe make Mr. C a stay that is assured to delight the most well-heeled traveler.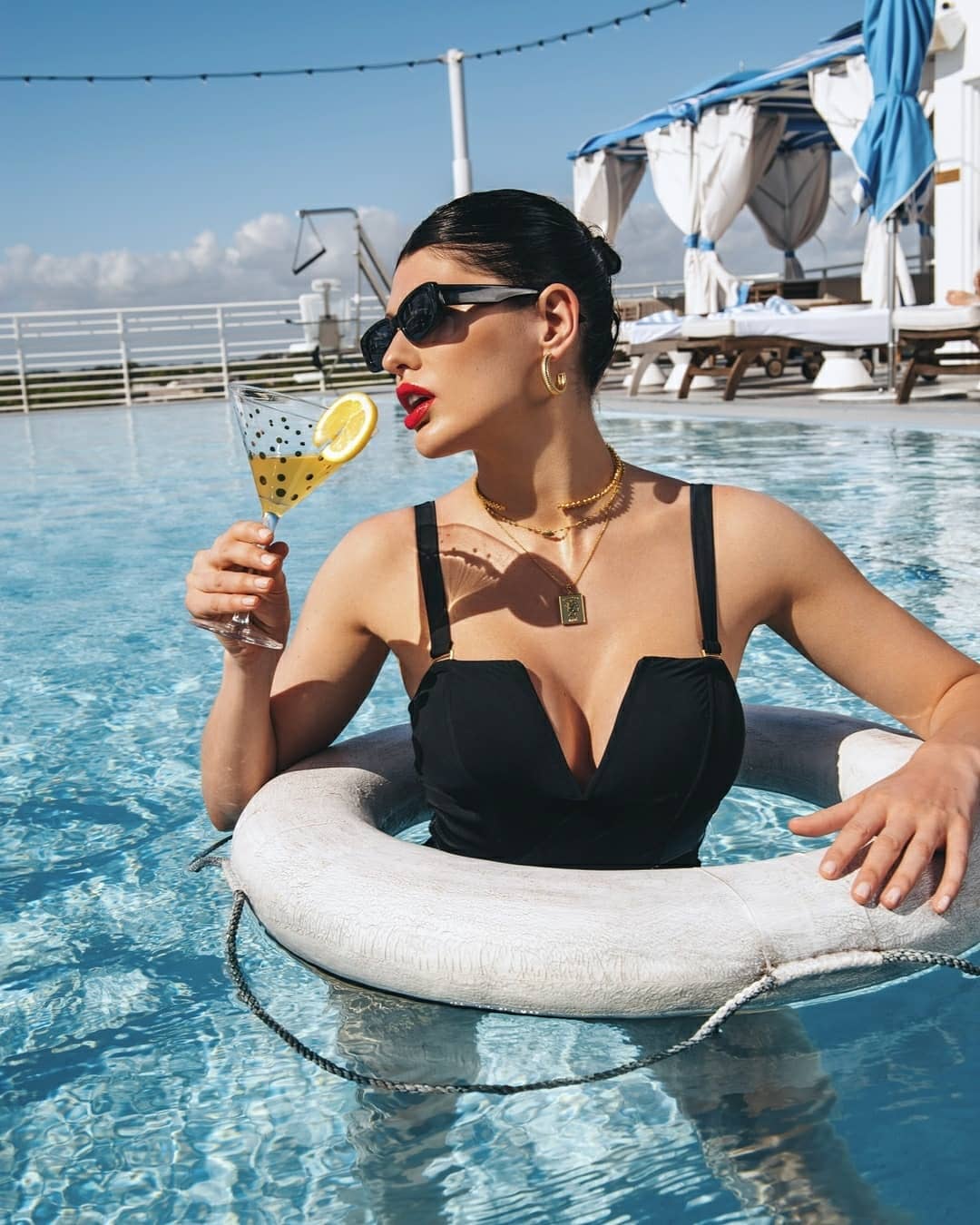 The saying goes that while fashion fades, style remains. Mr. C Miami Coconut Grove has clearly made a statement on the Miami hospitality scene as to how to do things with a sense of flair and style that only the Cipriani family could achieve.