The San Diego community has seen an uptick of new restaurants over the past few years, but which ones are the standouts? As a native San Diegan, I'm giving you my breakdown of my absolute favorite restaurants in San Diego that I think are worthy of a last meal on earth – from Michelin-starred restaurants to hole-in-the-wall torta joints, there are a multitude of delicious options at varying price ranges.
To-Die-For Fine Dining ($$$-$$$$)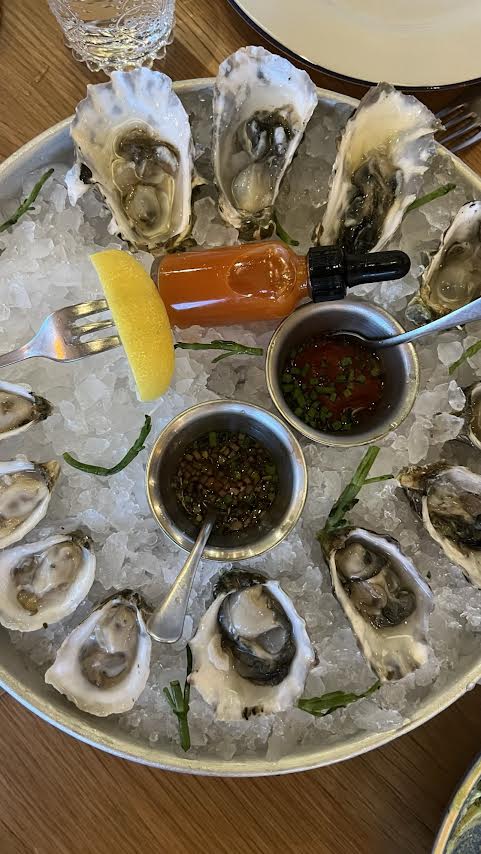 Now, I don't frequently go out to eat at fancy restaurants, but it is a special treat when I get to experience fine dining with an ocean view — and luckily San Diego has that as an option!
This gorgeous, ocean-front restaurant won my heart over a year ago when my boyfriend and I celebrated an anniversary here. We opted for some delicious cocktails, followed by appetizers like salmon cones and tuna carpaccio. We tried pretty much everything including the scallops, swordfish, and of course, the Maine lobster. Pro Tip: Make your reservation during high tide to experience an incredible display of waves crashing against the windows of the restaurant while you dine.
Must Get: Salmon Cones, Tuna Carpaccio, Maine Lobster
Encinitas is popular for many reasons – its beautiful beaches, great surfing and most importantly (in my opinion), it's become a hot spot for some of the best seafood dishes in the county. Herb & Sea is owned by Chef Brian Malarkey, who owns other restaurants in San Diego county including: Herb & Wood and Animae.
Must Get: Roasted Oysters & Bone Marrow, Wild Coast Fresh Catch, Butterscotch Budino
Magical Mid-Ranged Spots ($$-$$$)
These next two are some of my go-to spots for a great meal with a quaint atmosphere. Their prices are in the mid-range, making them affordable options that will still delight on a visit to San Diego. Both of these restaurants happen to be in the Mission Hills area.
Cardellino is a restaurant I think about pretty much every day. Their menu changes with the seasons, but one thing stays consistent – the amazing quality. San Diego isn't always known for their pasta offerings, but the pasta at Cardellino is some of the best in the city, maybe even the state. PSA – do NOT skip out on the dessert.
Must Get: Cheesy Garlic Bread, Fusilli Piccanti alla Vodka, Zeppole
Wolf in the Woods ($$-$$$)
This is an establishment in the Mission Hills neighborhood, just north of popular attractions like The San Diego Zoo and Balboa Park. Tucked away in the hills above the main drag, Wolf in the Woods provides an intimate and classy dining experience. The service is impeccable, and this tapas-style restaurant is perfect for date night or sharing small plates with friends. They even have charcuterie boxes to go!
Must Get: Sweet Corn & Piñon Soup, French Clam Pot for Two, Yellow Aguachile
Hole-in-the-Wall Hidden Treasures ($-$$)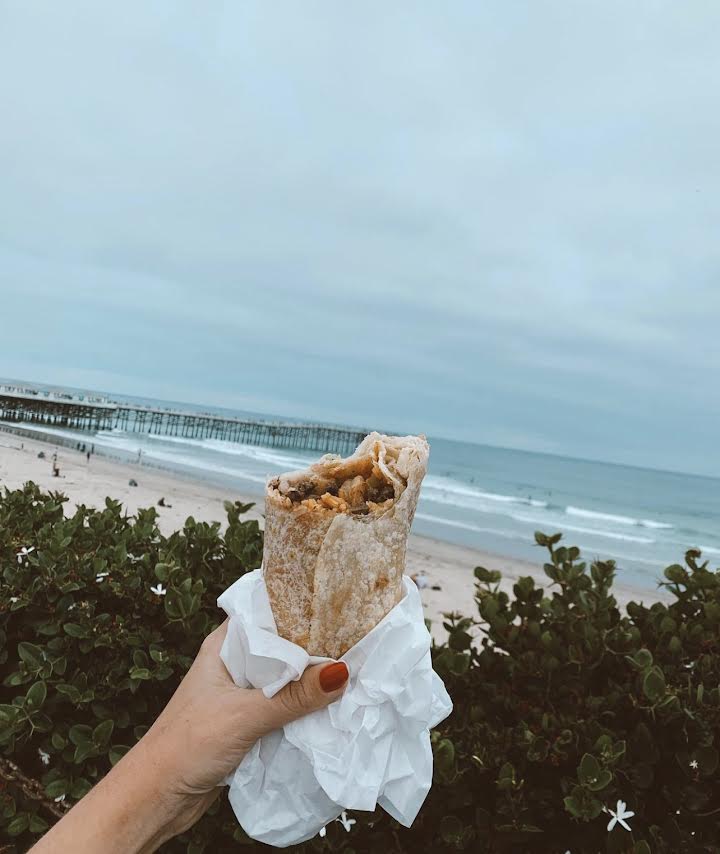 Who says a good meal has to be expensive? These are my two, go-to hole-in-the-wall restaurants that showcase amazing burritos and tortas.
This spot holds the key to my heart – and has some of the best tortas I've ever had. This small establishment located just 20 minutes south of downtown San Diego used to be a food truck right outside an abandoned Toys 'R Us. When COVID-19 hit, they shuttered for a few years. Just when I had given up hope that they'd never reopen, they texted me and told me they were back in business. This place might not look like much, but their Tortas Ahogadas a.k.a, "drowned sandwiches," are absolutely incredible.
Must Get: Torta Ahogada
This small spot in Point Loma offers some of the best carne asada burrito in San Diego, hands down. Their meat is fresh, their staff is incredibly kind, and when they have them in stock, their lamb tacos are some of the greatest tacos I've ever tasted in San Diego.
Must Get: Carne Asada Burrito, Lamb Tacos
Funded in part with City of San Diego Tourism Marketing District Assessment Funds.
Related