Jill Weinlein
Couples looking for an ideal waterfront wedding destination will discover The Westin Resort & Spa, Puerto Vallarta offers everything they desire. Only a 10-minute drive from Puerto Vallarta International Airport, guests will arrive quickly to enjoy every minute of the pre-wedding festivities.
There are a variety of full-service wedding packages to make the planning process easy. Couples can work with an onsite wedding specialist to plan their decor, day-of-event timeline, group activities, rehearsal dinners, and morning after brunch. The wedding coordinators work with a team of local vendors and can facilitate communication to ensure a seamless experience from beginning to end.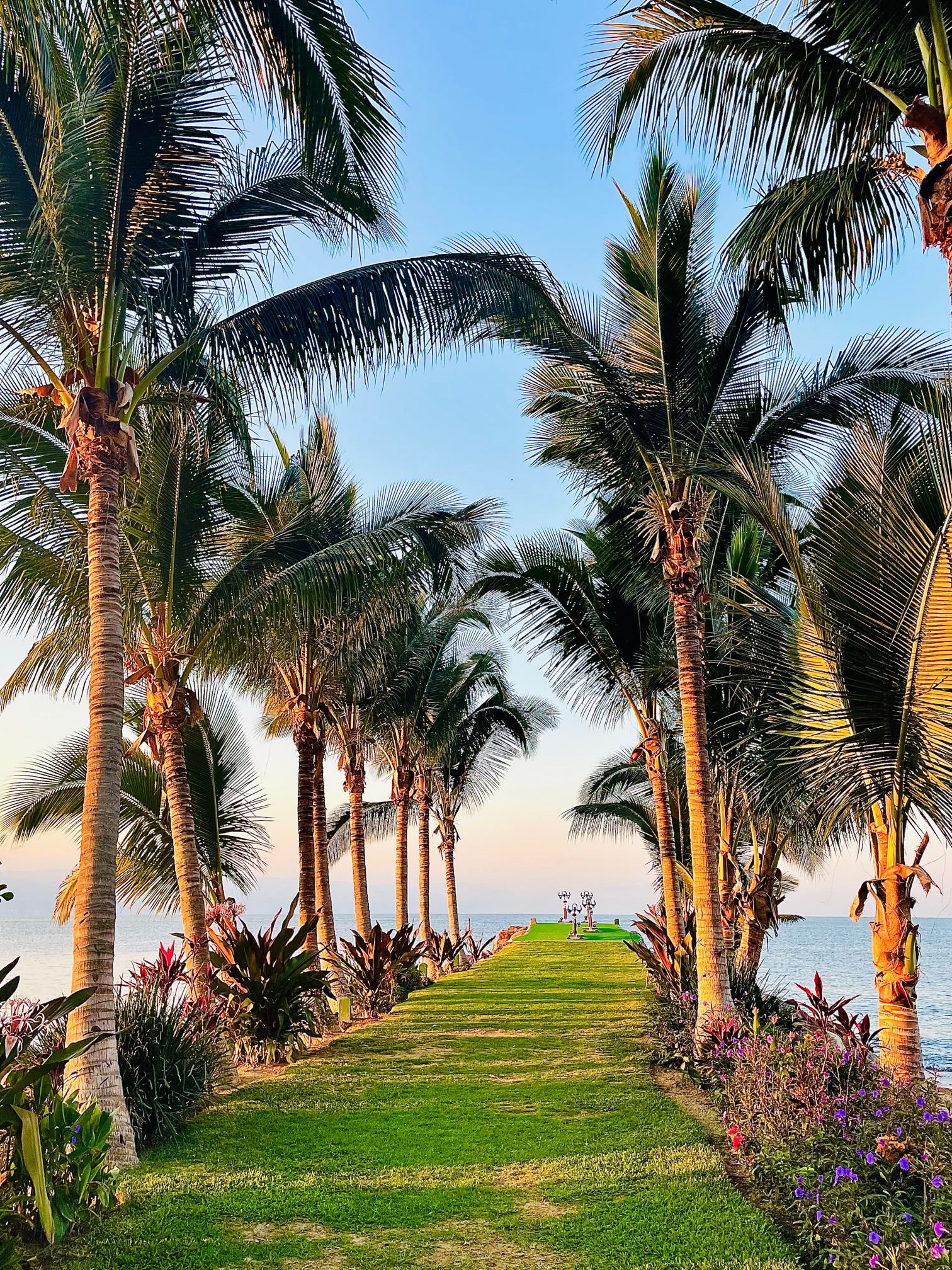 Jill Weinlein
The resort was built on a former palm tree plantation offering 600 tropical palm trees. Indoor and outdoor venues include Westin's internationally renowned level of customer service and attention to detail. With nearly 23,000 square feet of event space, The Westin Resort & Spa, Puerto Vallarta includes 17 dynamic meeting and event facilities. Each space is wired and wireless with state-of-the-art AV equipment for a multi-sensory presentation.
For larger weddings, The Westin Resort & Spa, Puerto Vallarta has a spacious ballroom that can seat up to 400 guests for a wedding reception. The elegant decor adds to the festive location for an indoor venue with music and a dance floor, plus a banquet or cocktail-style reception.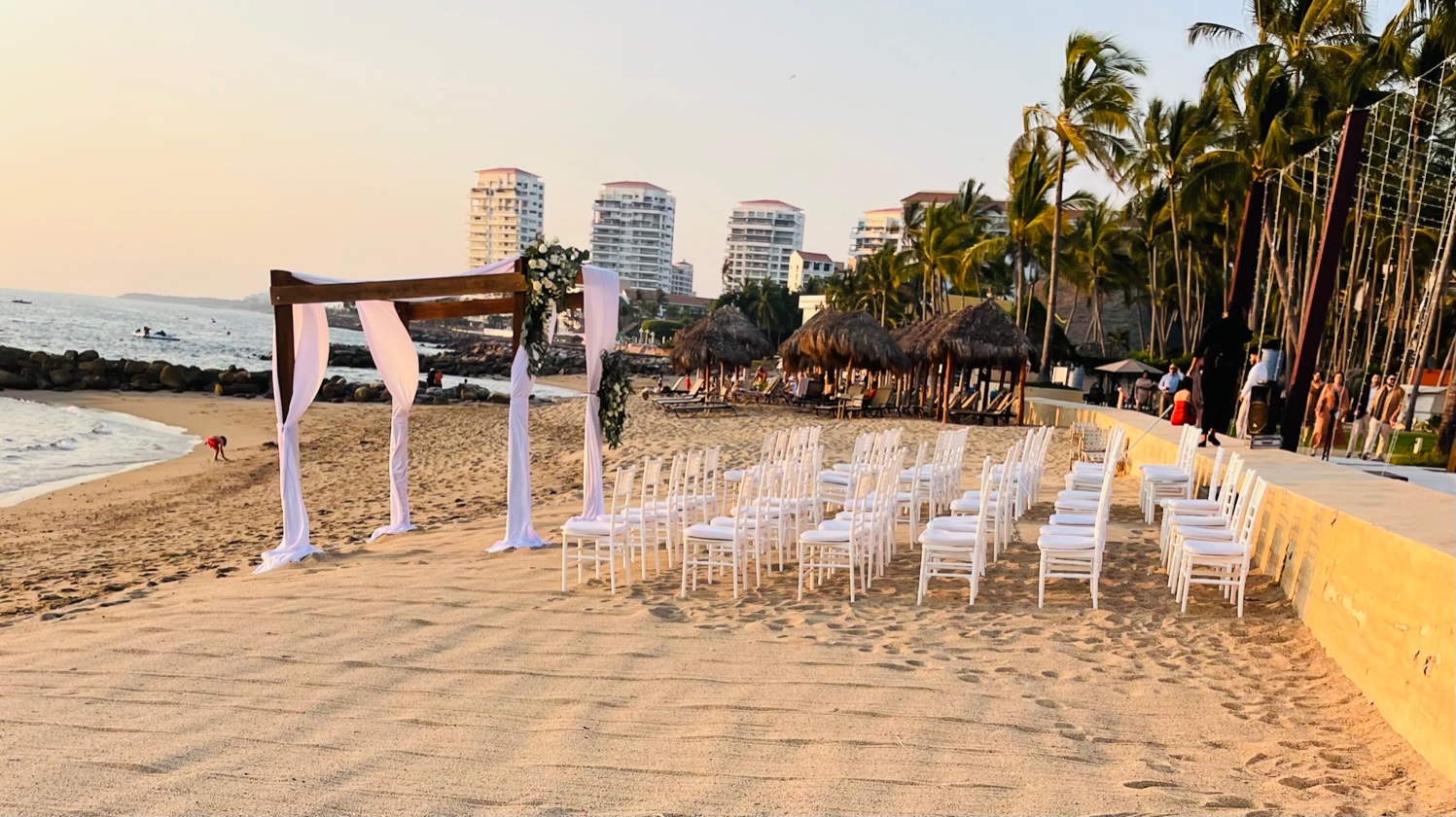 Jill Weinlein
The Perfect Wedding Location
Since The Westin Resort & Spa, Puerto Vallarta is located where the mountains meet the beach, the modern 14-story hacienda architectural design is set among a lush tropical garden leading out to a private beach cove overlooking the Pacific Ocean. Wedding ceremonies can be set up on a grassy knoll or right on the sand with a canopy for shade and comfort.
Jill Weinlein
Accommodations
There are plenty of guest room options for everyone to stay and enjoy access to the dining venues, spa, gym, swimming pools, tennis courts, and golf courses throughout their stay.
Wedding parties receive special rates for room blocks. The spacious guest rooms feature Westin Heavenly beds and rejuvenating Heavenly baths with a walk-in shower and bathtub.
All retreat-like rooms have ocean-facing private balconies overlooking the picturesque resort.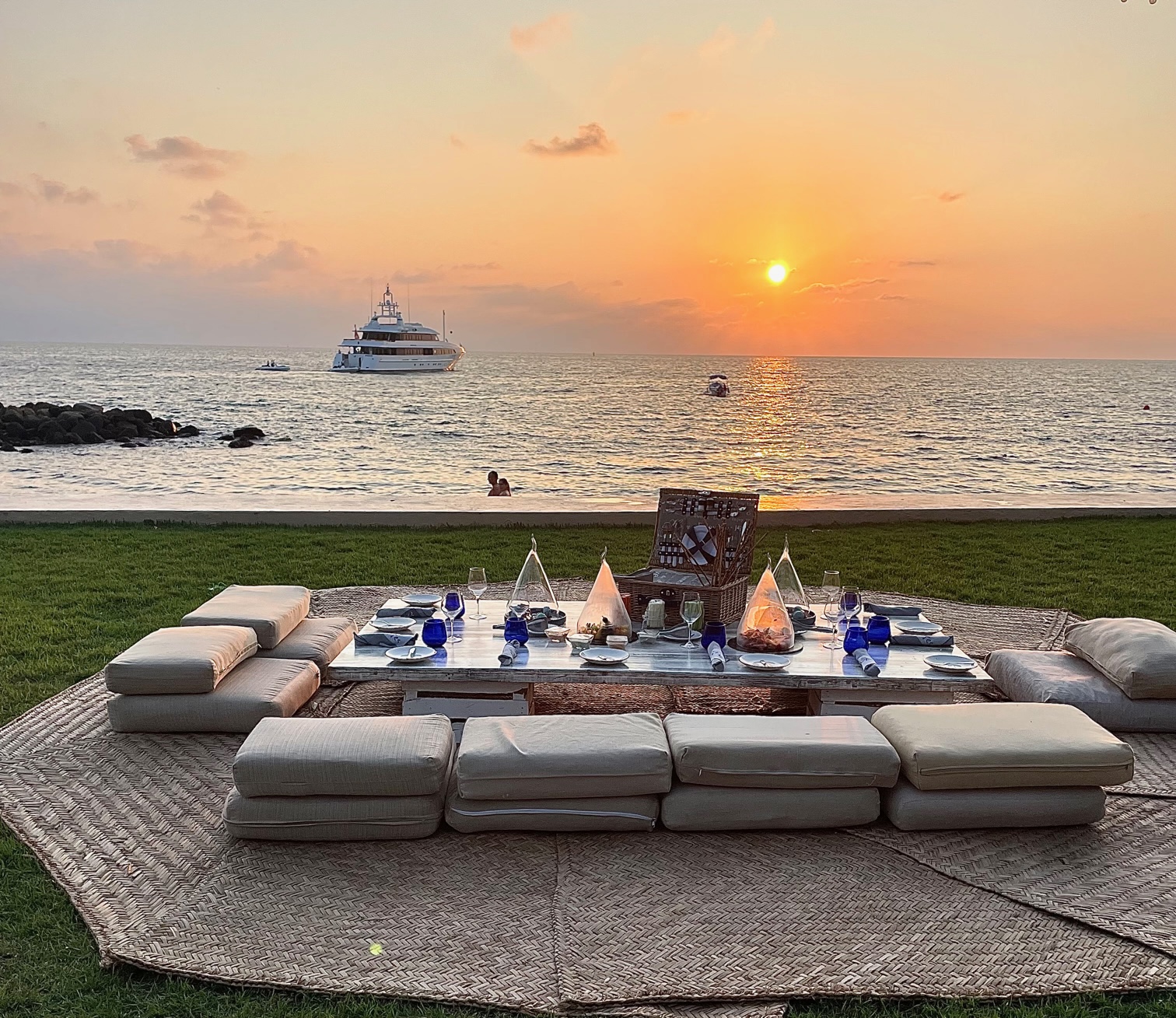 Jill Weinlein
Unique Culinary Opportunities
The Westin Resort & Spa, Puerto Vallarta offers custom catering options in a variety of locations. A popular dining option is a Sunset Picnic overlooking Bandera Bay. The staff set up tables and cushions for guests to enjoy beer, wine and margaritas with a menu of picnic fare. Trays of vegetables with dips, fresh fruit, meats and cheese, plus wrapped sandwiches are popular.
This area can also be set up on the grassy knoll for a morning before the wedding or after the wedding brunch with premium brunch and bar options. Westin's 'Eat Well' menu at El Palmar Restaurant offers healthy breakfast and brunch fare. The morning buffet offers fresh green and tropical juice options, plus a fresh made to order taco kitchen out on the patio.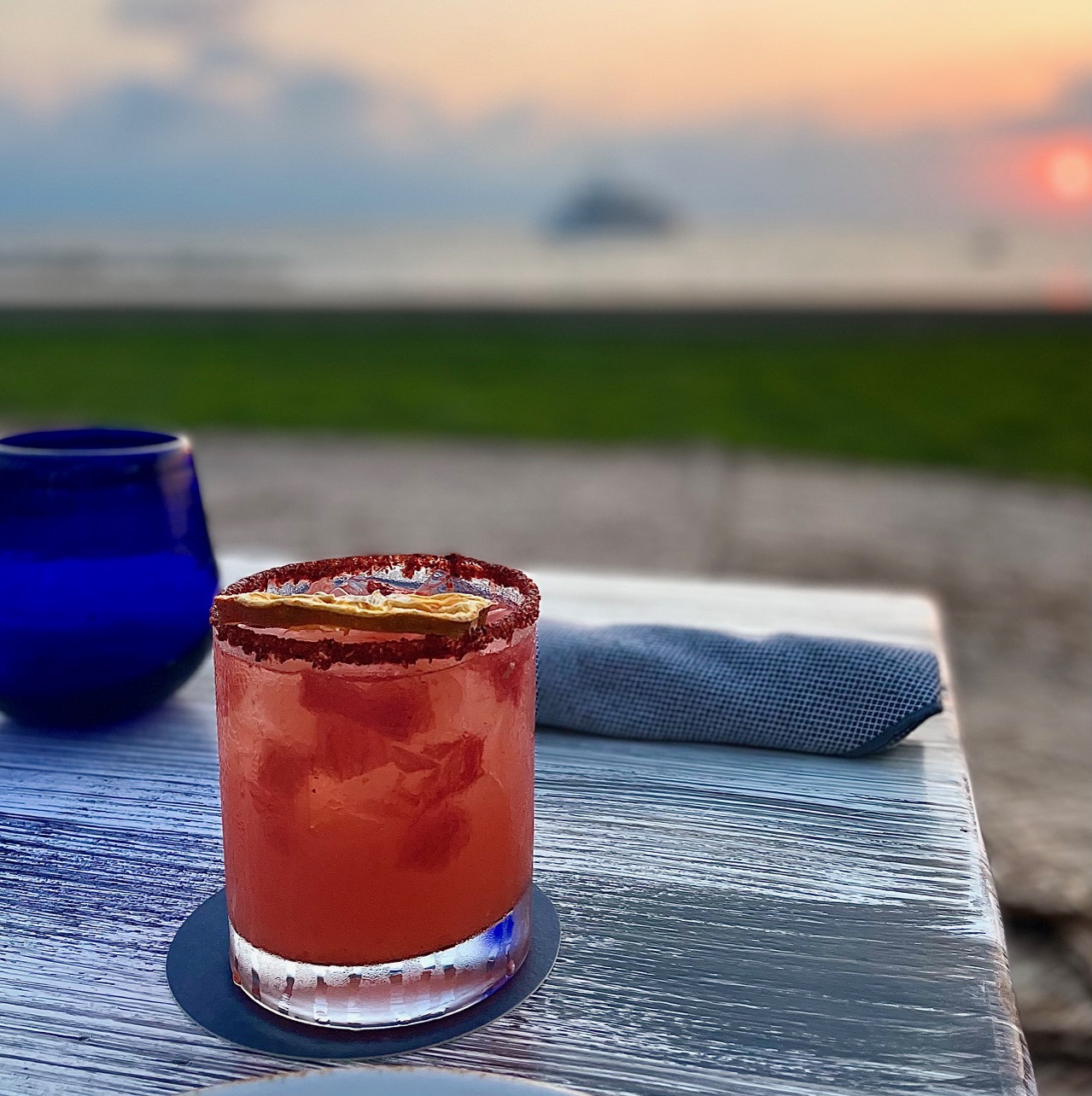 Jill Weinlein
Creative Cocktails
Beachfront pergolas and a bar, plus two sparkling pools invite relaxation before and after the wedding. The resort's new, healthy Cebichería Arrecifes by the beach is a round outdoor bar offering a curated selection of ceviche tostadas and snacks to enjoy with beers, cocktails and mocktails. Vegan and vegetarian options are also available.
Jill Weinlein
Spa Time
Before the big day, the bridal party can gather at the full service spa for a variety of services that include facials and massages. Besides a large heated indoor soaking pool, there is also a sauna and steam room.
One of the outdoor blue mosaic tile pools has a swim-up bar with stools to sit in the warm pool and enjoy a beverage.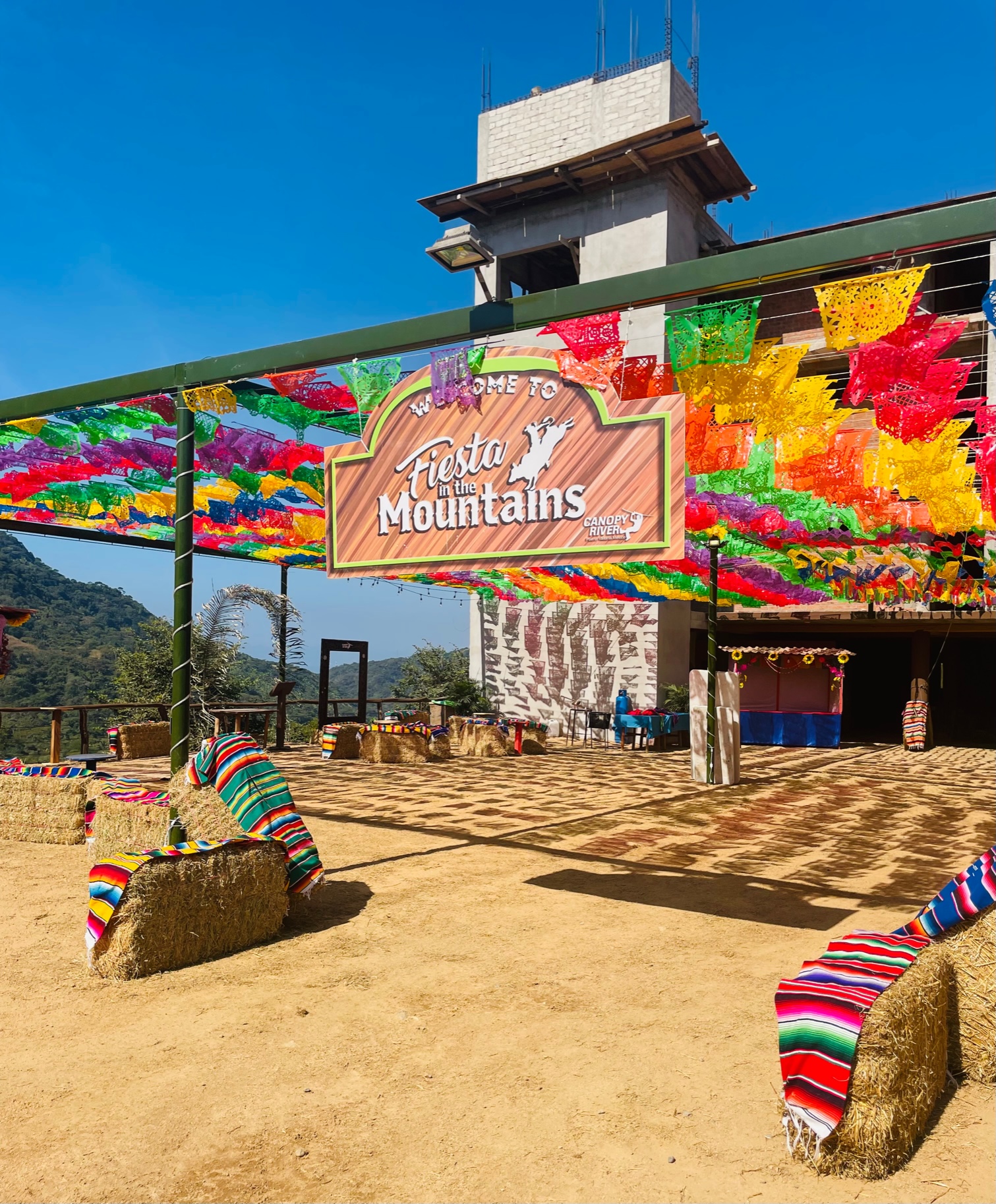 Activity: Canopy River Zipline and Dinner
An adrenaline-filled activity that will bond guests during the destination wedding is at Canopy River where groups can soar through a canopy of trees from one mountain to another mountain above the river in an 11 ziplines circuit. Hike up along natural walking paths to each station before diving into the river at the last line. Participants ride back to the mountain retreat on a mule for tequila tastings before lunch or dinner. This area also is home to Jorullo Bridge, the longest suspension bridge in the world.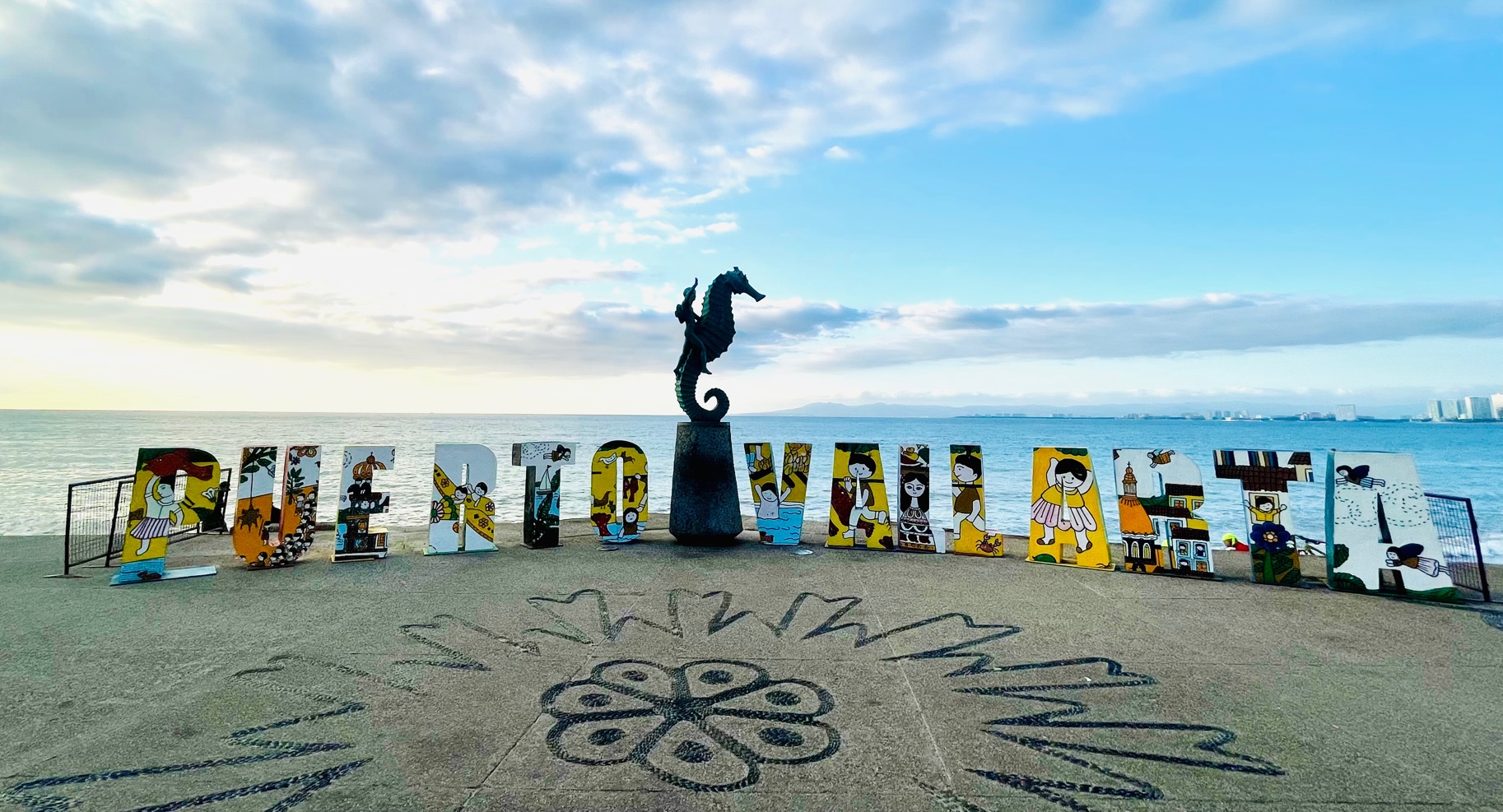 Jill Weinlein
Organized Day Activity: Malecon Walk
One of the most picturesque Puerto Vallarta strolls is along the oceanfront Malecon Boardwalk to admire the unique art and take in the exciting views. The blend of architectural styles, historic churches and art galleries dotting the charming cobblestone streets is a day activity everyone will fondly remember.
Jill Weinlein
Activity: Walking Food Tour
Meet some of the charming people who prepare the best tacos, quesadillas, churros and frozen treats in Puerto Vallarta's robust culinary scene. Vallarta Eats is a leading walking food tour where groups are led by a local expert to 8 different street food stands, cafes, shops and restaurants. Stroll Old Town together to taste the authentic flavors and spices of Mexican cuisine.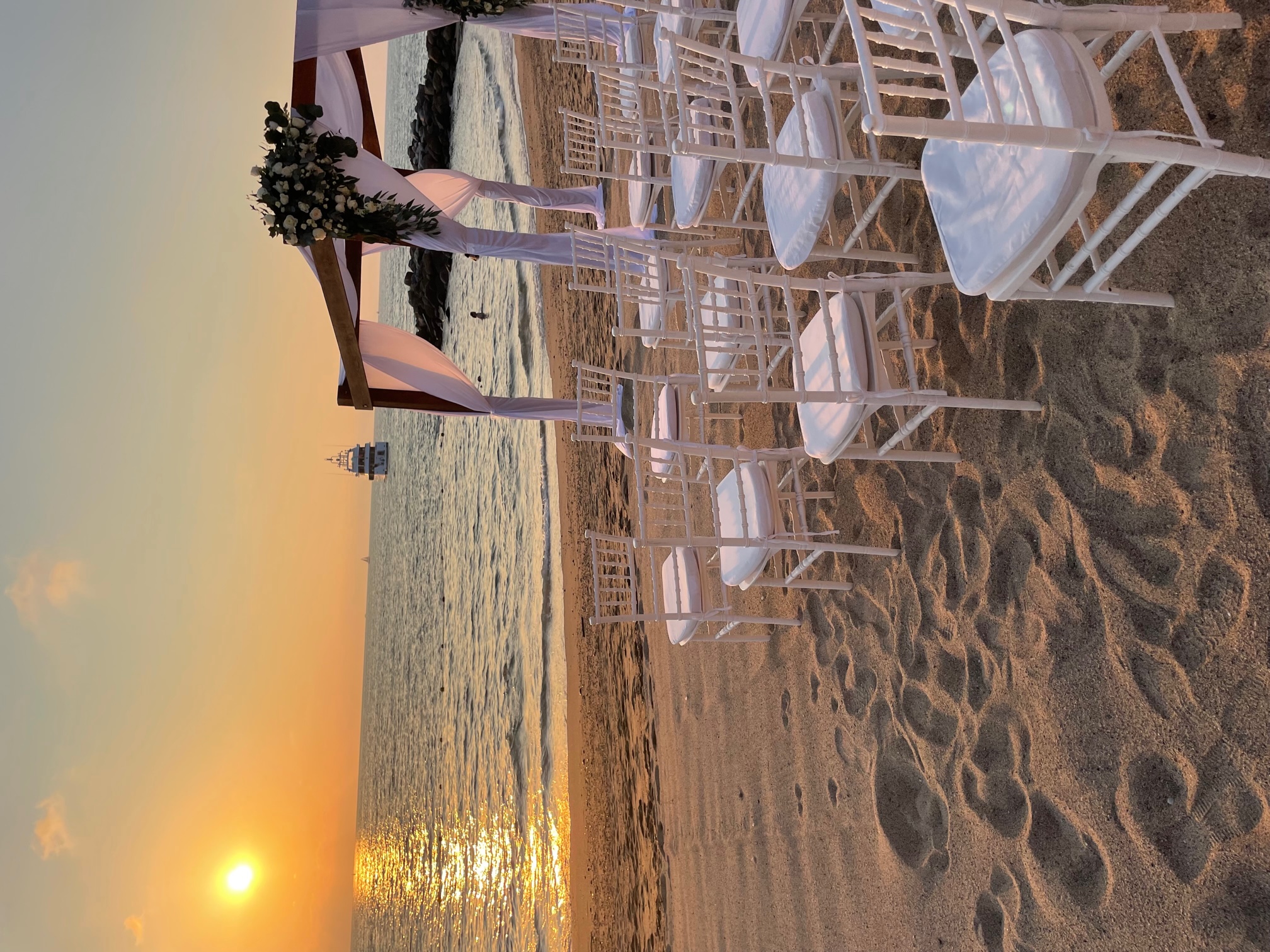 The Westin Resort & Spa, Puerto Vallarta offers one of the loveliest stress-free, fun and exciting locations in Mexico to say 'I Do'.