Big Bear is a great city to explore and a place I love to spend a weekend away during the year. While the city is full of hikes, restaurants, and shops, I always find myself coming back to Boulder Bay Park for a fun area for my kids to run around and a stunning place to catch a sunset in the city. While it is tiny and only has a small parking lot, it never seems to busy, and if you are looking for a great place for sunset photography in the city, this is somewhere you should visit. Here is all the information.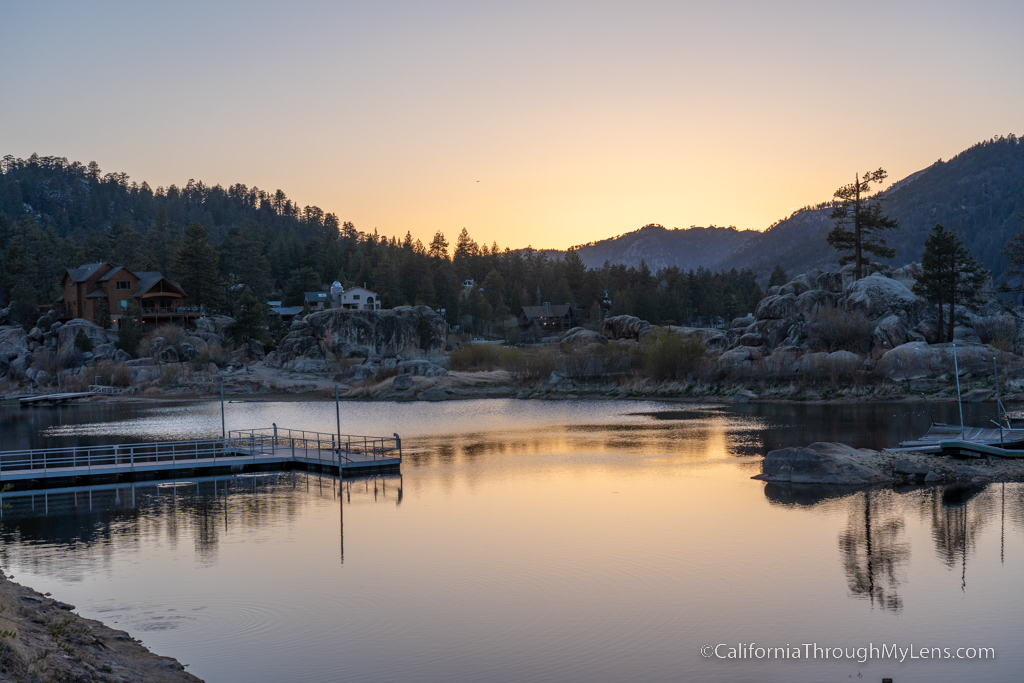 Details
Free
20 or so parking spots
Can get busy on the weekends.
Not a direct sunset shot but often gets a great glow
Getting There
Boulder Bay Park is located right off Big Bear Blvd in the western part of the city. If you come up from Los Angeles, you will likely drive right by it as you make your way into downtown Big Bear. Once you pull in, there are 20 or so parking spots that are free to use.
The Park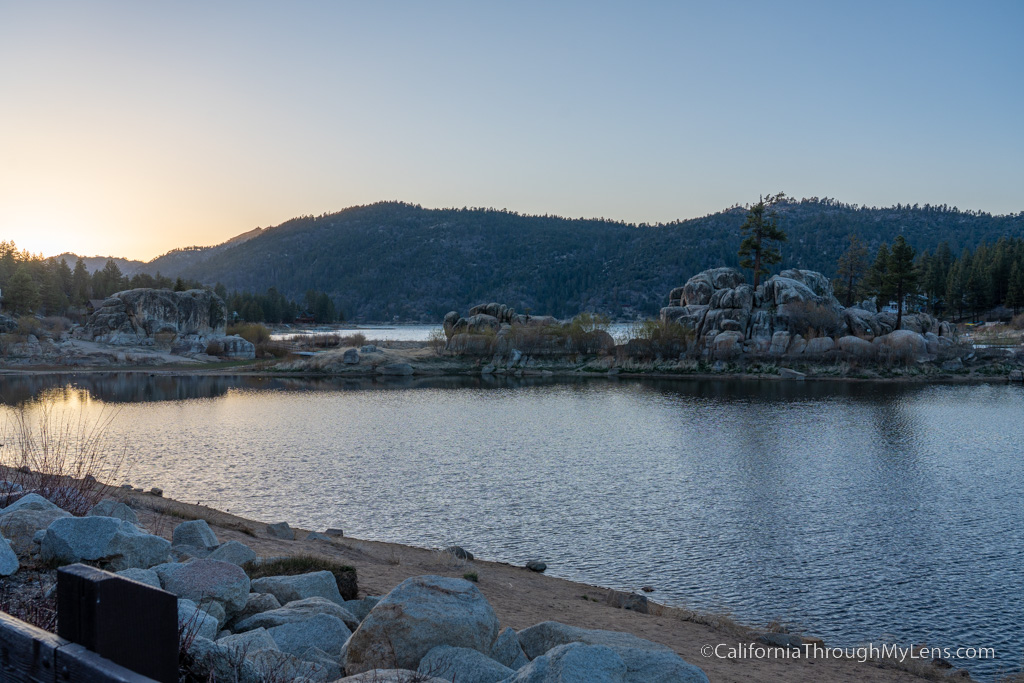 The park has a small walking trail that takes you around the grass area. There is also a set of picnic benches under an awning on the park's west side.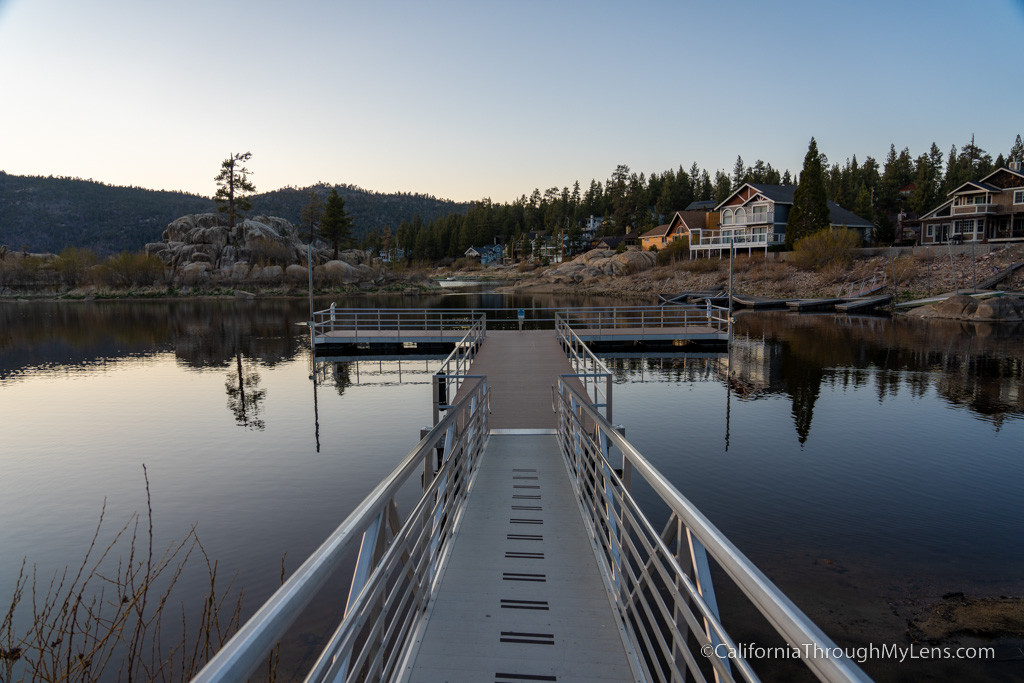 Right in the middle, a walkway takes you down to a dock that sits on the water. This is a fun place to walk down to and a great spot for photos with the island in front of you.
Sunset Photography at Boulder Bay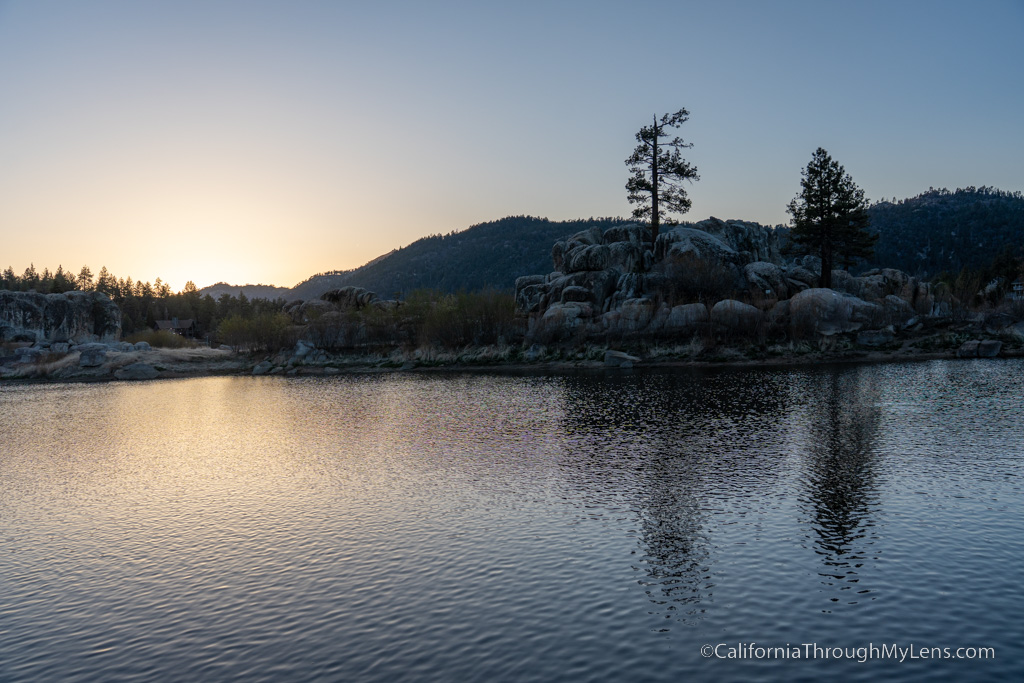 If I photograph the sunset here, I usually get there about an hour before sunset, walk around to see what shots I want to get, and research where the sun will go down.
I usually photograph the walkway to the dock with the island behind it or go out on the dock itself and photograph the island.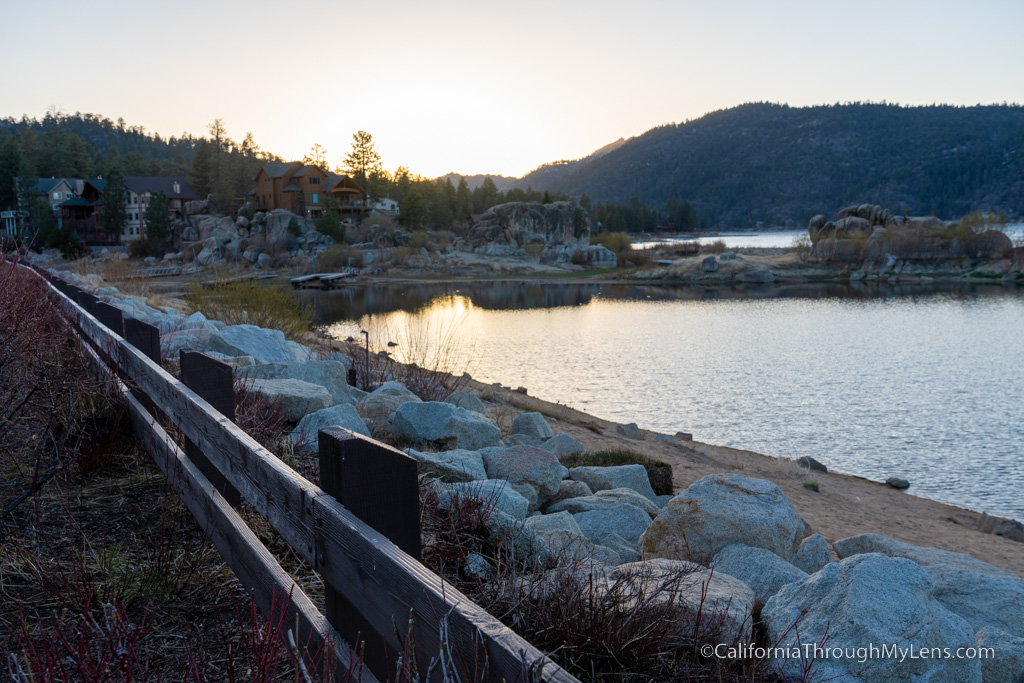 It is a small area, so there are only a few different shots to get but I am always happy with my time watching the sunset here. Check it out if you are in Big Bear and looking for a fun place for photography, and you can see the rest of my favorite places in Big Bear here.