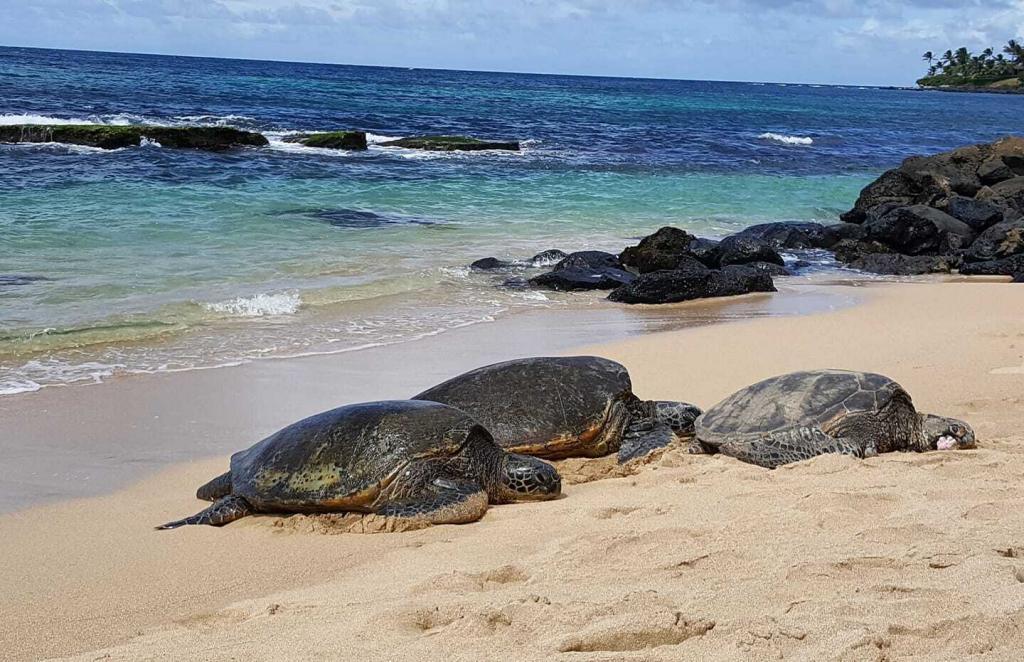 Mahalo to Diemante Valyte for sharing this neat Aloha Friday Photo shot taken in September 2019 at Ho'okipa Beach Park.
Ho'okipa Beach is located just outside the town of Paia. If you drive the road to Hana, you'll drive by it.
Ho'okipa is a spot where many honu (sea turtles) come to rest on the beach. It sure looks like a nice spot to rest!
In addition to attracting honu, Ho'okipa is a well known spot for windsurfers. It's really fun to watch them surfing off the waves.
See our article for more information on Ho'okipa Beach Park.
Happy Aloha Friday!