The Griffith Park area of Los Angeles is a true natural gem in the city and one that draws countless locals and tourists alike to hike its many trails every day. There are many hiking trails in Griffith Park, like Amir's Garden and the Hollywood Sign, but the Ferndell Trail is one of the most beautiful and scenic. You can do this hike as a short half-mile family-friendly trail or go up to Griffith Observatory for a more challenging hike. Here is all the information on both.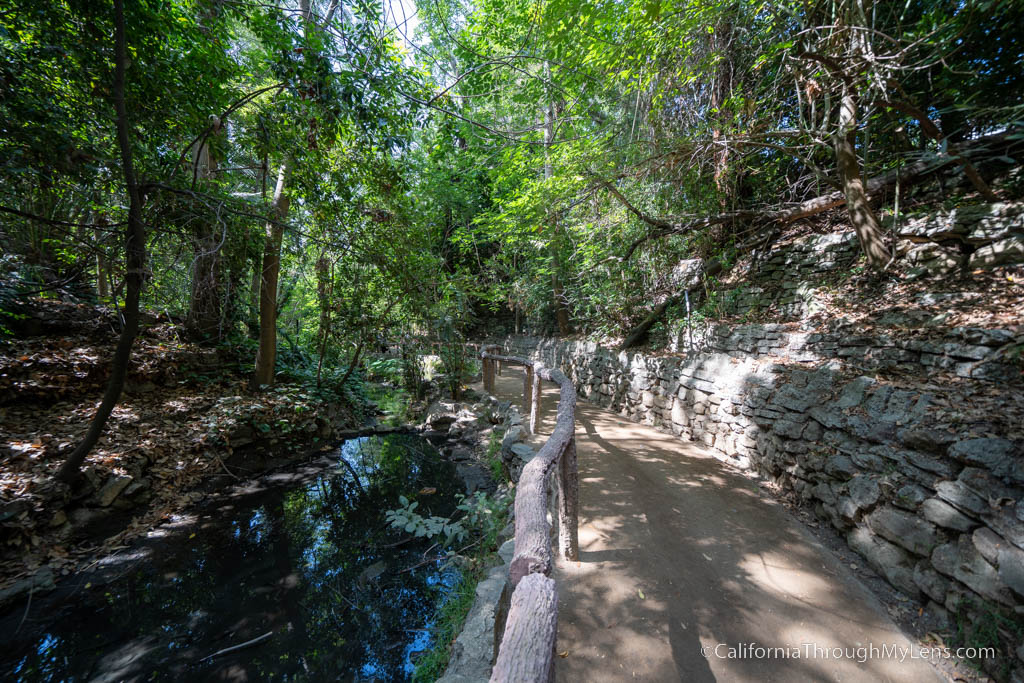 Details
.5 miles roundtrip through Ferndell and back
2.6 miles to Griffith Observatory and back with 600 feet of elevation
Free street parking
Getting There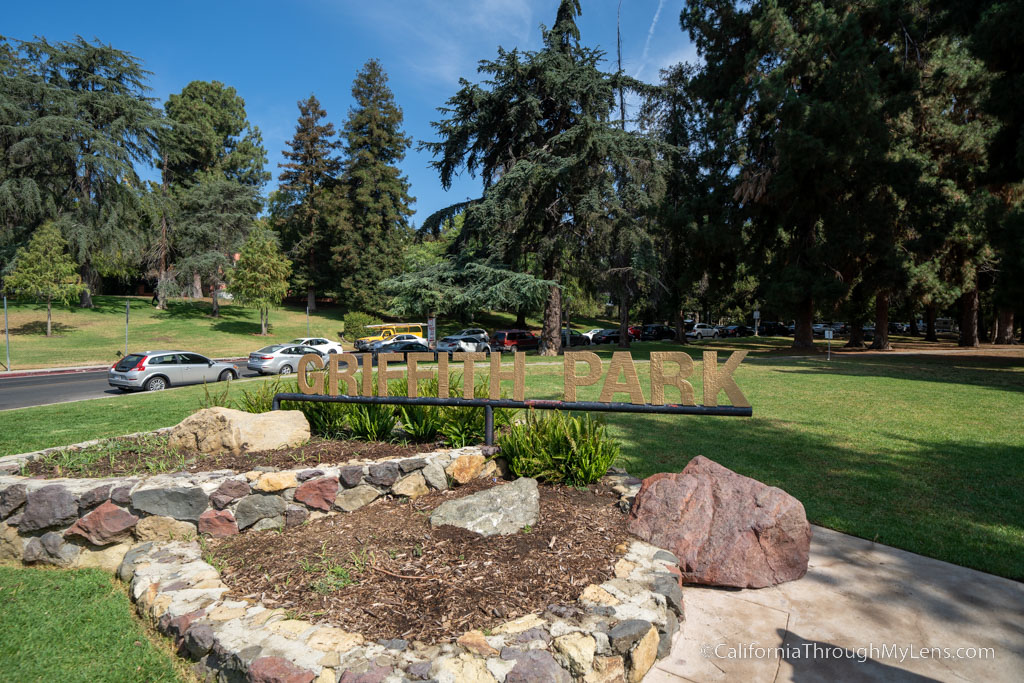 You will want to enter the park at the entrance on the corner of Los Feliz Blvd and Ferndell Drive. As soon as you enter, you can look for parking along the street. On a weekday, it is not usually too bad but on a weekend it fills up quick.
Ferndell Trail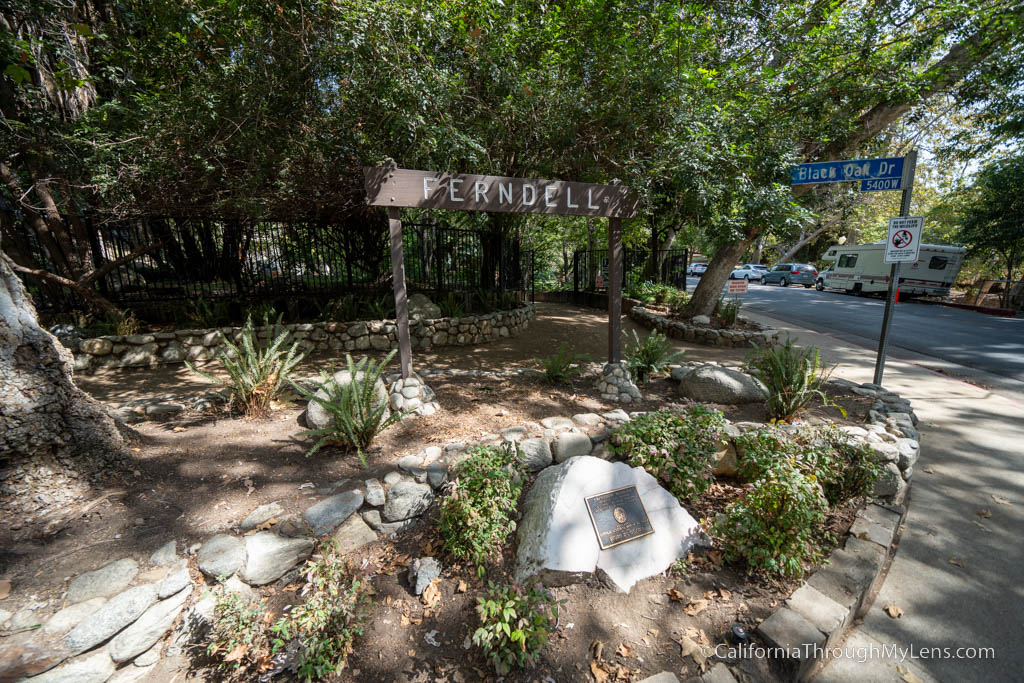 After parking, you will head across the street to the entrance of Ferndell. Here you are whisked away into a stunning area of ferns, shade, and even a small creek.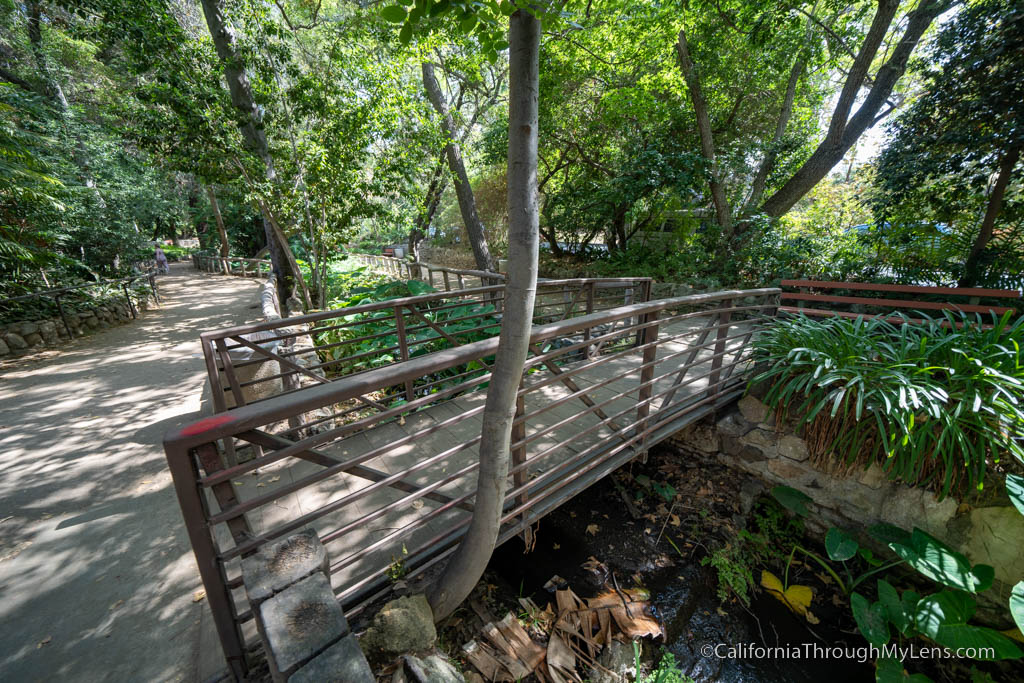 The trail is relatively flat, with multiple bridges that cross the creek as you proceed through Ferndell.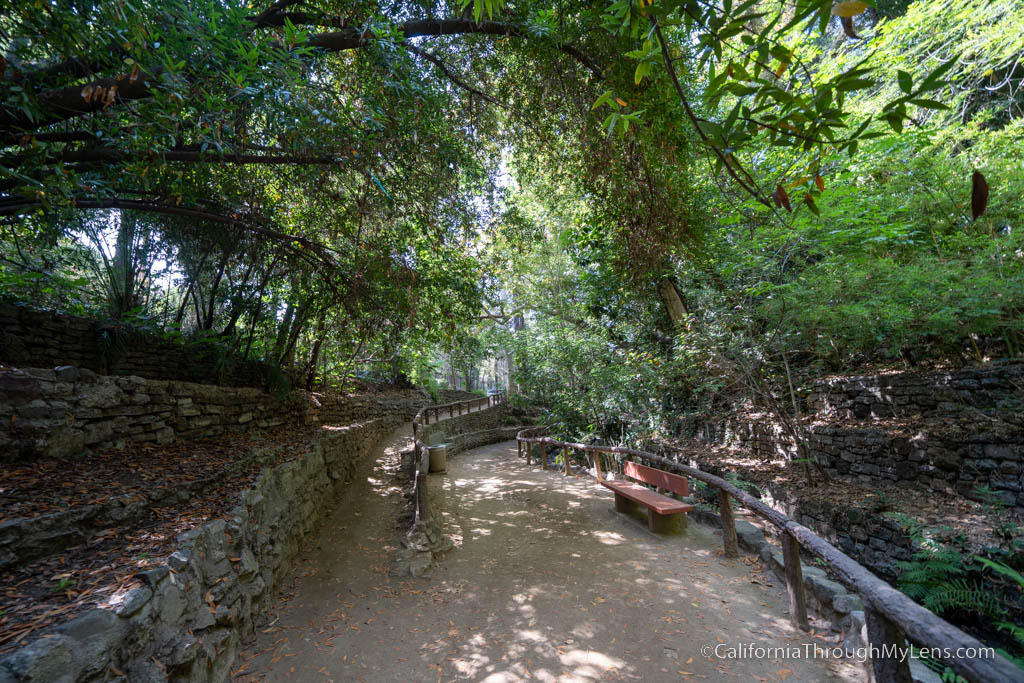 I love how this spot always feels like you have left Los Angeles, and the people I meet on the trail always seem to enjoy it as much as I do.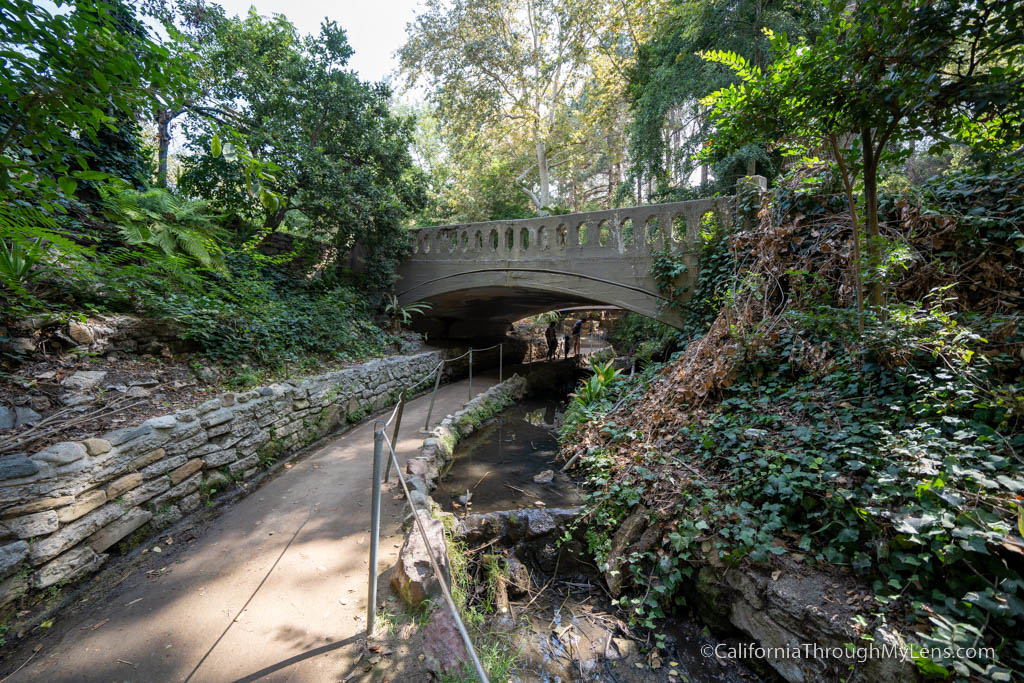 The trail parallels the creek as you continue up, crossing more bridges and passing benches where you can sit and relax if you need to.
Eventually, the trail will pass out of the gates that lock at night and exit the Ferndell area. From here, you can walk back the way you came, let your kids play on the big playground or make your way up to Griffith Observatory.
Griffith Observatory Trail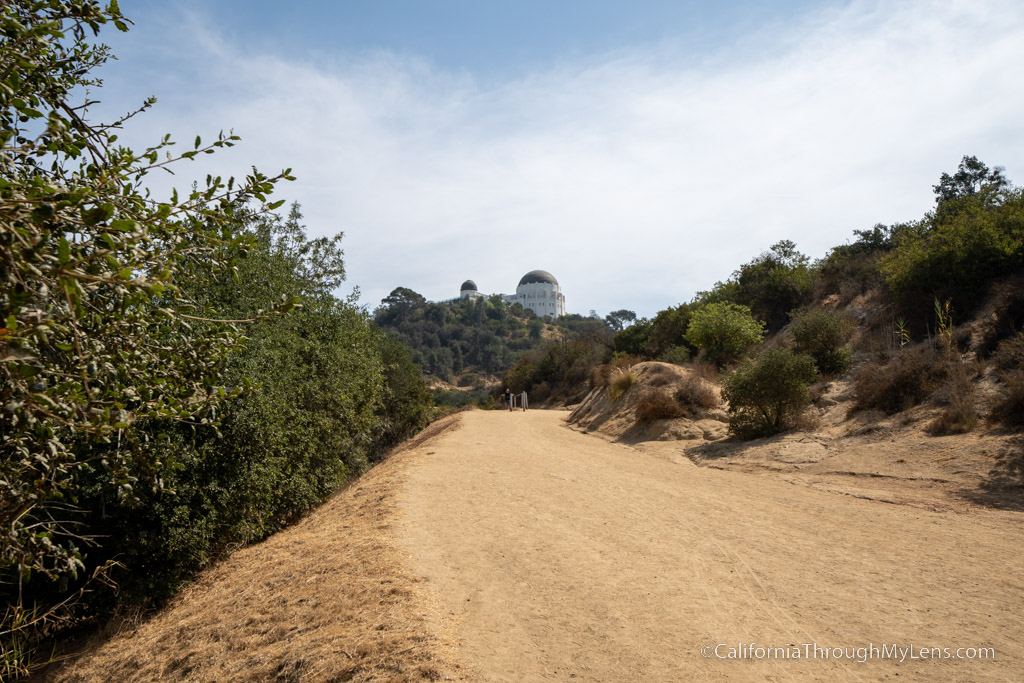 If you decide to continue, the trail is basically a wide dirt road with no shade as you make your way up.
It is also steep, but it is not too bad and you get views of the observatory the entire way.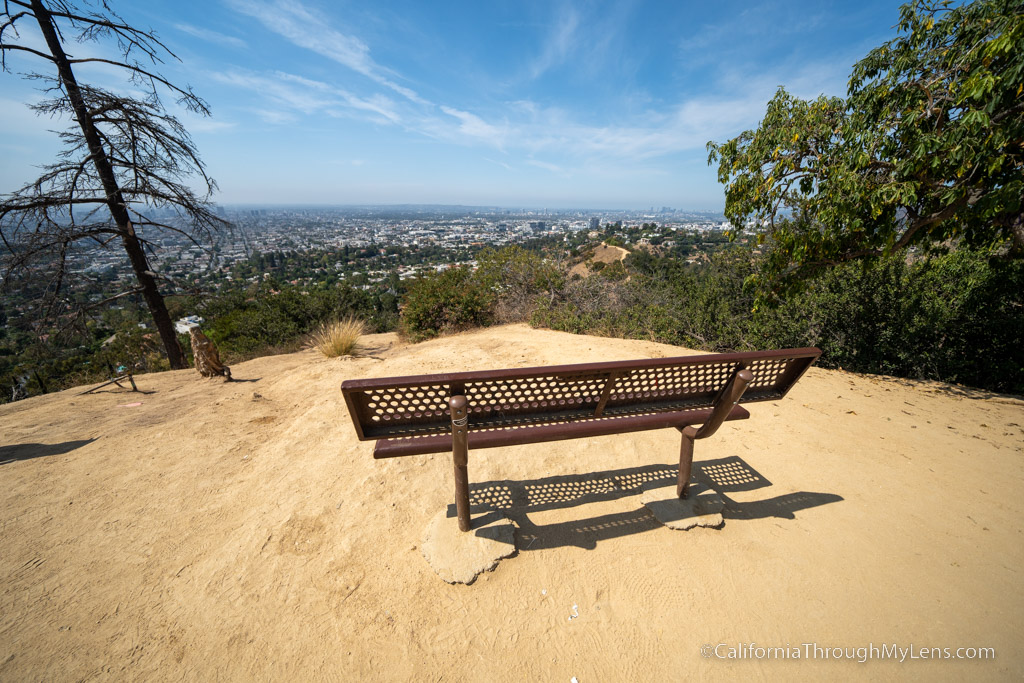 The trail slowly winds up dirt road switchbacks until it gets to a viewpoint with a bench and views of Downtown LA. This is a great place to relax, but you can continue on to the Observatory which is right behind you.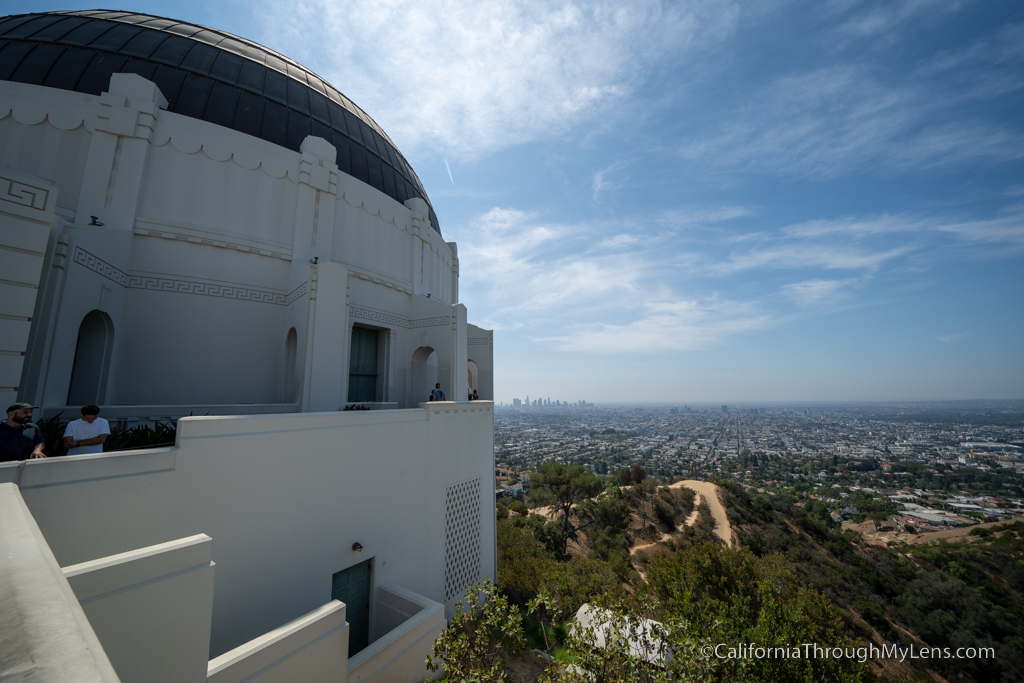 After another small hill, you will make it to Griffith Observatory. Here you can relax on the lawn or explore the observatory if it is open. Then when you are done, simply make the walk back down through Ferndell to your car.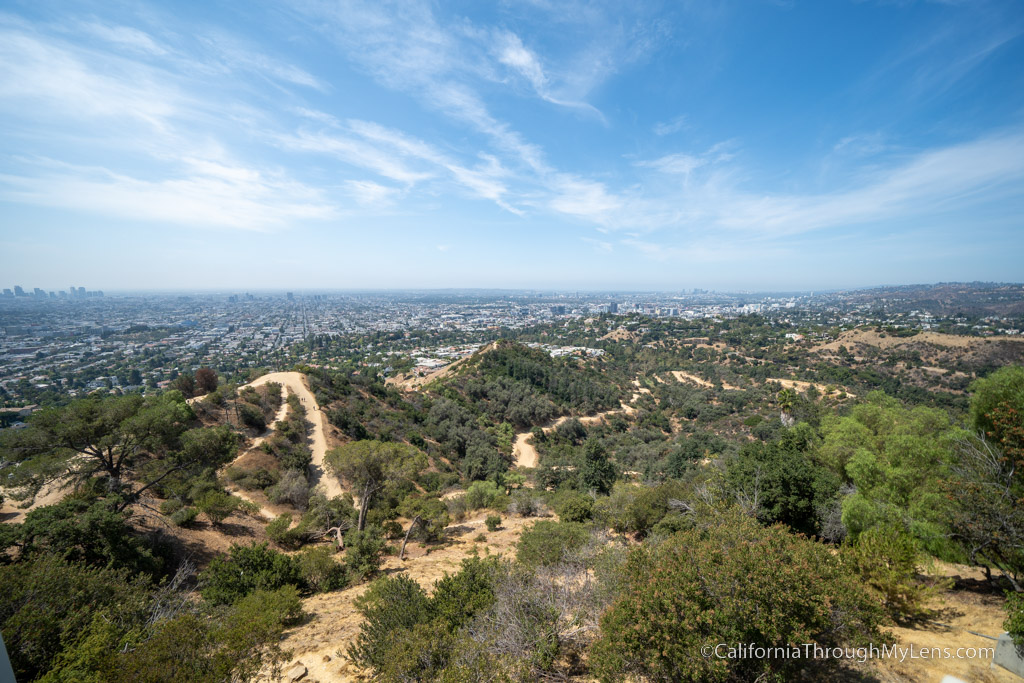 Overall, this is a fantastic hike in a beautiful area of Los Angeles. Check it out and let me know what you think in the comments.