(credit: Fivelements Retreat Bali)
Wellness tourism is a burgeoning sector in the travel industry as travelers are looking for experiences which support their overall well-being. More than just a spa weekend, wellness retreats aim to relieve stress and promote health in all shapes and forms. These retreats allow travelers to take a break from their lives and focus solely on themselves. They offer tools and activities to destress and rejuvenate both mind and body. Whether you are looking for some much-needed stress release, to boost happiness, lose weight or learn how to improve your health, here are our favorite wellness retreats in Asia to get away from it all.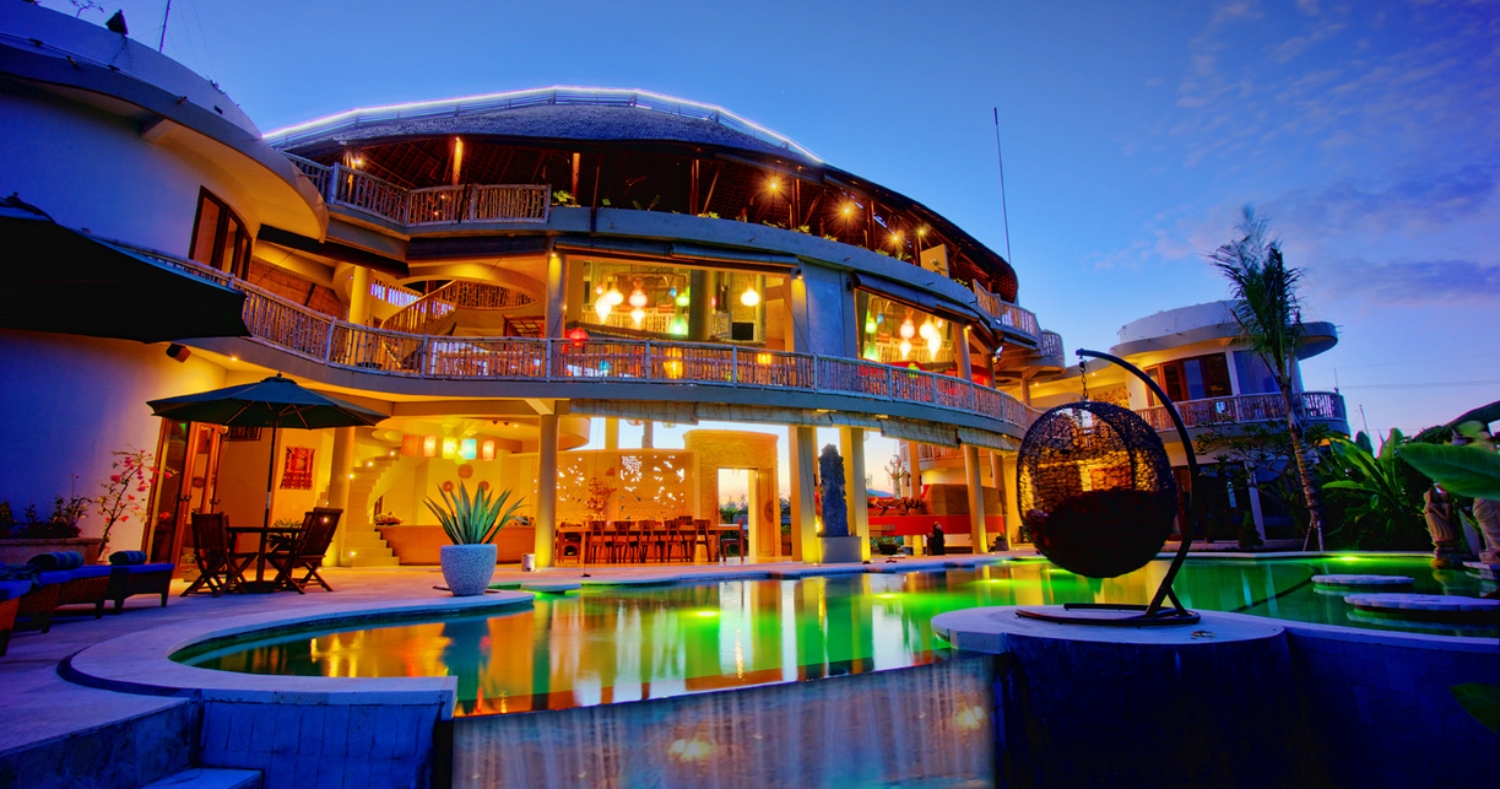 (credit: Floating Leaf Eco-Luxury)
Recognized as one of the best yoga, spa, and wellbeing resorts in the world, Floating Leaf Eco-Luxury Retreat is deeply rooted in Balinese cultural immersion and sustainability. Whether you are looking to join an upcoming retreat such as yoga, cultural experiences, empowerment or host a specialized retreat, discover joy and reconnect with what really makes you happy with this eco-luxury retreat in Bali. Create a personal retreat designed specifically for you or choose from a multitude of options like The Heal and Replenish Gateway retreat, Path to Happiness retreat or Lux Getaway Package. Explore the Melati Spa, Yoga Sanctuary and Healing Pool, two Balinese temples and numerous private meditation areas while co-owners Professor Mikaku Doliveck and Maryam Putu Doliveck have built an inspiring retreat based on the Buddhist concept of Sangha, or community to facilitate profound and lasting wellness. They are also celebrating their 10th anniversary and offering some wonderful specials to celebrate a decade of top-rated retreat experiences.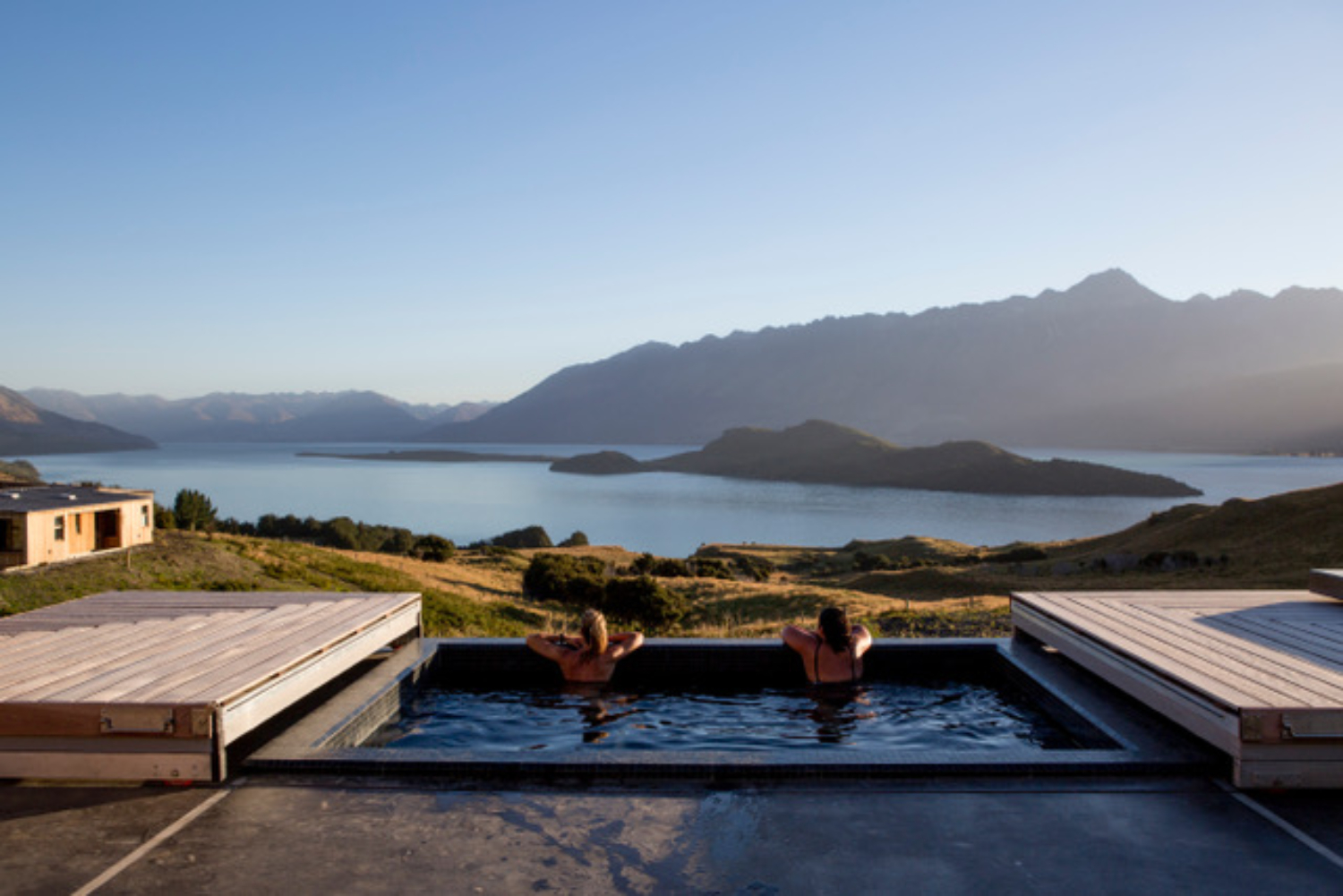 (credit: Aro Ha Wellness Retreat)
Focusing on all aspects of natural health and wellbeing, Aro Ha Wellness Retreat is set in the sub-alpine mountains alongside Lake Wakatipu in the South Island of New Zealand. Offering two styles of retreats, a six-day or eight-day program, they take guests on a one-of-a-kind journey to really understand what optimal health feels like. From daily yoga, meditation, sub-alpine hiking, strength classes, intuitive eating practices, cold/hot therapy daily massages and more, guests learn how to transform their physical and emotional health and awaken movement from within. From daily outdoor classes to their spa facility which overlooks the mountains, offering incredible views and serenity, the entire property was designed using Passivhaus techniques. Designed by a team of wellness experts using science backed principles and daily wellness practices, their core offering is the Revive and Thrive program which includes daily yoga, hiking, massage, plant-based meals, wellbeing workshops, meditation, hydrotherapy, spa and sauna use, and all guided by your friendly and knowledgeable retreat leader. Experience a radically different kind of adventure with prices for the all-inclusive six-day retreat beginning at $6,825 NZD with the eight-day retreat beginning at $8,425 NZD.
(credit: Bensley Collection)
Surrounded by dense rainforest, weaving rivers and plunging waterfalls in the Cambodian wilderness, Shinta Mani Wild is a luxurious tented retreat in Cambodia's Southern Cardamom National Park. Its backdrop presents an ideal setting for a wellness retreat where guests can harness the power of the local traditional Khmer medicine and learn several self-healing techniques. Upon entering the camp in a 1960s army-type Jeep, you make your way to the camp via a zip-line descending into the jungle canopy. The inclusive and unlimited spa treatments at the Khmer Tonics Spa include river-stone foot massages in the local waterfall pool, hot herbal compresses, and thermal healing, as well as traditional acupuncture. Stays at the Shinta Mani Wild with Rainforest Cruises offer an all-inclusive package (excluding airfare and ground transportation) starting from $3,975/person based on double occupancy for a four-day stay which encompasses all meals, adventures, wellness treatments, and even a personal butler amongst other inclusions.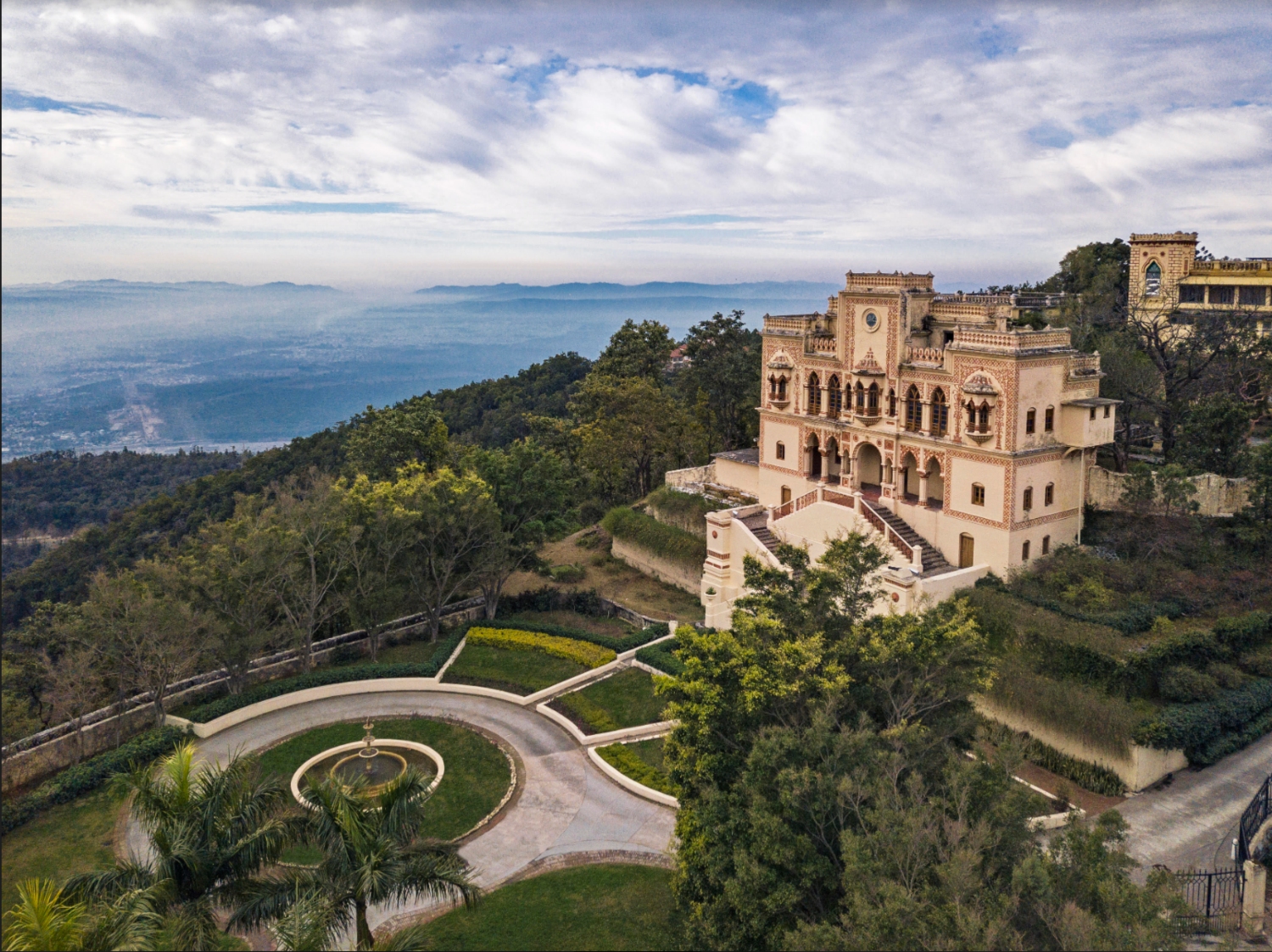 (credit: courtesy of Ananda in the Himalayas)
Grounded in Ayurveda, yoga, meditation and Vedanta philosophy, Ananda in the Himalayas is a luxury wellness spa retreat situated at the Himalayan foothills in Northern India. The team of over 60 wellness experts comprising of Ayurvedic physicians, yogis, therapists, emotional healers, physiotherapists and chefs, present guests with a customized wellness platform which is dedicated to those searching for harmony. The experts at Ananda combine international wellness experiences and healthy organic cuisine specific to each guest to restore balance and harmonize energy. From introductory to comprehensive wellness programs (along with a selection of 13 recommended programs from Yogic Detox to Dhyana Meditation and others) guests understand their physical, mental and emotional challenges from a deeper level of awareness. The guests experience a wide range of traditional healing techniques from Oriental medicine, Ayurveda, yogic detox practices and more, to rebalance the energy systems in the body. Prices start at $990 per night which includes accommodation, all wellness meals, consultations, therapies, treatments and airport transfers.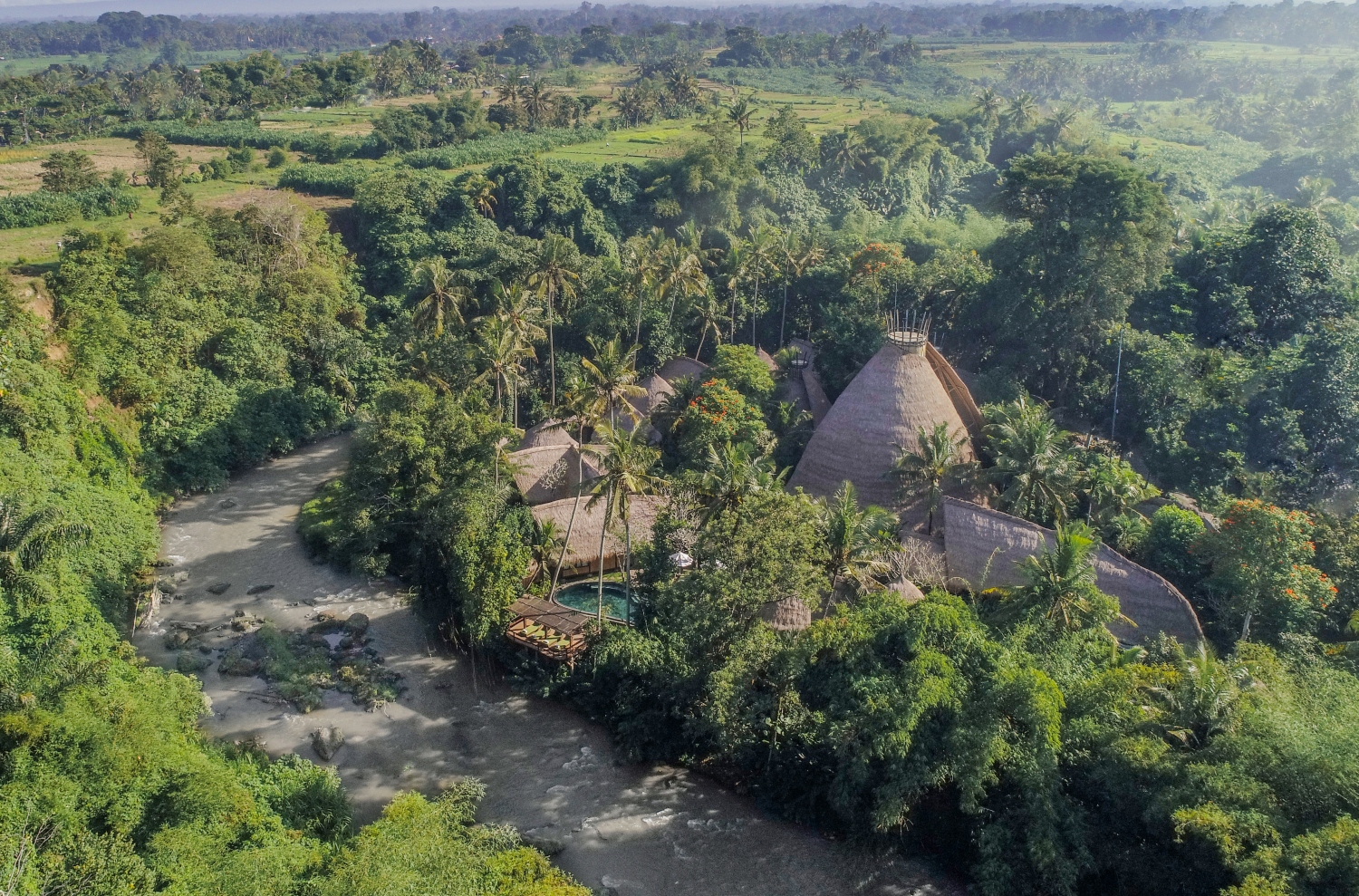 (credit: Fivelements Retreat Bali)
Deeply rooted in the ancient traditions of the island, Fivelements Retreat Bali is a place of healing in the uplands, nestled on the banks of the Ayung River. The eco-conscious wellness destination offers a blissful location for guests to encounter full immersion in the retreat's three pillars: authentic Balinese healing, plant-based cuisine, and sacred arts. Since opening its doors in 2010, it has established itself as an innovative leader in wellness retreats, epicurean plant-based cuisine, transformative sacred arts programs, and wellness hospitality. Inspired by the beauty of Bali blending harmoniously with nature, their 20 eco-luxury suites, including the recently opened Hillside Pool Suites, place guests in the heart of the lush jungle landscape. Following the Balinese principle of Sekala-Niskala, the retreat embraces holistic therapies administered by traditional Balinese healers with therapies such as Riverstone Massage, healing energy, and beauty rituals. The Fivelements Retreat mission is clear, offering guests a trip of a lifetime, complete with unique wellness treatments, cuisine, and local experiences in packaged retreats lasting between three and 10 days.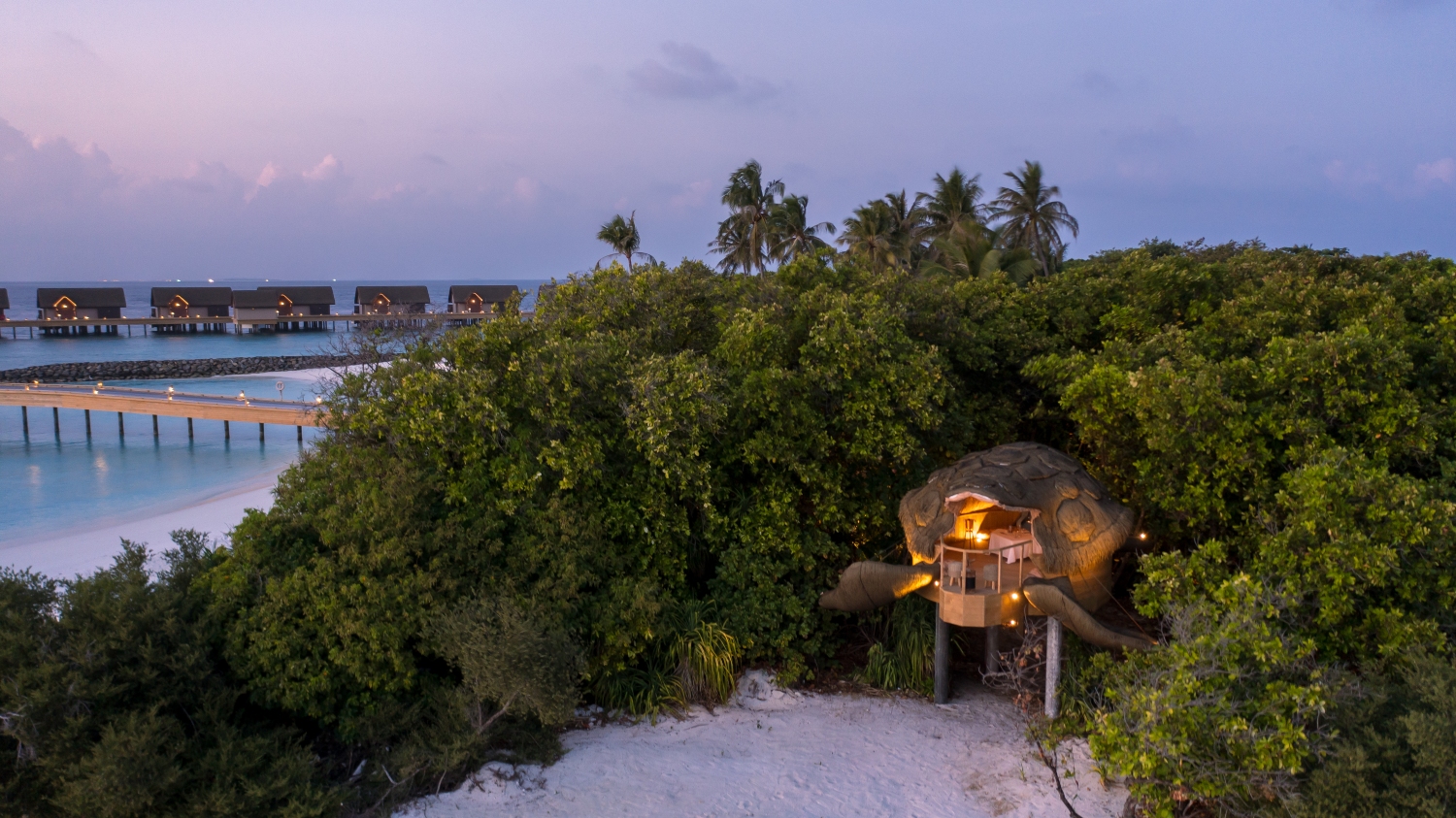 (credit: JOALI BEING)
JOALI BEING invites guests to reconnect with themselves and the beauty of nature in the Maldives. Centered around the Four Pillars of JOALI BEING — Mind, Microbiome, Skin and Energy — the retreat leads the way in wellbeing education guiding a customized journey to transcendence, self-discovery and renewal through personalized Immersion Programs. Consisting of a series of educational workshops and experiential classes and treatments with wellbeing experts, culinary maestros, herbalists, tea sommeliers and beyond, the program is customized after an intelligent movement analysis and an integrative health assessment. The Discovery program is ideal for those who are exploring their unique path towards wellness while the Energy program is designed for those who would like to regain vitality and improve stamina, increase strength and energy. The Skin program is for those who want to learn more about the intricate connection between our digestive health and the Microbiome of our skin and the Mind program is for those who wish to learn and apply mindfulness principles to their lifestyle. Last, but certainly not least, is the Rebalance program which is aimed for those who want to understand sustainable weight management. Programs vary in cost and start at $2,445 and are offered between five and 12 days.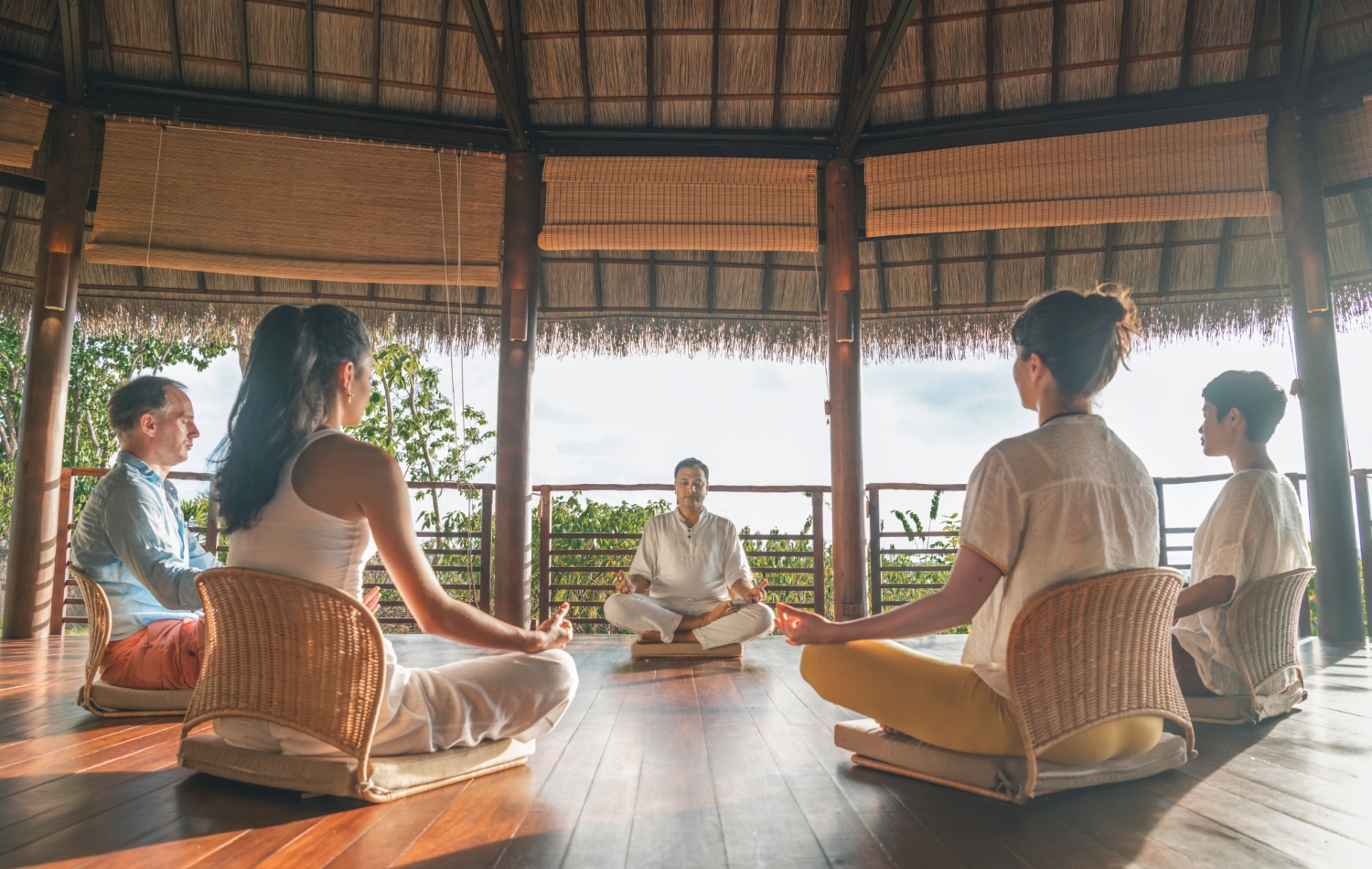 (credit: Kamalaya Wellness Sanctuary)
Along the tropical coastline of Koh Samui, Thailand, Kamalaya Wellness Sanctuary allows guests to find emotional balance and freedom. Founded by John and Karina Stewart in 2005, Kamalaya offers immersive wellness experiences that inspire, motivate and empower guests to embody their life's potential and become better versions of themselves. Their Life Enhancement Mentors, currently there are a total of 4 on property, have a strong background in ancient Asian philosophies using profound sacred methods. The retreats are an intimate group of a maximum of 12 participants which allows each guest to fully explore emotional habits and learn to respond to life's challenges more effectively over seven days. Prices are between $4,545.11 – $8,159.40 for the duration of the all-inclusive retreat, to make a booking email [email protected]. Kamalaya Wellness Sanctuary also offers 17 personalized wellness programs that integrate healing traditions from East and West to address Detoxification & Rejuvenation, Stress & Burnout, Gut Health, Sleep Enhancement, Mental Wellbeing, Healthy Lifestyle and Resilience & Immunity.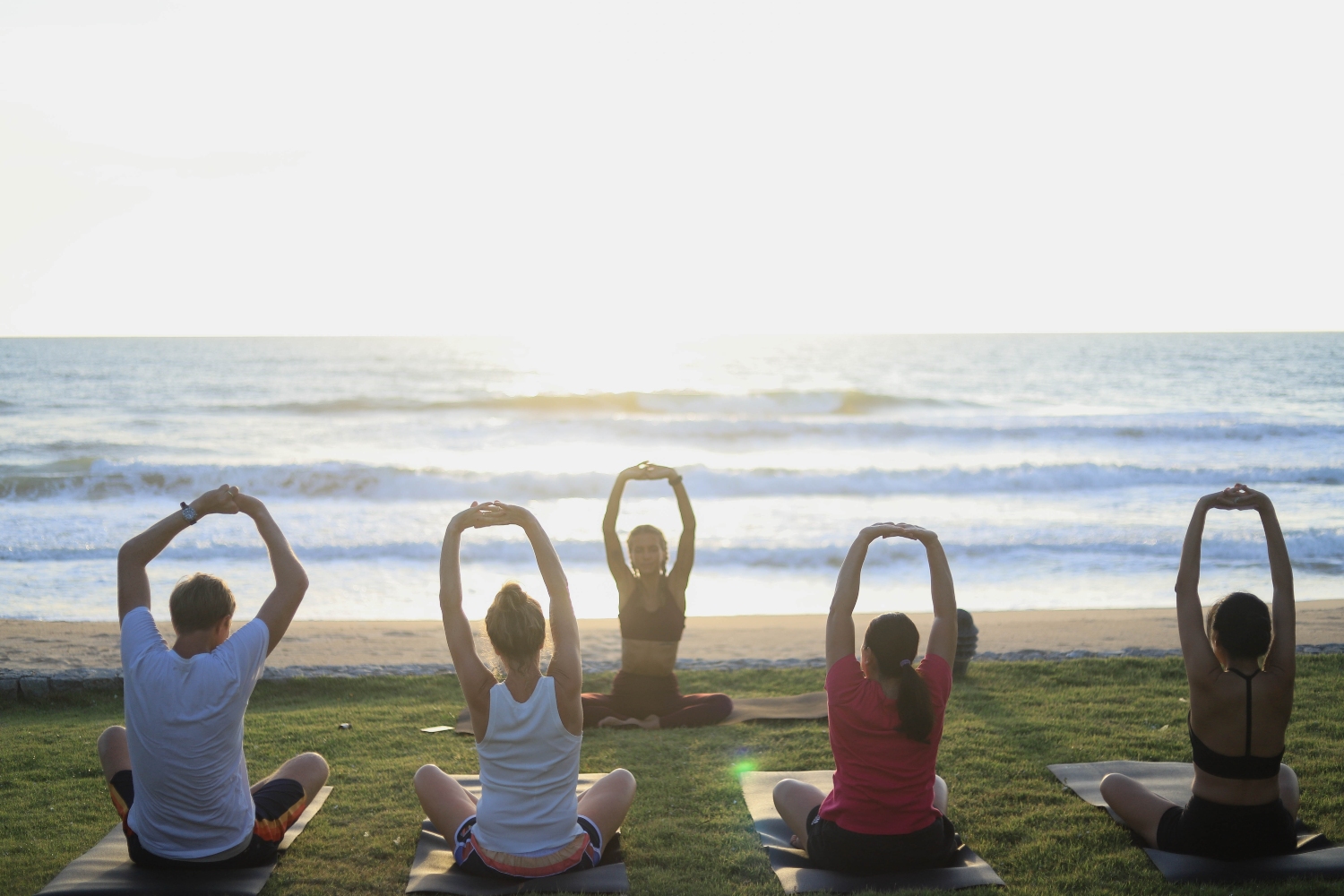 (credit: Aleenta Phuket Resort & Spa)
Located on the sunset side of the Andaman Sea and the pristine Natai Beach, Aleenta Phuket Resort & Spa is just 25 minutes north of Phuket International Airport in Phang Nga province. The resort offers 62 suites, all with private pool or swim-up access, with their largest accommodation being the four-bedroom beachfront villa. Elevating the health and wellness offering on the southwest coast of Thailand,the award-winning Ayurah Spa and Wellness Center presents a selection of tailor-made holistic and medical-led wellness retreat programs. While complimentary wellness classes are available for all staying guests, the retreats allow guests to take advantage of one of the few resorts in Thailand with an official medical license, with an in-house doctor, nurse and 'master healer'. The intimate, eco-conscious resort's retreat programs include: Breathing Vitality – Recovery & Immunity Boosting (which start at $520 per person per night), Weight Optimization Program (which start at $462 per person per night) and is bookable for a minimum of 14-nights and then the Stress & Pain Reduction CBD Retreat (which start at $746 per person per night).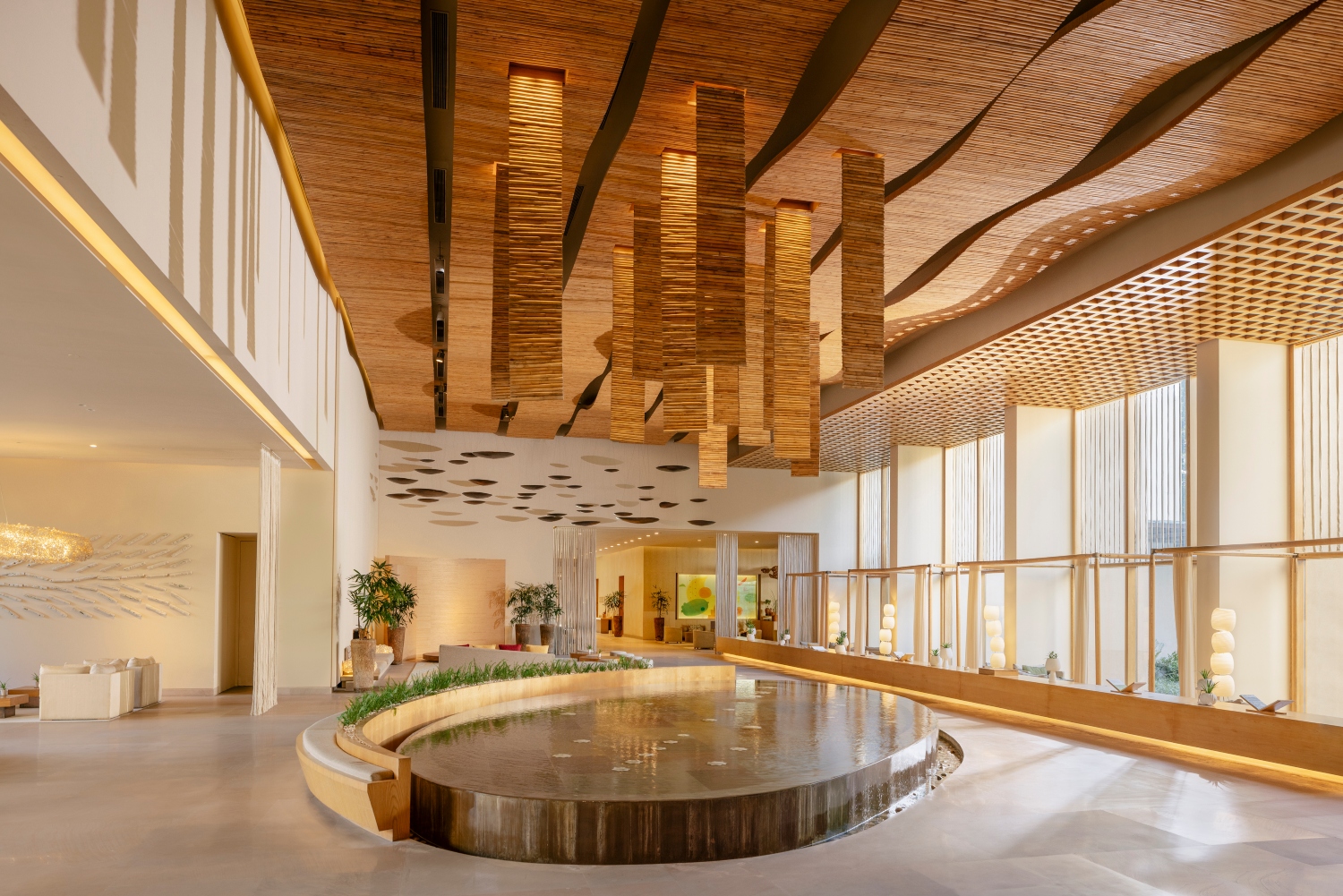 (credit: Six Senses Vana)
Six Senses Vana is a renowned wellness retreat in India nestled at the base of the Himalayan mountains which originally opened in 2014 as Vana. Now under the Six Senses umbrella as of January 2023, the retreat will take the spotlight as a leading wellness getaway that combines Six Senses' cutting-edge wellness technology with Vana's expertise in Ayurveda, Chinese Medicine and Sowa Rigpa. Guests are immersed into a personalized wellness journey where ancient wisdom meets innovation where retreats are customized for each guest based on their wellness assessment and you can also add intentions such as: sleep, detox, weight management, yoga, Ayureveda or Tibetan medicine. It is Six Senses' first wellness retreat and is one of the few wellness destinations in the world that offers Tradition Tibetan Medicine (Sowa Rigpa) which has been practiced since the 8th century. Rates start at $570/night and the retreats will vary depending on the length of stay, how deep guests wish to go, and the level of independence or support they feel they need.