Most kids dream of visiting a Disney park from the moment they realize these magical wonderlands exist. They grow up watching Disney fairytales unfold on television and in their favorite movies, envision their lives as Disney princes or princesses, and yearn for the day when they can see the iconic Disney castles with their own eyes.
According to a recent analysis by Time Magazine, the average four-day Disney vacation costs families $6,360. That includes the costs of hotels, transportation, park admission, food, souvenirs, and extras. The reality is, even the average, non-luxury trip to Walt Disney World isn't going to be cheap. Even if you can drive to a park, you'll need to pay for park admission, hotel stays, and food at a very minimum. If you want your kids to have any special experiences like dinner in Cinderella's castle, that costs extra, too. You could do it cheaper, they noted, if you stayed off the resort, shortened your visit, drove instead of flying, avoided "park hopper" tickets that let you visit more than one park in a day, and ate entirely off the resort. However, the cheapest realistic budget they could come up with for a Disney vacation still came out to $3,564.
But, what if you could save even more on your trip? Some experts say it's possible to whittle down the cost of your Disney vacation significantly if you're willing to think outside the box, sacrifice in a few areas, and plan way ahead. Budget Travel has plenty of deals to find at Walt Disney World in Florida and Disneyland in California—and they aren't the only way to save money.
CouponChief.com has assembled the ultimate guide of practical ways to save for a Disney vacation. Whether you plan to visit Walt Disney World Resort in Orlando or Disneyland Resort near Anaheim, California, there are tons of savings strategies that can add up in a big way.
"Look for an Authorized Disney Vacation Planner," says Steve Griswold, owner of Disney-themed travel agency Pixie Vacations. According to Griswold, authorized Disney vacation planners are travel agencies that the Walt Disney Company has given this designation to. These travel agencies usually specialize in Disney vacations such as Walt Disney World, Disneyland, Disney Cruise Line, Adventures by Disney and Aulani.
"Most agencies are free to work with and their knowledge and service will help you find and plan the perfect vacation just right for you and your family," he says. For example, these agencies will typically watch prices for you so that, if a new offer comes out that would save you money, you can reconfigure your vacation right away.
"This is also very convenient as you don't have to look for new discounts every day or spend hours on hold with Disney." Griswold also notes that hiring an agent can help you save time since they typically help with Disney dining reservations and going over the different dining packages with you, along with booking fast passes and other Disney extras.
Travel necessities – Disney Authorized Vacation Planner Sandy Nussbaum-Giercyk of Instant Impressions Travel Services says one of her favorite savings tips is hitting the Dollar Store to buy necessities before she leaves. "I get throw-away rain ponchos, glow sticks, and some little toys to keep us and those around us busy in line," she says. You could also head to the Dollar Store or any discount store to stock up on additional supplies you might need for your trip – things like paper plates, toothpaste, and shampoo.
Souvenirs – While Disney parks offer all kinds of activities to take part in, they are also chock full of distractions intended to get you to part with your hard-earned money. Souvenir shops and game stalls abound and, if you take advantage, you could wind up spending hundreds of dollars on extras and souvenirs. Disney-branded items can be purchased for much less than official gear or items on-site. Pack some Disney stickers or stuffed animals purchased cheaply at home and hand them out to your kids as required. They won't know the difference, but you'll avoid the huge mark-up on souvenirs at the parks. Alternatively, if you're set on doing on-site shopping, be firm with a budget. Give kids an upfront dollar limit in terms of what they can spend on souvenirs. If they have $30 to spend, for example, they might be choosier when it comes to what they buy with their spending money.
Meals and snacks – You can absolutely bring your own food into any Disney park (as long as it is not alcohol or inside a glass container). This can include a cooler with drinks and sandwiches or little snacks to help you get through the day. If you can avoid even $20 in snacking at the park over five days, that's an easy $100 in savings. If you have Amazon Prime Now or another favorite grocery delivery service, take advantage of these services if you're staying at hotel or condo with a refrigerator and kitchen. Select a limited number of special dining experiences; there is no need to pay Disney prices for every meal—especially if you have young kids that may not eat much of what is offered.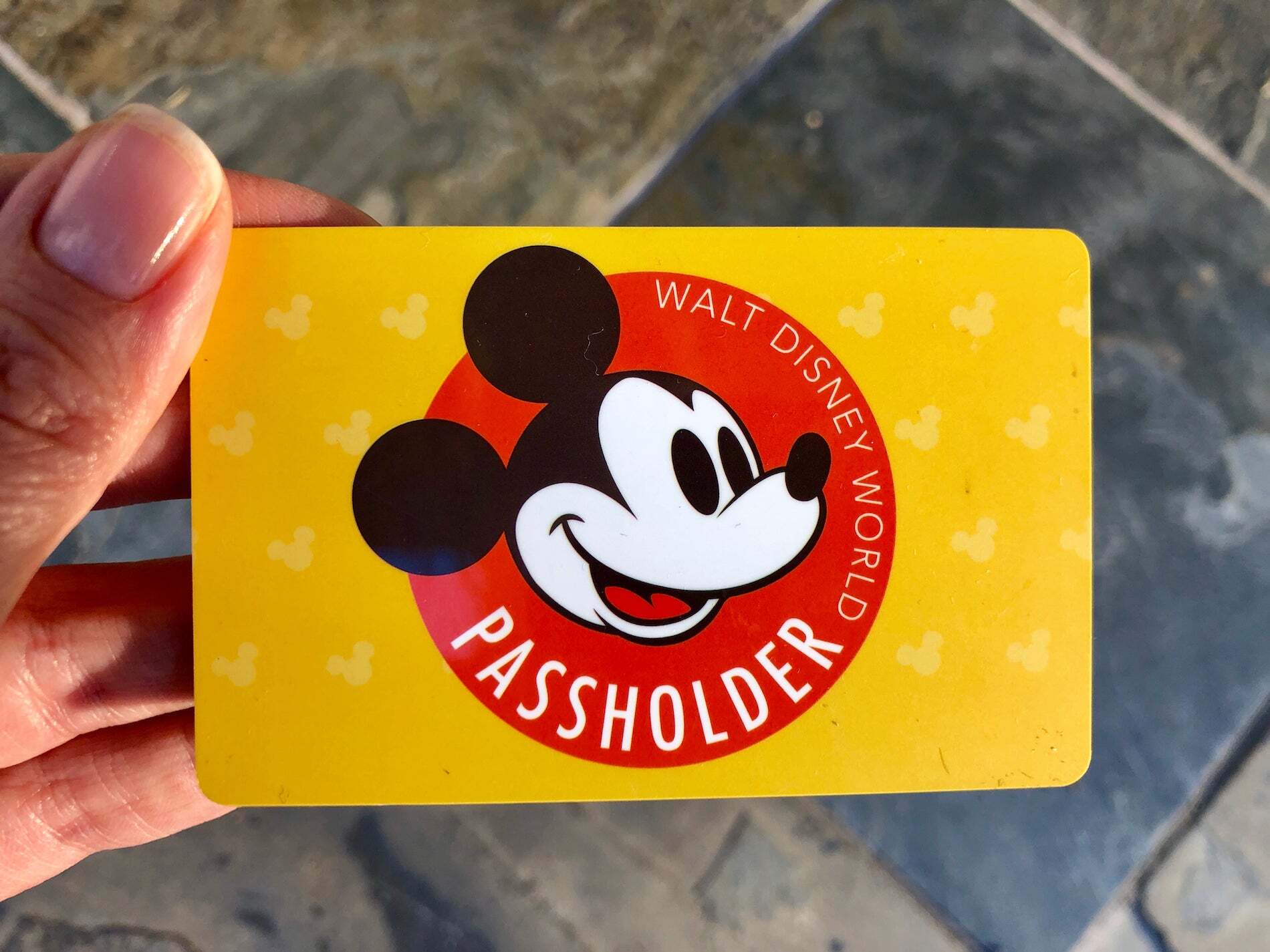 Consider multi-day passes – While planning a longer trip might sound counterintuitive for those wanting to save, Nussbaum-Giercyk points out that park tickets become cheaper per-day when you stay longer. "Disney park tickets are front-loaded with cost, so a single day or two seems very expensive," she says. "Add on at day 5 or 6 and it costs about the same as going to the movies!" Obviously, staying longer will cause the total cost of your trip to surge, but you may get more value in return if you're able to buy a multi-day ticket and find other ways to save on your trip.
Buy discounted park tickets through UndercoverTourist.com – While the discounts can vary quite a bit, it's possible to save on the cost of park tickets through UnderCoverTourist.com. Make sure to compare prices before you choose this option. Also compare whether you would save more if you purchased a full-fledged Disney vacation package instead of buying tickets and lodging ala carte.
Plan for just one park per day – While the idea of buying "park hopper" tickets that let you visit multiple parks every day does sound intriguing, many families are able to save substantial sums of money by visiting just one park per day. Most families can save $250 or more on their trip if they skip the "park hopper" upgrade and plan their visit accordingly. You still get to visit the parks you want this way, but you have to be more mindful in terms of the rides you want to ride and when, along with the special amenities you plan to take advantage of each day.
Buy an annual pass – If you're visiting Disney parks multiple times per year, buying an annual pass can absolutely pay off. A Disney Platinum Plus Pass is currently $829 for those ages 3 and up, but it includes unlimited admission to most Disney parks as well as free parking. This pass also allows you to visit more than one park in a single day. Florida residents also get special discounts. Don't live in Florida, but have a grandparent living there? Not only do Florida residents get discounted pass prices, but they can purchase resident-rate passes for grandkids (under age 18).
Driving instead of flying can save hundreds of dollars, but it isn't the only way to save on transportation costs. It's possible to avoid the cost of flying if you're savvy with credit card rewards. By racking up miles with the Southwest Rapid Rewards program, for example, you can often fly round-trip into Orlando or into several California airports for just the cost of airline taxes and fees, which works out to $5.60 per person, per leg. You can earn Southwest miles by signing up for a co-branded Southwest credit card, flying with Southwest, shopping through their shopping portal, or signing up for the Southwest Dining Club.
Disney does offer a co-branded credit card with Chase, but the rewards are paltry compared to what you can get with other cash-back and travel rewards cards. If you're looking for ways to get at least part of your Disney vacation covered for free, it might be worth it to look into travel credit cards that offer flexible points or travel credit. Just be sure to pay down your credit card each month, otherwise the interest will negate the benefits and rewards.
One of the best ways to save for a Disney vacation is to take advantage of offers for Disney gift cards. "You can save five percent by buying Disney Gift Cards at Target, for example," Griswold notes. To do so, you'll need to sign up for a Target REDCard, which allows you to save 5 percent on Target purchases. According to the vacation expert, there is a special app that lets you type in your Disney gift cards so they are all organized and ready to be used and applied to your Disney World vacation balance.
Sam's Club is also a popular place to buy Disney gift cards at a discounted price (usually 3% to 10% off). Just be sure to always purchase your gift cards from a trusted retailer and, if possible, in person, as there are plenty of websites online that are scams.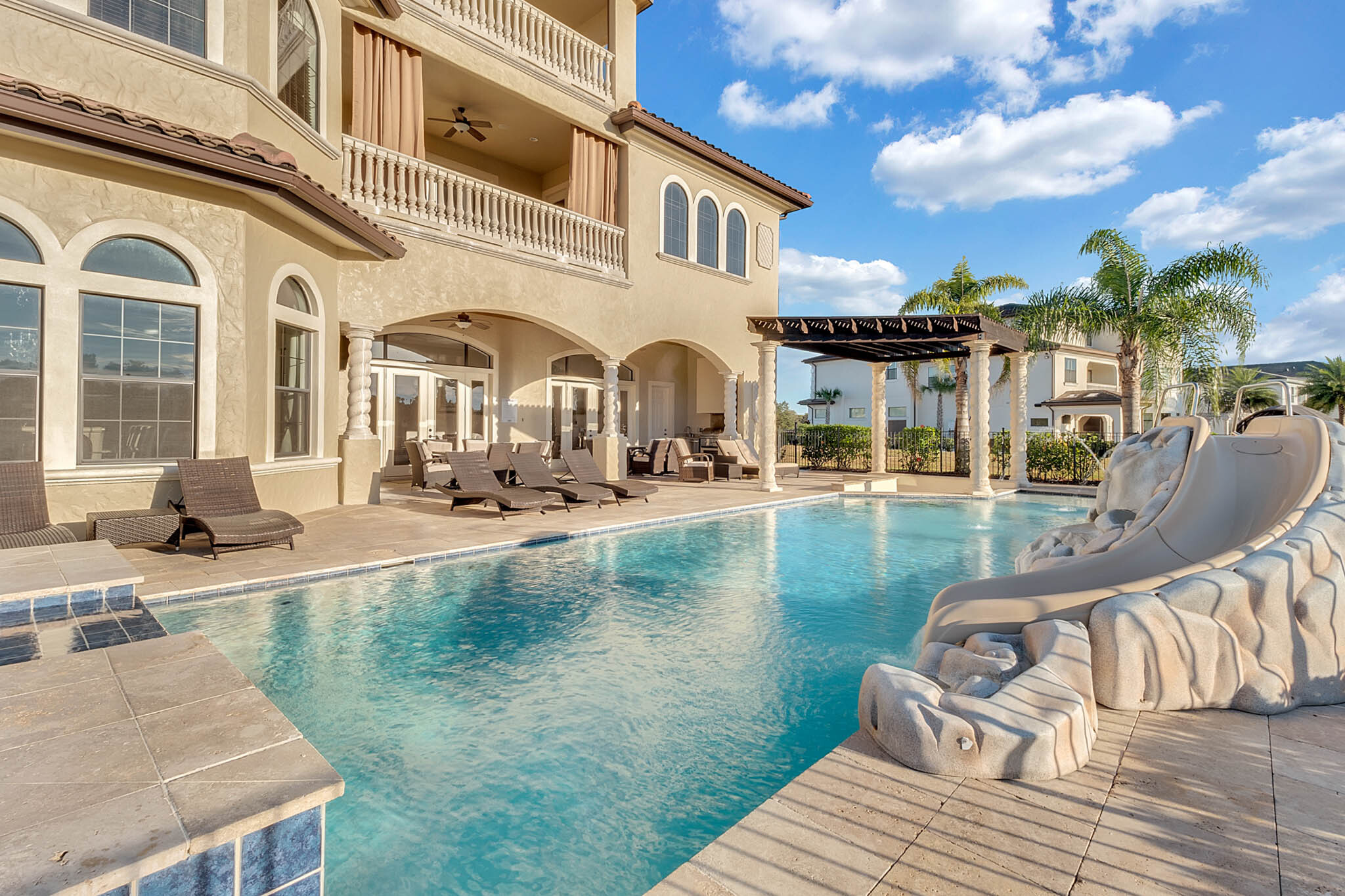 If you're worried about the high costs of staying on-property at your favorite Disney resort, you may want to consider renting a condo or timeshare week off-site. Doing so can typically net you plenty of savings and more room than you might have otherwise. For example, you may be able to pay less for a week in a two-bedroom condo than you would in a Disney resort with two queen beds.
If you stay at an off-site hotel, it is likely possible you can shuttle to the parks instead of taking your rental car and paying for parking. Many off-site hotels offer their own shuttles to entice guests, so make sure to check.
Lots of local resorts offer special deals on Disney vacations (or Disney lodging) if you're willing to sit through a timeshare presentation that can last between 90 minutes and 4 hours. These presentations don't require a purchase but often include high-pressure sales techniques. While some of these pitches offer free or discounted hotel stays, others offer free tickets to a local Disney park in exchange for your time.
While these opportunities can absolutely help you save on a Disney trip, Griswold says you should think long and hard about pursuing this option and what your time is worth."You will see booths all over Orlando offering discounted park tickets," he says. "You are going to waste at least half a day in timeshare presentations and most have very high-pressure sales people." If your trip is fairly short already, the time you spend may not be worth it.
Just because you're in Florida or California near a Disney park doesn't mean you have to spend every waking moment soaking up the Disney experience. If you plan a "free day" or skip the park for a single day, your savings can be substantial.
A free day can be anything you want it to be. Maybe your kids would be happy as clams swimming in the hotel pool. If you're near the beach, you can also pack a picnic and let the kids play in the surf for the day (this option would require a rental car). Lastly, you could shop or explore other less expensive parks nearby such as city parks or water parks. You could even go roller skating or take the family to the movies!
— For more ways to save on a Disney vacation, check out the full guide at CouponChief.com.