Tucked away in the rolling hills of picturesque Tuscany lies the astoundingly beautiful Riva Del Sole Resort & Spa right on the shores of the Tyrrhenian Sea. The hotel is perched on top of a hill, with a breathtaking panoramic view of the surrounding Tuscan countryside. From the moment you walk through the door, you will know that you have entered a place of ultimate relaxation and comfort. Its commitment to luxury is evident in every aspect of the resort, from the world-class cuisine to the impeccable service provided by the attentive staff. It comes as no surprise then that this outstanding 4-star hotel was recently chosen as a winner of the prestigious Luxury Lifestyle Awards in the category of Best Luxury Design Hotel in Tuscany, Italy 2023.
Established in the 60s, Riva del Sole Resort & Spa has recently undergone major renovations as well as a restyling intervention that has completely enhanced its identity, philosophy, and its history. Overlooking the Tyrrhenian Sea, the resort's privileged location, combined with designer Eva Khoury's inspirational modern marvel creation has resulted in a truly luxurious experience that is unrivaled in Tuscany. The resort's stunning design has been recognized by numerous publications, including Architectural Digest, which hailed Riva del Sole Resort & Spa as "one of the most beautiful hotels in the world."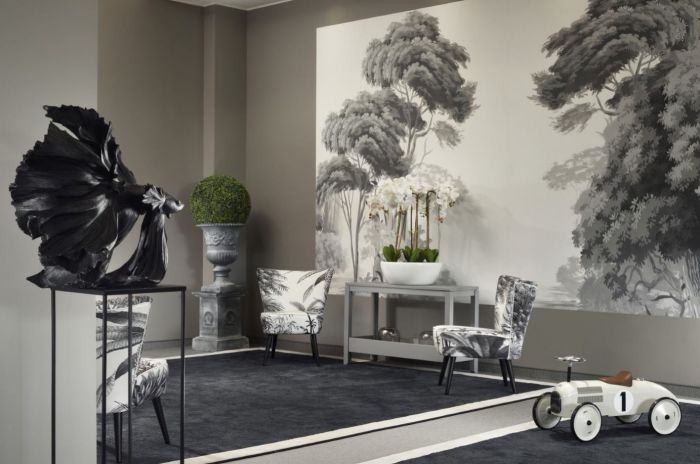 Located on an area of 270 000 square meters, in the enchanting Maremma pine forests, rolling hills, and lush countryside of Tuscany, this beautiful retreat is the perfect place to escape the hustle and bustle of everyday life. As soon as you arrive you feel like you have been transported to a magical world of romance, relaxation, and adventure. You will appreciate the stunning views of the crystal blue waters, rolling hills, vineyards, and Mediterranean sunsets as you sip your favorite Italian wine on the balconies or terrace.
The hotel itself is a beautiful mix of traditional Italian architecture and modern amenities. The first thing guests notice upon arrival is the grandeur and sophistication of the hotel. Its classical Italian architecture is impressive with gorgeous stone walls, windows framed with wooden shutters, ornate balconies, and beautiful gardens. Attention to detail is evident throughout the property both inside and out.
The grounds are lush and vibrant with fruit trees, fragrant flowers, and tranquil ponds. The air is filled with the aromas of freshly picked herbs, ripe tomatoes, and sweet honey from the nearby apiary. The courtyard is lined with stately cypress trees, and there are terraces and balconies on every floor where guests can take in the stunning views of the hills and vineyards surrounding the hotel.
The interior of the hotel is just as stunning, with stylish furniture, elegant décor, and modern amenities. Upon entering the hotel, guests are welcomed into a warm and inviting lobby filled with lush greenery and airy, natural light. The floors are made of tile, and the walls are adorned with original oil paintings. There are comfortable sofas and armchairs scattered throughout, and the atmosphere is cozy and inviting. Guests can relax in the restful lounge area with a cup of coffee or a fine glass of wine.
The hotel offers a variety of accommodation options, ranging from cozy rooms to palatial villas, allowing guests to choose the perfect place to stay. Each room is spacious and tastefully decorated with a contemporary design that is seamlessly fused with traditional Italian touches such as local artwork and ornate wooden furniture. Modern amenities such as flat-screen TVs, mini-fridges, and WIFI, ensure that guests have everything they need. The custom "DREAM" beds with luxury linen and pillows, are super comfortable and guarantee a restful slumber after a busy day of swimming or exploring. The rooms also come with private balconies that give guests a breathtaking view of the countryside. The bathrooms are well-designed and feature marble vanities and glass-enclosed showers.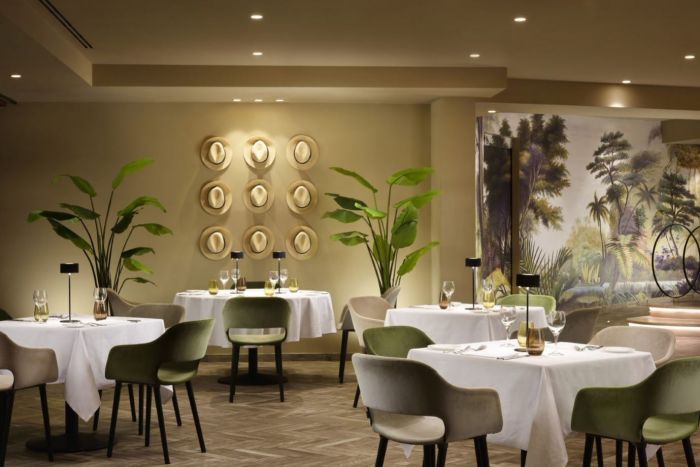 The hotel's main restaurant serves traditional Tuscan cuisine and Italian favorites as well as a few contemporary dishes, with a focus on fresh, local ingredients that are sure to tantalize your taste buds. The food is always fresh and flavorful, and the wine list is extensive, with a selection of local and international wines. The restaurant also offers a wide range of desserts and cocktails, making it a great place to end your day. Guests can also enjoy the hotel's rooftop bar and lounge, which offers stunning views of the Tyrrhenian Sea. In addition, the hotel has a poolside bar and café, which serves light snacks and drinks throughout the day.
The second restaurant serves up delicious Italian dishes prepared with the freshest local ingredients. The menu includes everything from classic pasta dishes to wood-fired pizzas and grilled fish and meats which can be enjoyed on the terrace alfresco or inside. Takeaway and delivery are available throughout the resort, should you prefer to stay in.
The hotel's spa is one of its most splendid features. The spa offers a variety of signature treatments and services, including massage, facial, and body treatments. It has a heated indoor pool and hot tub. Guests can further enjoy the state-of-the-art fitness center, complete with a wide range of equipment.
The hotel's swimming pool is a great way to cool off after a day of exploring. The pool is heated, making it ideal for swimming in all seasons. There is also a bar, so you can enjoy a refreshing drink while looking out to sea.
Riva del Sole Resort & Spa has a private beach, which is perfect for sunbathing and swimming. In addition, the hotel offers a range of activities to keep guests entertained. There is a tennis court, a mini golf course and several walking trails in the nearby woods. Guests can take cooking classes, go horseback riding, or take part in wine tastings or yoga classes.
The Riva Del Sole Resort & Spa is a truly grand and magnificent destination that is sure to leave you with memories that will last a lifetime. Read more about this world-class hotel at https://www.rivadelsole.it/en/hotel/
About Luxury Lifestyle Awards
Luxury Lifestyle Awards is a global award selecting, recognizing, celebrating, and promoting the best luxury goods and services all over the world. The goal of the company is to connect people with the best of luxury. LLA has evaluated more than 10 000 various goods and services in 400 categories from 60 countries and analyzed the results to give you a TOP list of the best of the best in the world. Such world-renowned brands as Chanel, Dom Perignon, and Ferrari were proudly named winners. The victory brings companies status and recognition, global promotion, and exposure to an entirely new market of customers.
For more information, please visit: https://luxurylifestyleawards.com/Like us on Facebook: https://www.facebook.com/LuxuryLifestyleAwards/
Join us on Instagram: https://www.instagram.com/luxurylifestyleawards/