Point Reyes National Seashore is one of the most beautiful places in California. The park protects miles of stunning coastline, tons of wildlife and dozens of great hiking trails. While every trip to Point Reyes is different, I wanted to make this guide to help you plan a great visit to the national seashore. These are some of my favorite places to visit in Point Reyes, and should help you have a fun day in the park. I have a lot more recommendations in this Point Reyes Guide though if you want to go deeper. Anyways, here is my recommendation for a great day in Point Reyes National Seashore.
Details
The park is free to enter
The closest town for hotels is San Rafael. AirBnBs are available in Point Reyes Station though
Cell coverage is very limited in the park
Point Reyes National Seashore Itinerary
8:00 am – Breakfast at Bovine Bakery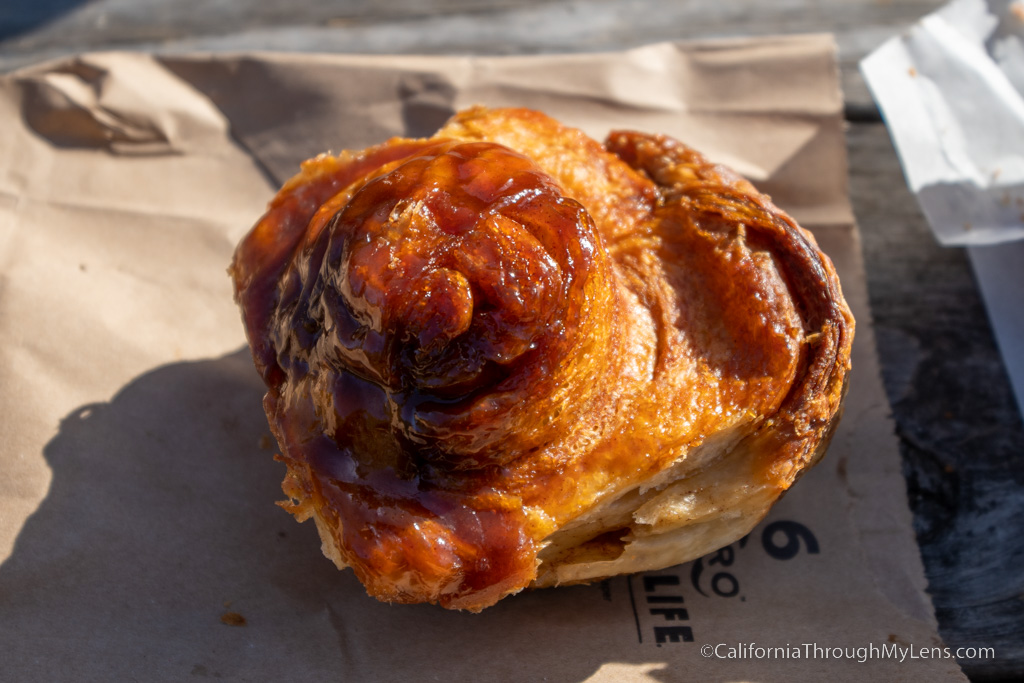 Start your day with a delicious pastry or coffee from Bovine Bakery, located in the town of Point Reyes Station. This popular bakery offers a variety of sweet and savory treats made with high-quality ingredients.
9:30 am – Hike to Chimney Rock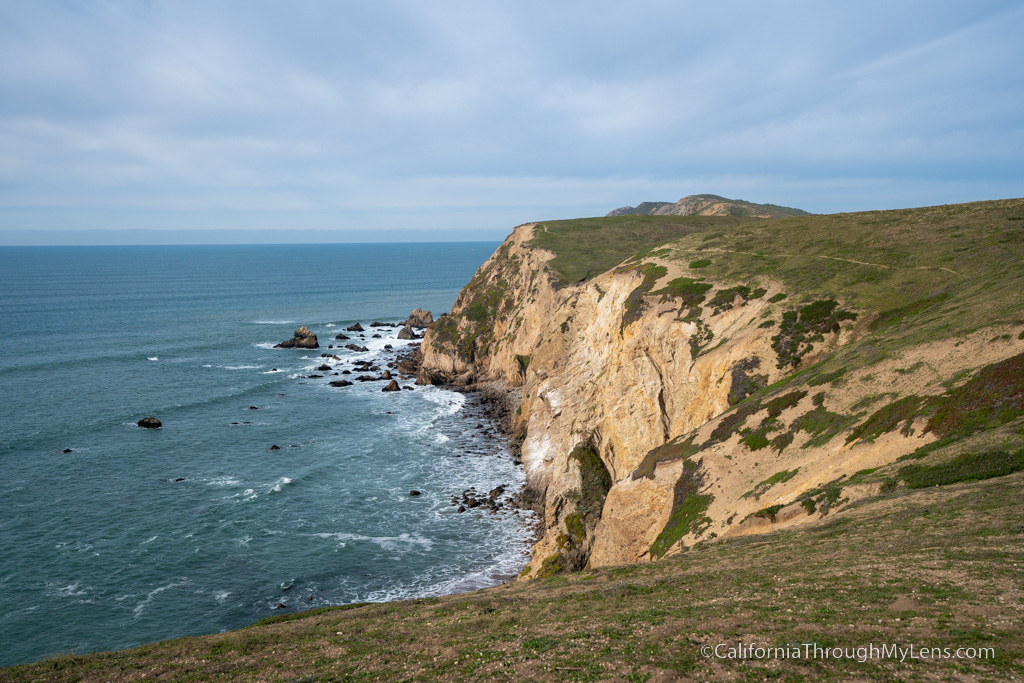 After breakfast, head to the Chimney Rock Trailhead to hike to Chimney Rock. The trail is a relatively easy 1.75-mile round trip hike that offers stunning views of the coastline and the opportunity to spot whales and other wildlife.
11:00 am – Visit Point Reyes Lighthouse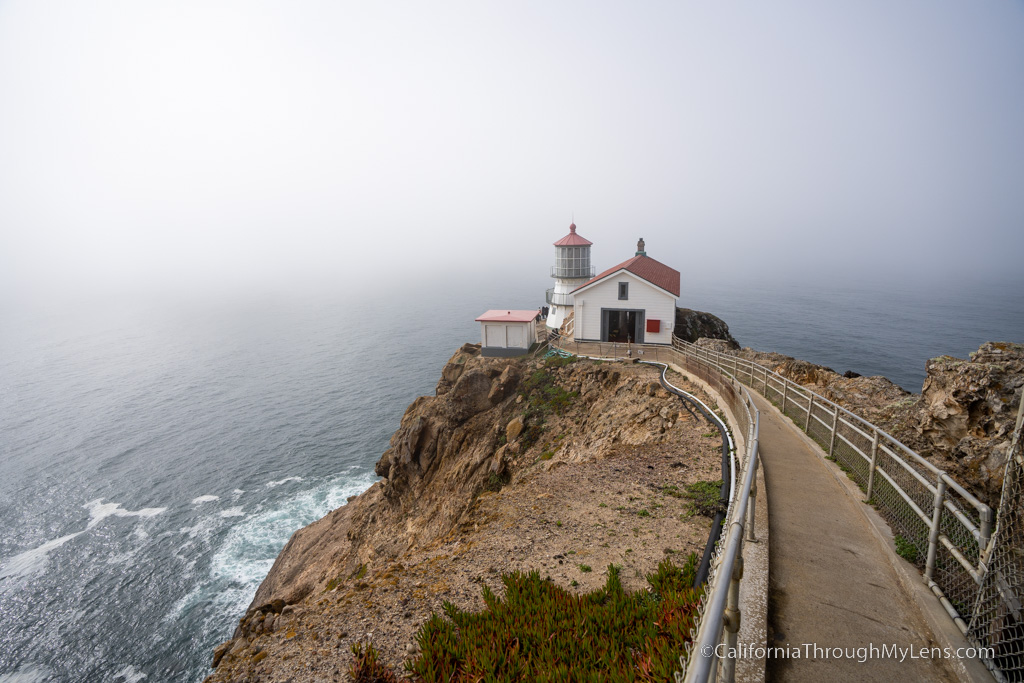 After your hike, drive to the Point Reyes Lighthouse to explore the historic site and take in the beautiful views of the ocean. Be sure to check the lighthouse schedule before you go as it is only open limited days and hours.
12:30 pm – Point Reyes Shipwreck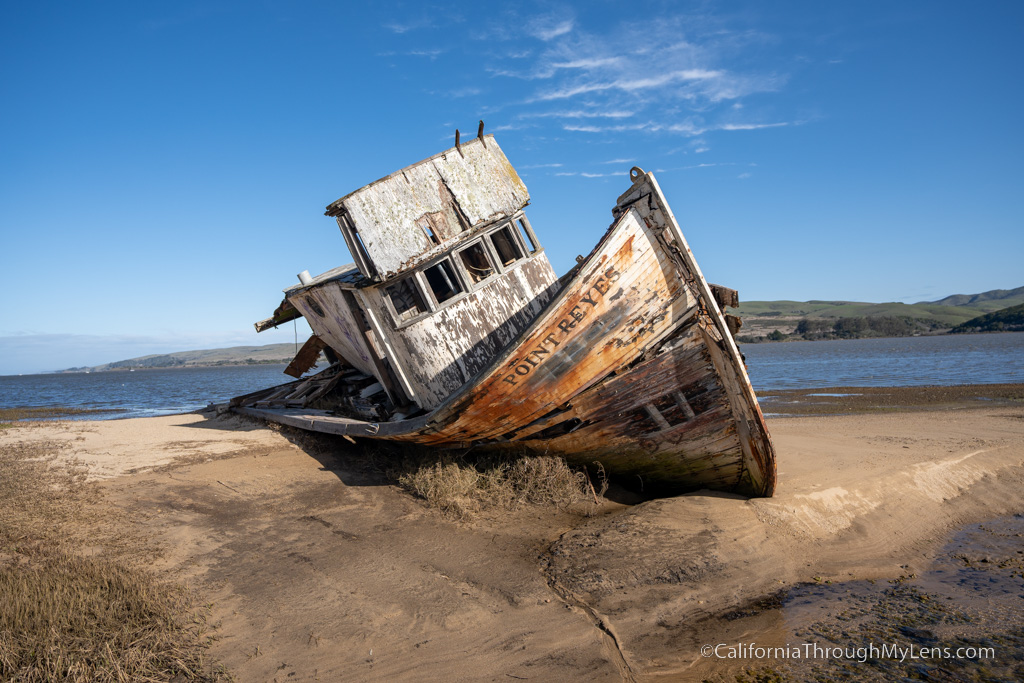 Located behind the Inverness Store, the Point Reyes Shipwreck is a quick 5 minute walk to see this famous ship. Point Reyes Shipwreck is one of the most popular photography spots in the park and a place I always go back to when I visit. Note that sometimes the water level makes crossing over to the ship difficult.
1:00 pm – Lunch at Inverness Park Market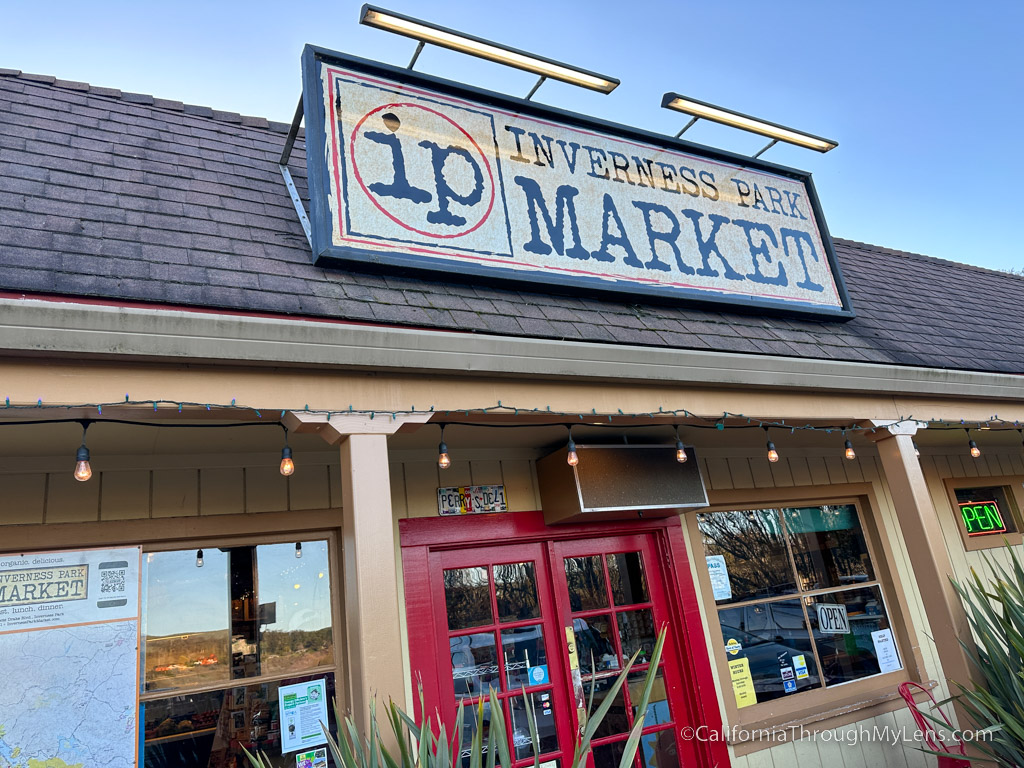 After visiting the lighthouse, stop by the Inverness Park Market for a delicious deli sandwich or salad. The market offers a variety of options, including vegetarian and gluten-free choices. I highly recommend the Ruben sandwich.
2:00 pm – Explore Drakes Beach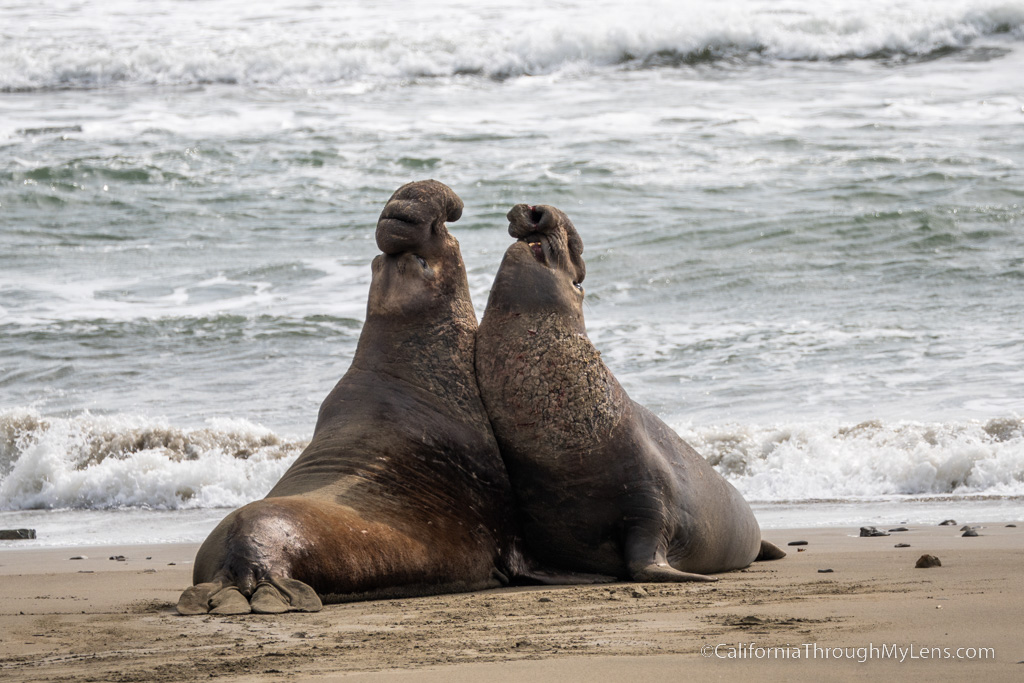 After lunch, drive to Drakes Beach to explore the scenic coastline and relax on the sand. You can also visit the nearby Kenneth C. Patrick Visitor Center to learn more about the area's natural and cultural history.
4:00 pm – See the Cypress Tree Tunnel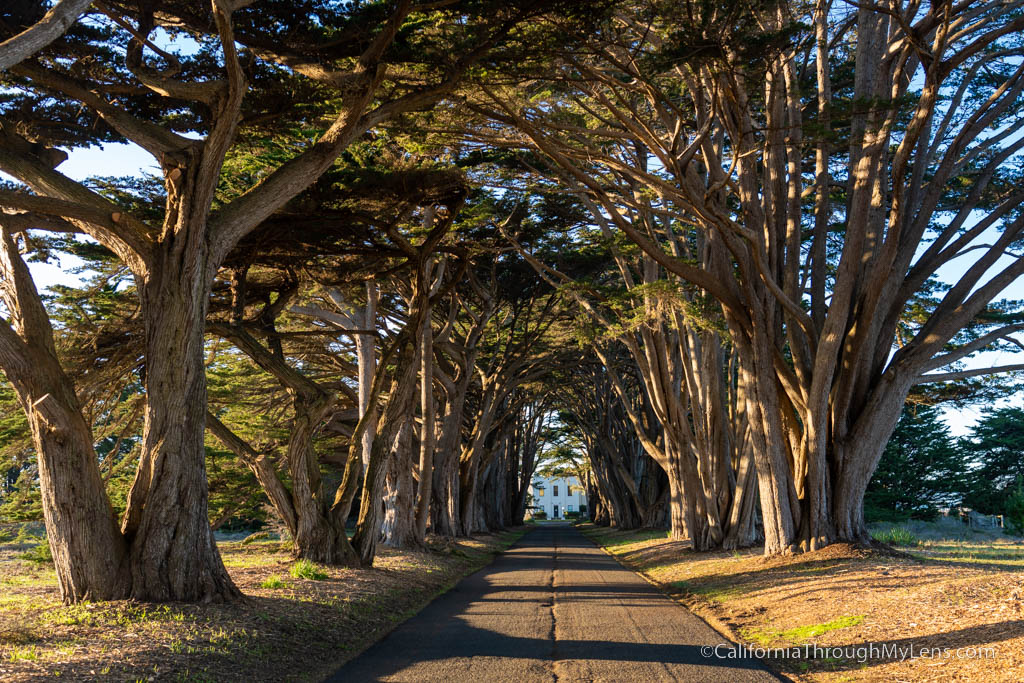 After visiting Drakes Beach, head to the Cypress Tree Tunnel. There are not signs for it, but you can't miss it as there are not many trees on Point Reyes and you can see this line of trees in the distance as you approach. Parking is on the side of the road right next to the trees.
5:00 pm – Sunset at North Beach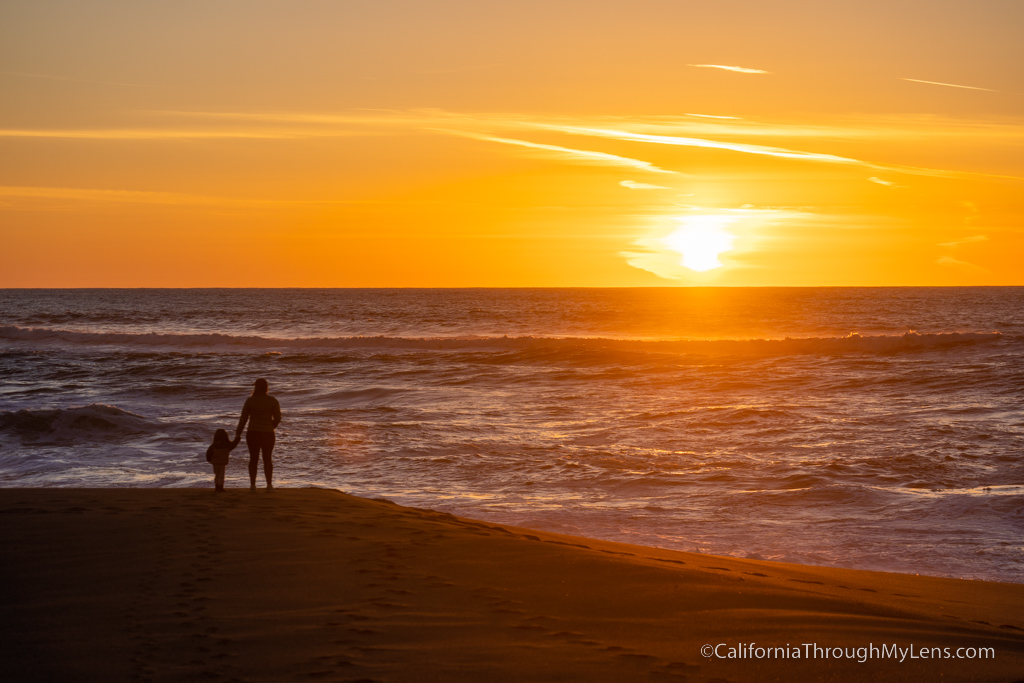 After the tree tunnel, head to North Beach to watch the sunset. North Beach is one of the most beautiful beaches in Point Reyes National Seashore and it faces the setting sun so it is a great spot to sit and relax at the end of a long day in the park.
6:30 pm – Dinner at Cafe Reyes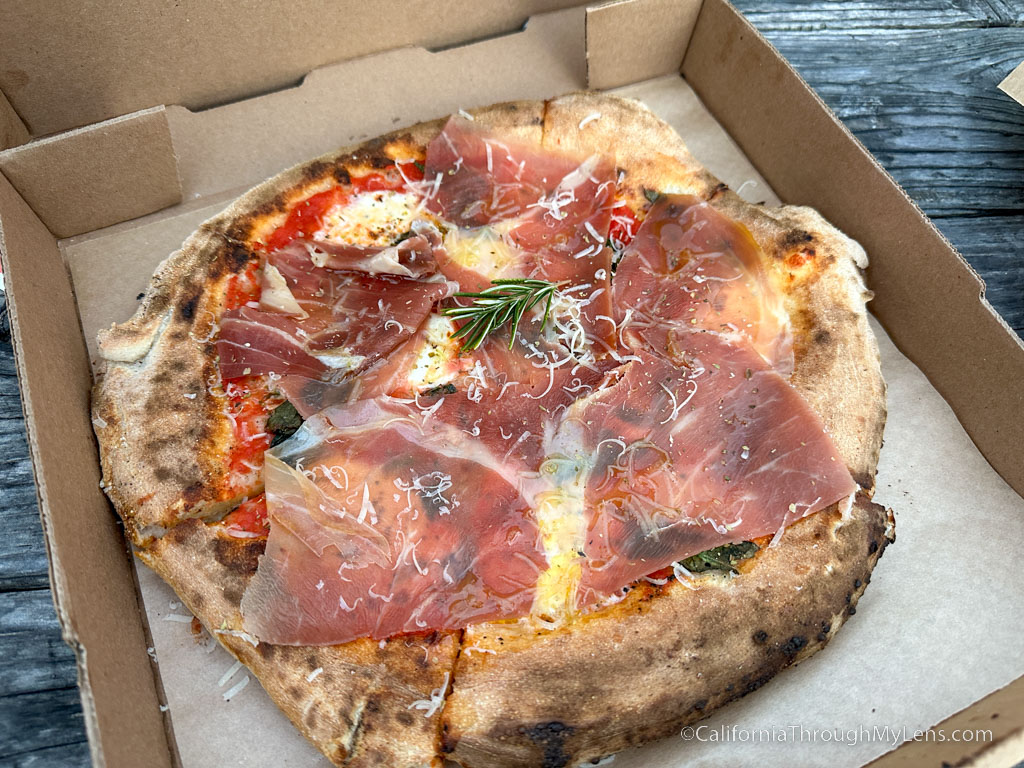 End your day with a delicious dinner at Cafe Reyes, located in the town of Point Reyes Station. This cozy restaurant features wood fired pizza, local oysters and a strong beer and wine menu.
I hope you enjoyed this trip to Point Reyes National Seashore, one of my favorite places in California. Let me know if you have any tweaks or suggestions in the comments!