Disclosure: Channel Island Adventure Company provided the guided tour for me, all opinions are my own.
Santa Cruz Island is one of the many Channel Islands, which are located off the coast of Southern California. The island is home to stunning coastal hikes, thousands of years of history, and many great kayaking opportunities. We got a chance to do a kayaking trip with Channel Islands Adventure Company in May 2023 and had a blast exploring the island's coast and going into sea caves. Here is all the information if you want to have this experience yourself.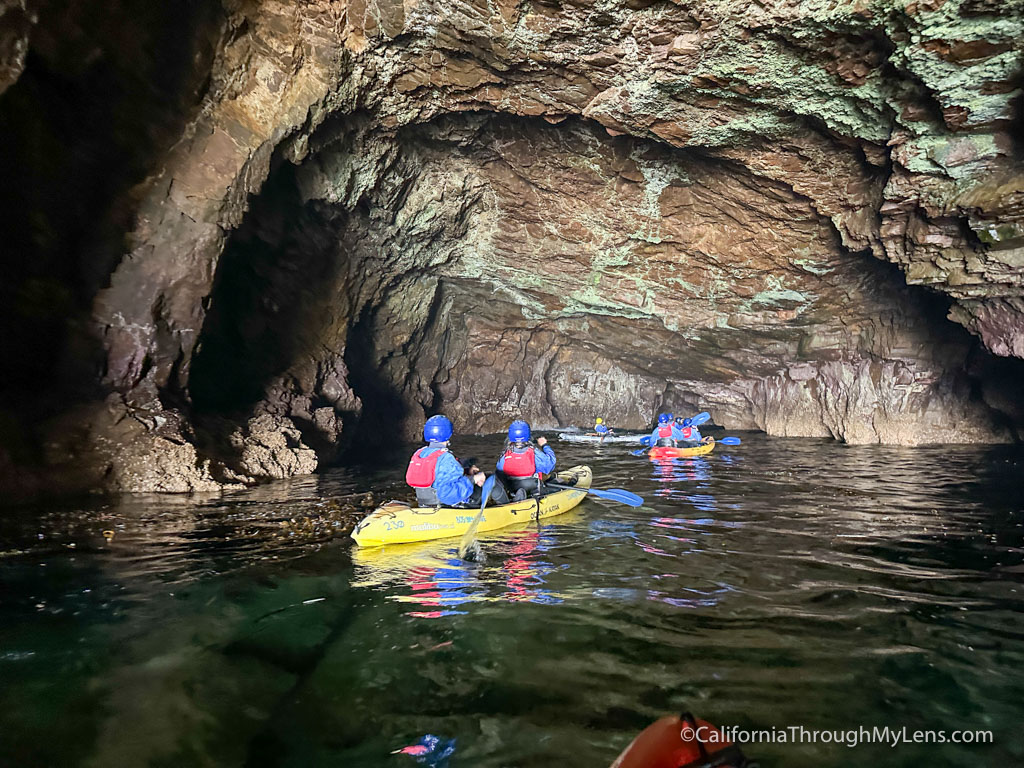 Getting to Santa Cruz Island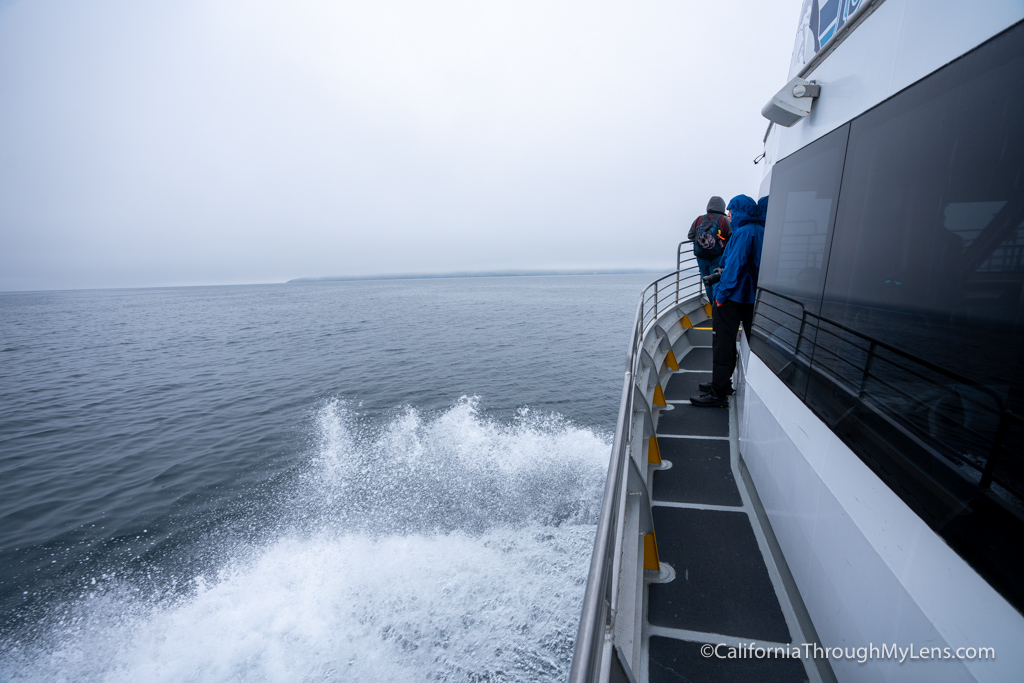 The easiest way to get to Santa Cruz Island is by ferry. There is only one ferry option, and that is Island Packers. These ferries run daily trips from Ventura Harbor.
How much does the kayak trip cost?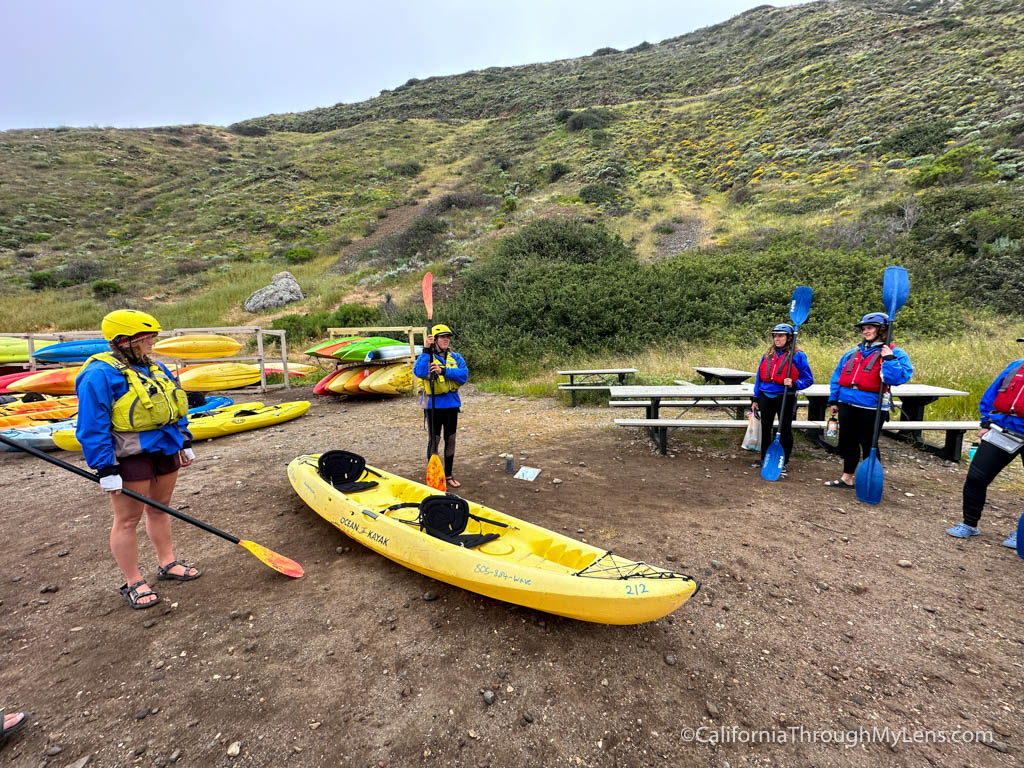 To kayak on the island, you must book both a guided kayaking tour and a ferry ticket. You can do both on Catalina Adventure Company's website or add on the tour after booking your ferry ticket. You can also rent kayaks in Ventura and have them put on the boat for you, but this is only recommended if you have a lot of sea kayaking experience. As of 2023, a kayaking trip costs around $200 a person. You can get more cost information here.
Kayaking on Santa Cruz Island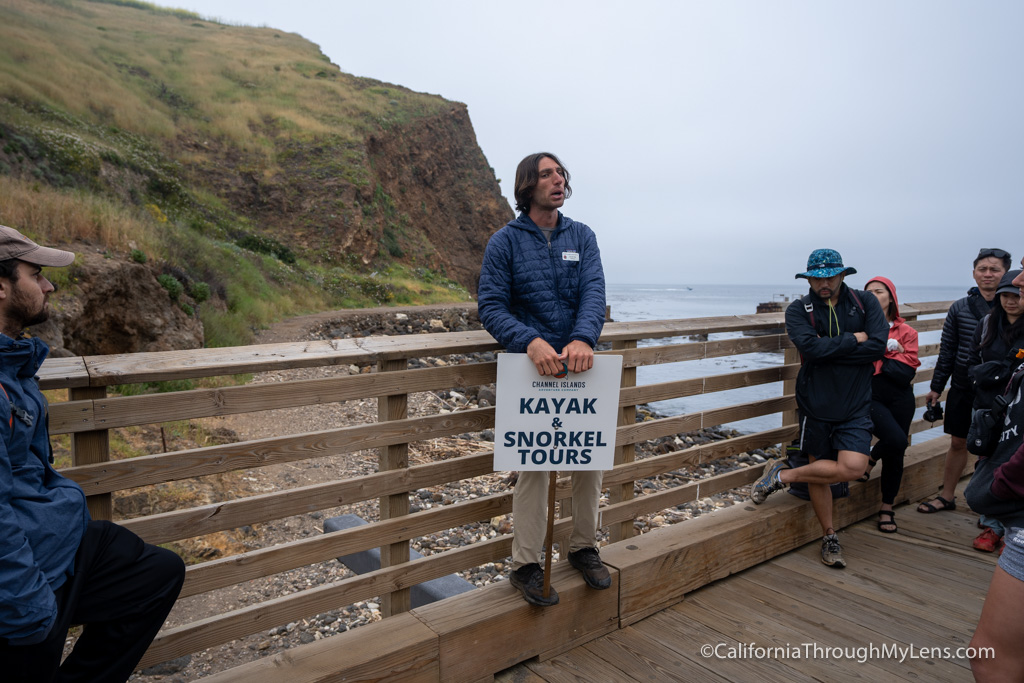 Santa Cruz Island is the largest of the eight Channel Islands, and it's home to various kayaking opportunities. We opted for the Adventure Tour, and it was about 4 hours long, with an hour for getting all your gear on and getting instruction and then 3 hours on the water kayaking.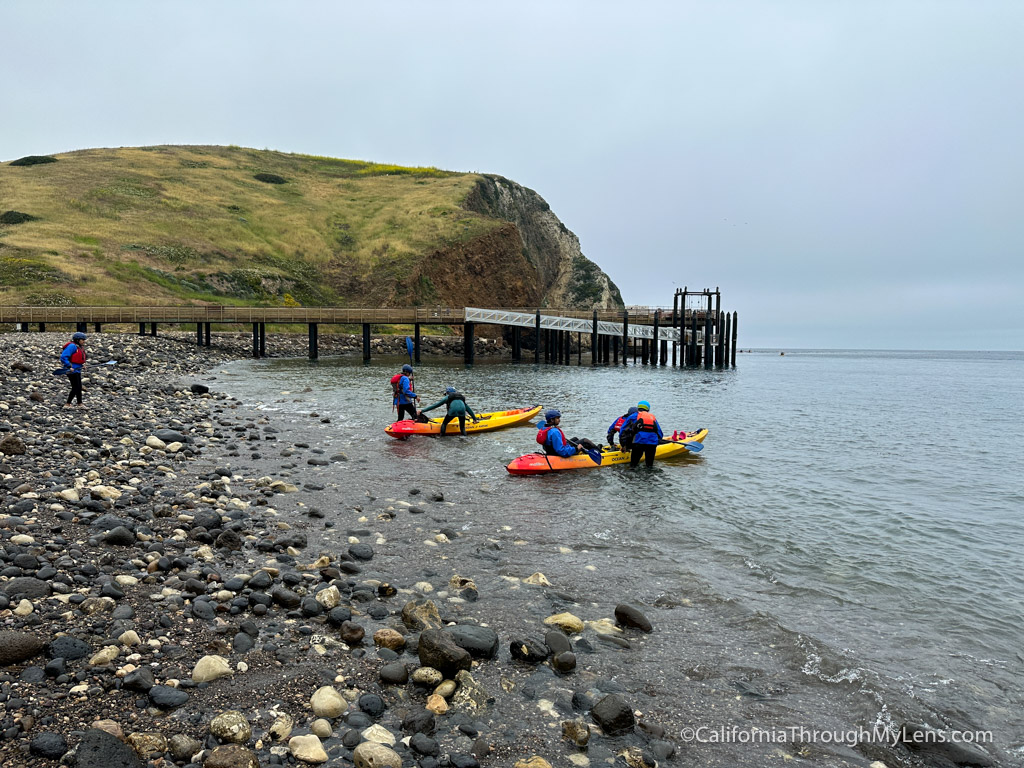 Our guide met us right when we got off the boat and ushered us over to where we could check in and get our gear. They provide wet suits, helmets, and paddle jackets. After getting our gear, we walked down to the beach to meet our official guide and get an orientation for how to have the best possible experience.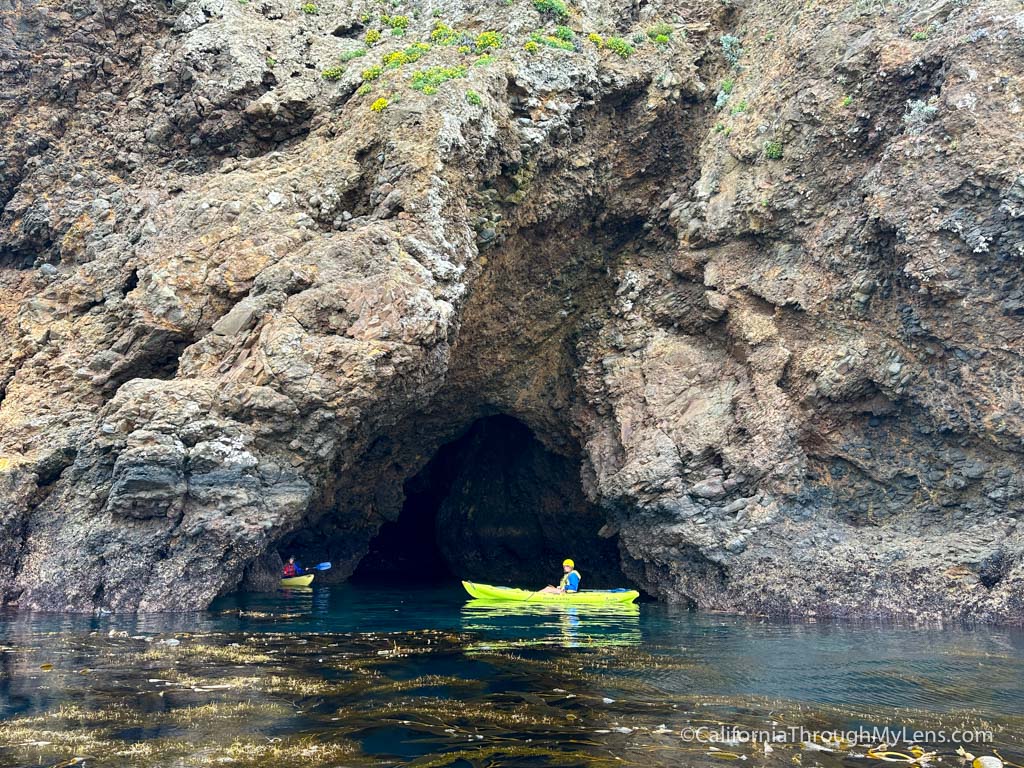 After that, we were on the water and encountering the stunning coast of Santa Cruz Island from an angle I had never experienced before.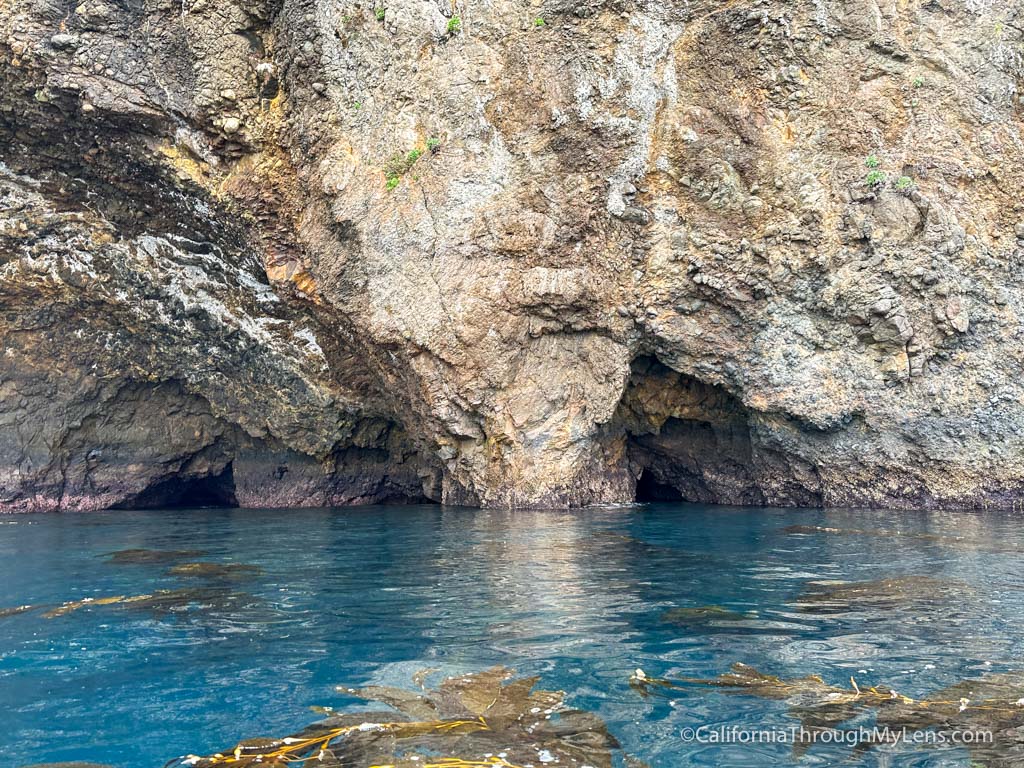 Our guide led us to 7 different caves throughout our tour. Each of the caves was optional, but we did all of them.
The caves ranged from small openings that you could only go a little way into to a massive 300-foot cave with a section entirely in the dark at the end of the tour.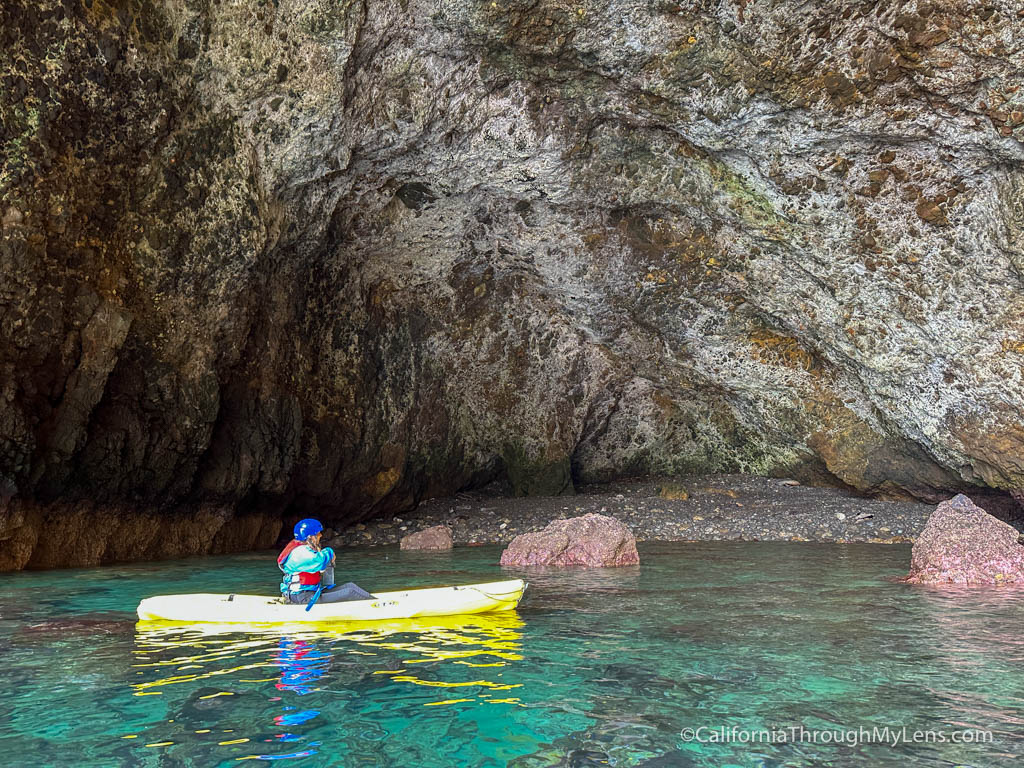 It was exhilarating to experience these unique caves from the water, and it is an adventure I will never forget.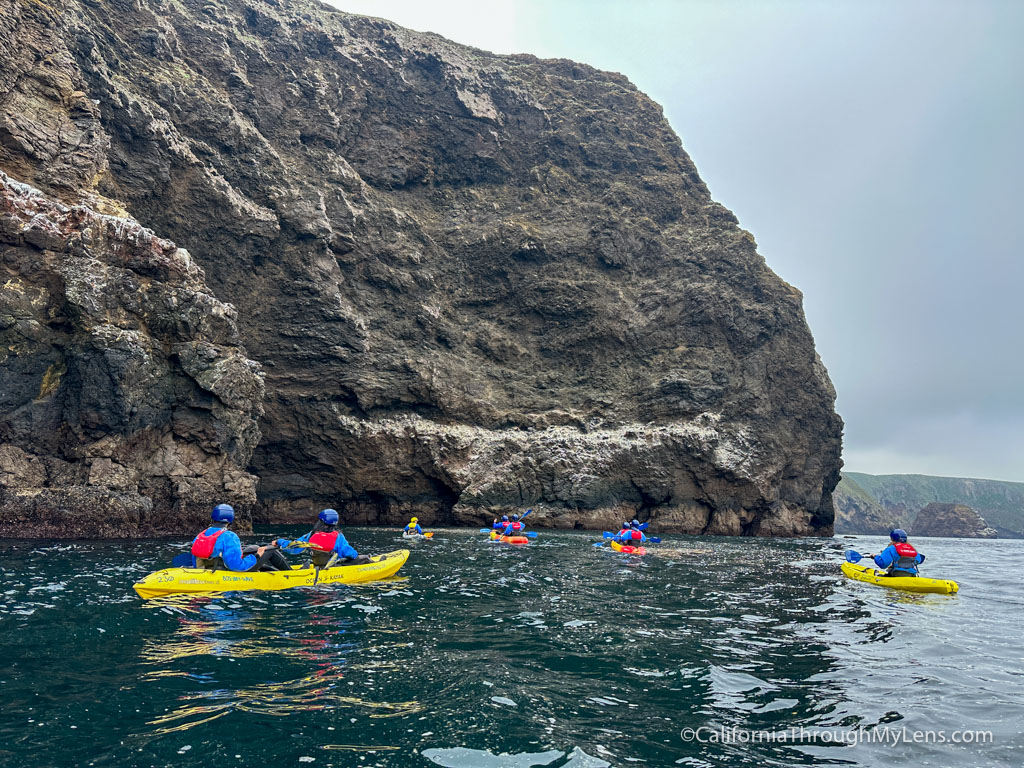 We also saw a bald eagle and tons of shorebirds while we were on the water.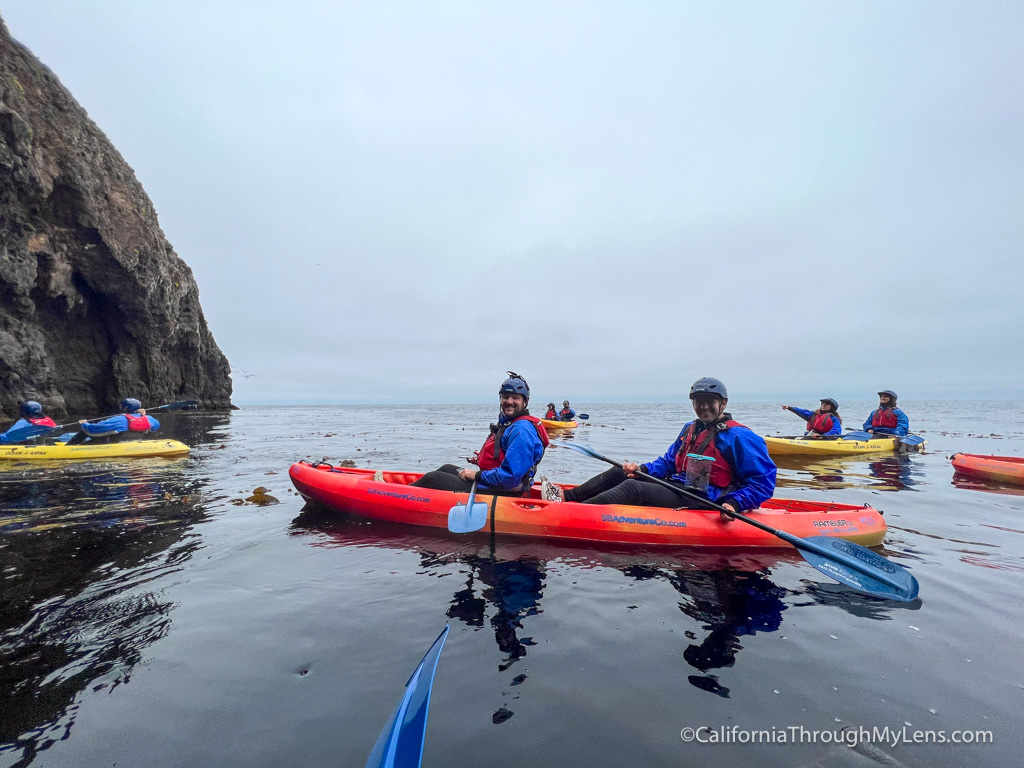 If you're looking for a unique and memorable experience, kayaking on Santa Cruz Island is the way to go. The waters are often calm (in the summer, at least), the weather is beautiful, and there are plenty of things to see along the way. Kayaking at Channel Islands National Park is an experience unlike any other in Southern California–and it shouldn't be missed! Let me know what you think in the comments.